Elite Professional Training
Take part in the most successful international basketball training program in Europe. The Pre-Season is a busy time for overseas basketball teams to search for players to sign. These programs will give you a brief overview of European overseas basketball rules, regulations, principles and tactics. Couple that with visits from European contacts along with competitive games against European teams to gain film and exposure during the pre-season, and you have the best opportunity to land a contract overseas. Year round, Europrobasket is contacted by teams in search of quality players that are already here in Europe. A large concentration of teams looking for players is during the pre-season. Be here when they call, and you will be the next on our long list of Players Signed!
COVID-19
Players who are not able to attend a program for their scheduled date are allowed to move their arrival to a later date.
Arrival dates will be based on a first to register first to receive priority to arrive. Late registrations, 15 days before scheduled arrival or less, will be subject to change depending on availability.
Please check our updated Terms and Conditions for more information.
INCLUDED THREE WEEK PROGRAM - AUGUST (20 Days)
Residence Stay – Shared Rooms
3 Meals Per day (Breakfast, Lunch and Dinner)
Practices with Professional Coaches
Games
Game Film for all games, posted on the Europrobasket youtube channel
Practice Uniforms, Game Uniforms & Warm Up Shirt
Introduction to European Coaches, Agents & Scouts
Introduction to European rules, systems, concepts & tactics
Education about the European basketball market, agents & contracts
INCLUDED 3 | 6 | 9  WEEK PROGRAMS SEPTEMBER-OCTOBER (20 | 40 | 60 Days)
Hotel Stay – Shared Rooms
3 Meals Per day (Breakfast, Lunch and Dinner)
Practices with Professional Coaches
Games
Game Film for all games, posted on the Europrobasket youtube channel
Practice Uniforms, Game Uniforms & Warm Up Shirt
Introduction to European Coaches, Agents & Scouts
Introduction to European rules, systems, concepts & tactics
Education about the European basketball market, agents & contracts
Not Included
Flight and transportation to academy facilities
Medical Insurance
Laundry Service
Time table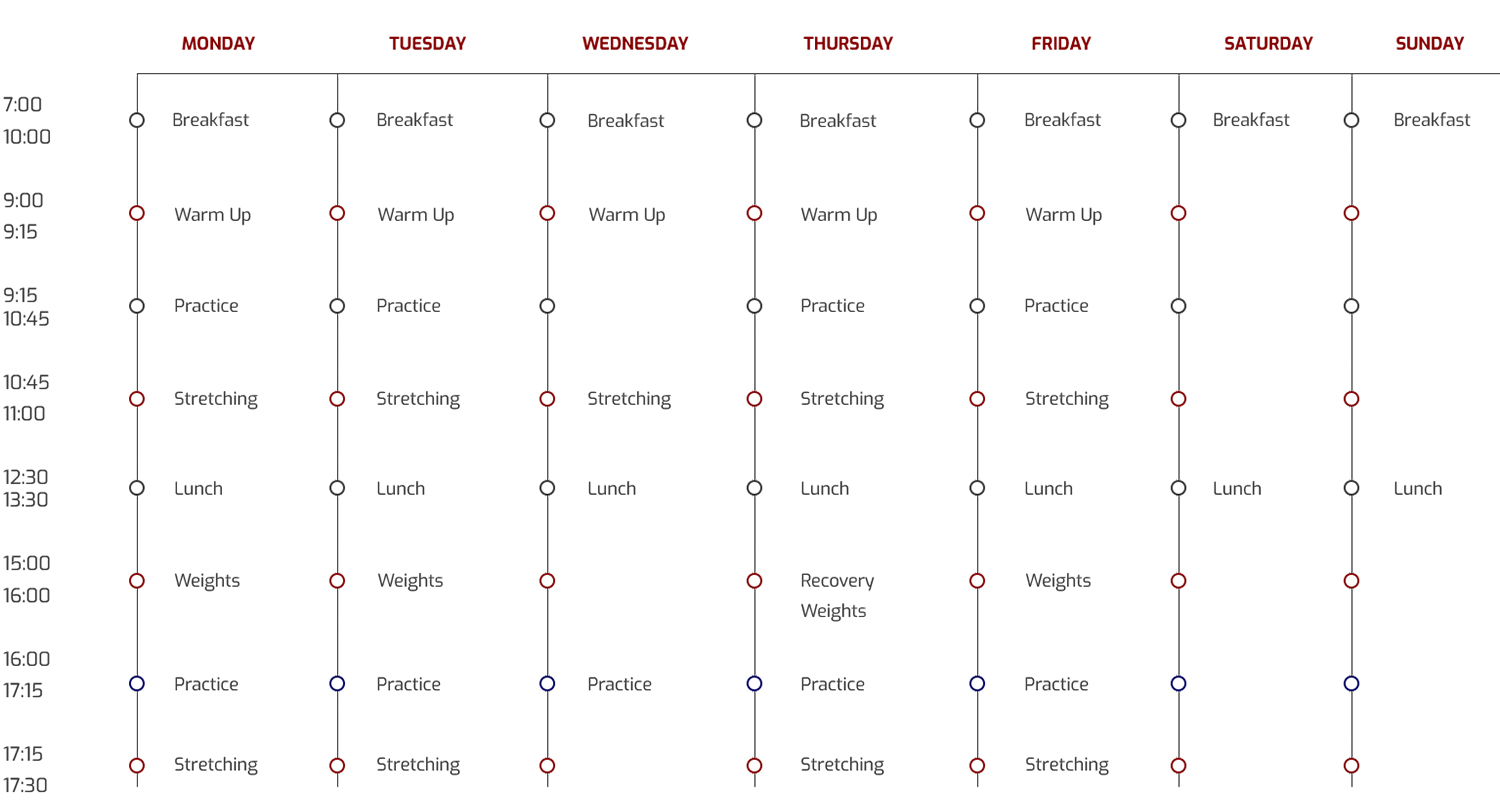 Prices