Europrobasket Programs are Back in Session – Starting August
Tourists and international travelers are welcome back to Spain starting July, stated the Spanish Prime Minister Pedro Sánchez. He said "As you know, Spain receives more than 80 million visitors a year. I am announcing that from July, Spain will reopen for foreign tourism in conditions of safety. Foreign tourists can also start planning their holidays in our country. Spain needs tourism, and tourism needs safety in both origin and destination. We will guarantee that tourists will not run any risks, nor will they bring any risk to our country." For the past several weeks, the central and regional governments have been planning the return of tourism.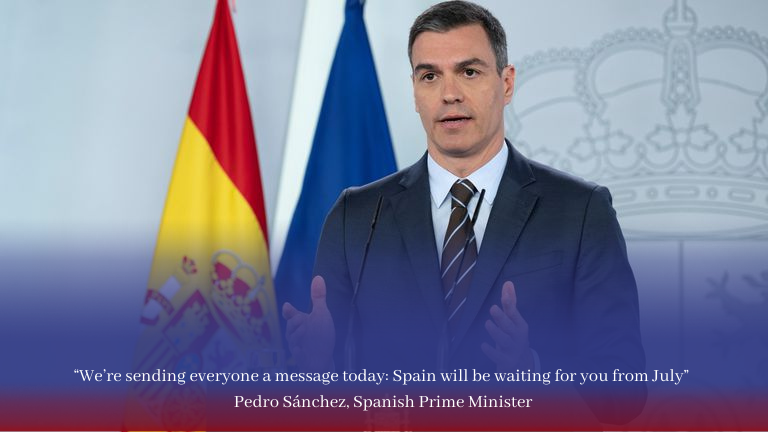 The Foreign Minister confirms that the quarantine of those who arrive in to Spain will be eliminated, but they will be subjected to sanitary security measures at the points of entry. This means that there will be NO 14 day quarantine for new arrivals to Spain.

Valencia Basket's 1st team returns to train in L'Alqueria del Basket, Valencia Basket's 13 court megaplex. The facility allows the team to utilize various courts giving them space for individual and group workouts. Currently the team is working in 3 groups of 5 players. Each player has their own locker room, as the facility boasts over 20 locker rooms. 3 of the courts have shooting machines for players to get shots up. L'Alqueria del Basket staff is running the recycled air system 24 hours per day to circulate and filter the air throughout the facilities.

Leagues throughout Europe have introduce plans to finish their seasons within the coming weeks. The Spanish Acb (Spain's 1st League), La Liga (Spanish 1st League Soccer) and the German BBL all have plans to resume their seasons and finish them with a tournament in June. Valencia's L'Alqueria del Basket is in the top position for its bid in hosting the final tournament for the Acb.
Crossover to Pro!
Players are encouraged to register on the Europrobasket website if they plan on attending a program this summer or fall. We currently have registrations and have reallocated players programs that were cancelled due to the travel restrictions to the months of August and September, so spots are limited. You can find our registration page here: www.europrobasket.com/programs. Feel free to contact us if you have any questions: info@europrobasket.com.