Valencia is the third largest city in Spain. It has a population of 2.5 million including the surrounding area. This makes Valencia the perfect location for Europrobasket Pro Programs, Youth Summer Basketball Camps, Team Tours and Tournaments. We offer many options as the most elite players and NCAA Universities would like to stay in a five star accommodation. Kids and junior players will need 24 hour supervision. Europrobasket pro players will need the convenience of walking to the basketball training facilities. Europrobasket accommodation options are of high quality and provide sport specific nutritional plans. We have agreements with many hotels, student residences and resorts in the Valencia city area. Weekly Program and European Summer League players will be housed in B&B Hotel which is just 8 minutes walking distance from L'Alqueria del Basket basketball facilities. Please contact us for more housing options for your group or tour.
B&B HOTEL VALENCIA CIUDAD DE LA CIENCIAS ACCOMODATION
B&B HOTEL VALENCIA CIUDAD DE LAS CIENCIAS is located 8-10 mins walking from the Europrobasket training facilities L'Alqueria Del Basket. Its also just minutes from the center of Valencia as well as the beach and the City of Arts and Sciences. Just around the corner you will find El Saler Shopping Mall with a supermarket. Everything you need is within minutes of the hotel.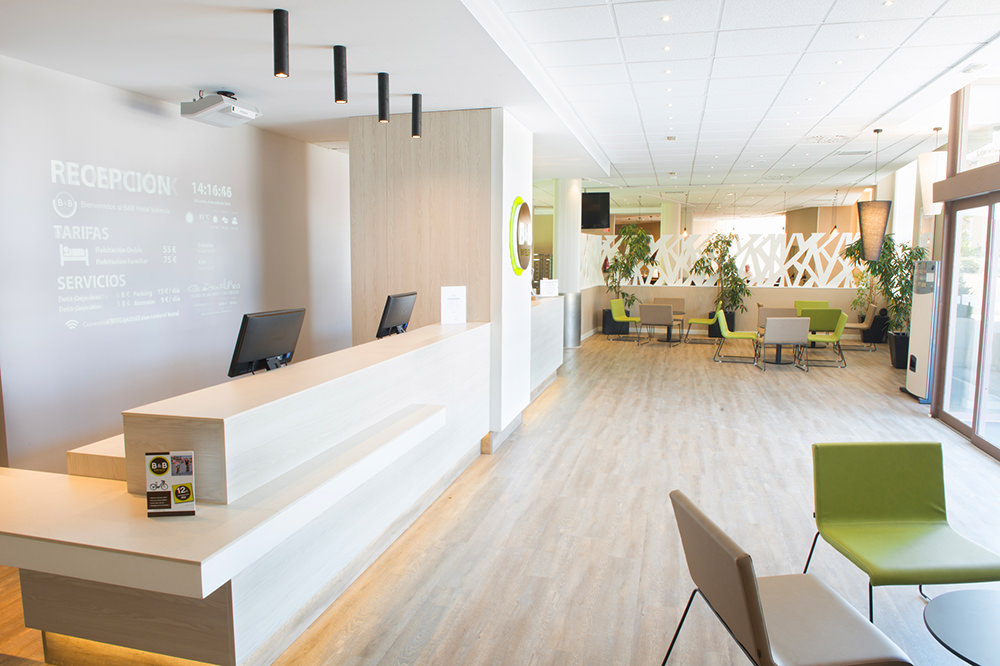 Flat Screen TV
WIFI
A/C and Heat
Spacious
Single, Double or Triple Bed Options
B&B Hotel Valencia Ciudad de las Ciencias – Av. d'Ausiàs March, 99, 46013 València, Valencia
Free WiFi throughout the entire hotel and in each room.
Climate control is individual to each room. There is A/C and heat for your comfort.
Free parking and paid cover parking available to all guests.
Handicapped friendly access and elevators.
EuroProBasket players dine in the hotel restaurant for Breakfast.
24 hours / 7 days a week players are closely looked after by hotel staff.
Smoke-free environment to keep the players healthy and happy.