EuroProBasket is the world leader in basketball opportunities. Advanced training with professional European coaches along with the most advanced basketball facilities in Europe. Competitive games against Spanish teams withgame film to go with it. Look no further when you are looking to advance your basketball career. We work with one of the most distinguished basketball clubs in the world, Valencia Basket. Sharing methodologies, trainers, coaches and contacts. The best teams and biggest tournaments take place in our facilities. Put yourself in the Epicenter of basketball in Europe with EuroProBasket.
The most successful professional basketball placement program available. We guarantee the best opportunity for an individual player to receive an opportunity to play professionally in Europe. No other program has had the success we've had at placing players on teams. Your experience here will simulate what a professional player lives when they play for a top club team in Europe. Top European coaching, unparalleled basketball facilities, alongside a Euroleague club, with all living and nutrition covered. All you need to focus on is basketball and your improvement. We'll do the rest.
Unlike an agency we do not make commissions from players going to teams. The level a player goes to does not influence the amount of work we put searching for opportunities for our players to further their careers. Our success in assisting players find opportunities is because of our great reputation and our vast network of contacts across the globe. To assist a well recognized professional player in getting a team is simple as they sell themselves. To get a player that has no experience in professional basketball onto a team in Europe, that takes a deep network of contacts with teams, coaches, general managers, scouts and agents. As we are not an agency, we work with all teams, scouts, managers and agencies to give our players a full spectrum of possibilities. Be the next on our long list of PLAYERS SIGNED
As an elite player you need to train with Elite trainers. EuroProBasket provides a professional training program with some of the NBA's most infamous individual skills coaches and trainers. Spend your offseason in the beautiful Mediterranean coastal city of Valencia, training in the best and most advanced basketball training facilities in Europe. NBA and Euroleague players alike choose EuroProBasket for their off season training. Customized training programs to fit each individual player's needs. Prepare your next season with us. Follow us to Europe's most.
NCAA Universities, AAU basketball teams, Professional and junior international clubs use EuroProBasket for a one of a kind personalized tour of Spain and Spanish basketball.
Play games against some of the best​ basketball organizations in Europe. Practice in the best and most advanced basketball facilities in Europe. Receive European professional coaching from some of the top coaches available.
We can customize your tour to visit Madrid, Barcelona, Sevilla, Malaga or other tourist hot spots. Economical and affordable for all financial levels. Previous tour attendees have signed with teams in Spain due to their connection and exposure in one of the tours operated by us. Set your players up for success in the next phase of their career.
L'Alqueria Academy
The most elite basketball boarding school in Europe, L'Alqueria Academy offers young players the best in education, training and competition in one complete package. 9 months of basketball, education, team training and Spanish basketball competition!
Youth Camps
1. Easter Camp
2. Valencia Basket Summer Camp
3. Female Technification School
4. Skills Camp
5. Shooting Academy

The largest and most diverse basketball summer league in Europe, EuroProBasket's European Summer League is the best summer exposure camp available for players serious about taking the next step in their career. Nearly 8 countries represented in the Staff and over 20 countries represented by the players in attendance, the European Summer League offers teams, managers and coaches from all over Europe a plethora of options for their rosters. The largest summer league, in the largest and most advanced basketball facilities, alongside one of the most distinguished basketball clubs, in the epicenter of basketball in the European continent.
UNIVERSITY OR HIGH SCHOOL PLACEMENT EUROPE/USA
EuroProBasket CEO Brad Kanis grew up in the United States playing every level of basketball. From AAU to High School on to Junior College then NCAA D1 and NCAA D2. He finished at the NBA level with a summer spent with the Houston Rockets. Throughout the years he has accumulated contacts at every level of basketball in the USA.
Our program has collaborations with many organizations that assist in helping players find scholarship opportunities in the United States or even in Europe. Whether you want to go pro or go to college on a scholarship, EuroProBasket has you covered.
ACCURATE INFORMATION ABOUT OVERSEAS BASKETBALL
The EuroProBasket staff spends hours putting together information on how to be successful in playing overseas basketball. Throughout the course of one of our placement programs, players will receive numerous speeches and​ meetings about basketball overseas. Topics covered include but are not limited to:
How to adapt yourself to European Basketball
What you need to improve to be most interesting for European teams
What to do when you receive an offer and go on a tryout
What European teams and coaches are looking for in an Import player
How to better your chances of getting an offer from a team
How to adapt to the culture shock of living abroad
What can you expect your first season playing overseas
What is the job of a basketball agent and if you need one
What does a basketball contract look like and what should it include
What kind of financial offer should you expect your first job overseas
What are the differences between leagues in Europe
How do the rules differ between Europe and the rest of the world
What to do when you run into a problem with your team, coach or teammate
Things to focus on when playing your first year overseas to set yourself up for next season
Your time with us will be a blend of elite training, exposure, European basketball, Spanish culture and life experiences. Players leave the EuroProBasket program with a new level of confidence, basketball conditioning, skill acquisition, contacts, cultural experiences, high quality game film, a better understanding of how European basketball works and how they can better their chances of being part of a team.
Europrobasket is a year round professional training program, rated by many as the best basketball academy. We have a fully professional staff of ex-players and fiba and/or nationally certified coaches, agents, trainers and scouts. We offer the highest level training and professional organization for all of our basketball camps in Europe.
Every staff member has played basketball at a high level and understands how the professional basketball market works. We take time every day to not only teach the physical tactical skills needed, but also how to think and act like a professional to give the player the best chance at receiving interest from a team.

This is how Europrobasket has gained the reputation as being the basketball camp in Europe by professional coaches, trainers, scouts, players and agents alike.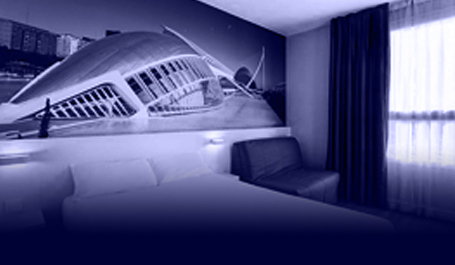 We have the best training facilities available in Europe. Our superior hotel gives our players the comfort of home away from home. The hotel is just 8 minutes walking from the our training facilities, L'Alqueria del Basket.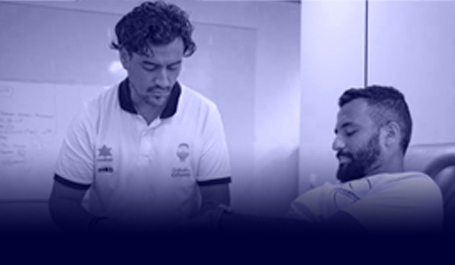 Europrobasket uses L'Alqueria del Basket's medical staff which includes multiple physiotherapists, doctors and surgeons who are all fully qualified professionals trained to work with professional players and aid in the treatment and recovery of all Europrobasket players.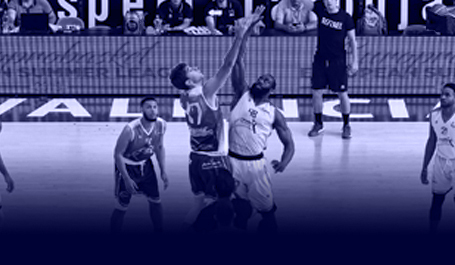 We have a team of academy players practicing twice a day and playing games every week against European teams, gaining competitive game film, and learning how to be a successful European basketball player both physically and mentally.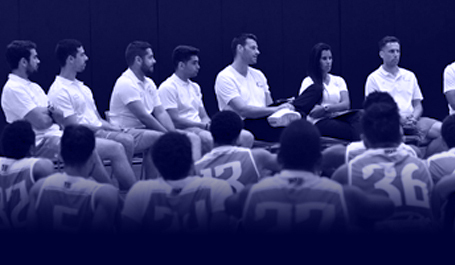 Our reputation is one of the best around the world because of a history of discipline, respect, professionalism and most importantly honesty, to all of our clients and contacts. This is why we are rated the Best Basketball Academy in Europe by many! We offer the highest level basketball camps in Europe.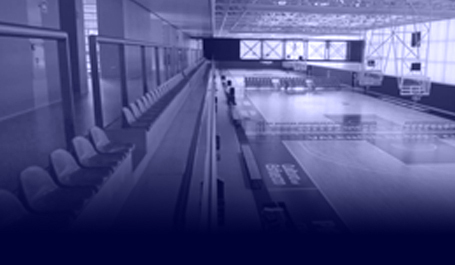 Our location is essential to giving players the best exposure to European coaches, teams and managers. Valencia is the epicenter of European basketball which makes it the best location for basketball camps in Europe.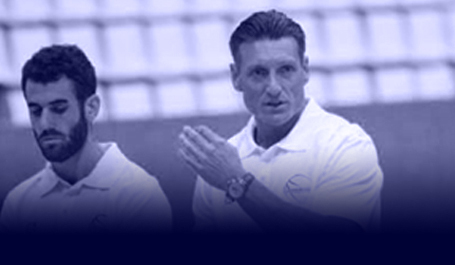 Europrobasket is a safe and professional environment for players of all ages, ethnicity's and cultural backgrounds. Channels of communication between our staff, players and their families are always open.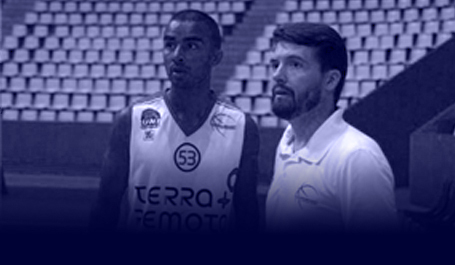 We take time to build a personal relationship with each and every player to mentor, advise and assist them in all sport and related decisions. Many of our players keep in contact for years to come to gain insight on their careers.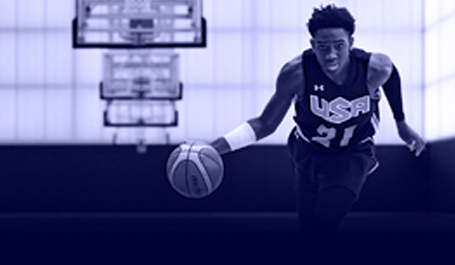 Our goal is to teach European systems, tactics and fundamentals in order to create successful opportunities for our players in the European basketball market, all while instilling our principles and values.