Meet the Staff of European Coaches, Player Personnel Scouts and Overseas Basketball Agents
Our staff consists of directors, coaches, trainers, physiotherapists, scouts and agents. Europrobasket coaches are professionally certified with the highest level of certification provided in their home country. We invite coaches from all over Europe to share their knowledge of European basketball to our players, teams and clubs in attendance. Each and every Europrobasket head coach is hand selected to lead the program with respect to their extensive professional experience, educational background and insight into European basketball principles, fundamentals and tactics. All Europrobasket coaches and trainers are collegiately educated, some with multiple degree's and masters' in sports science, sports fitness, kinesiology, nutrition, biomechanics and sports management. Most have experience playing at the professional level which allows them to share their personal experiences in overseas basketball. We have contact with countless overseas basketball agents and agencies that we can offer your resume to. Once you show us your basketball level, we'll showcase you to the contacts that will be interested in signing you.
It's imperative that Europrobasket International Academy Staff members have substantial experience in Europe in respected leagues to provide the necessary training and education to help adjust our players to the European systems, tactics, rules and style of play in Europe.
Extensive Knowledge & Experience in European Basketball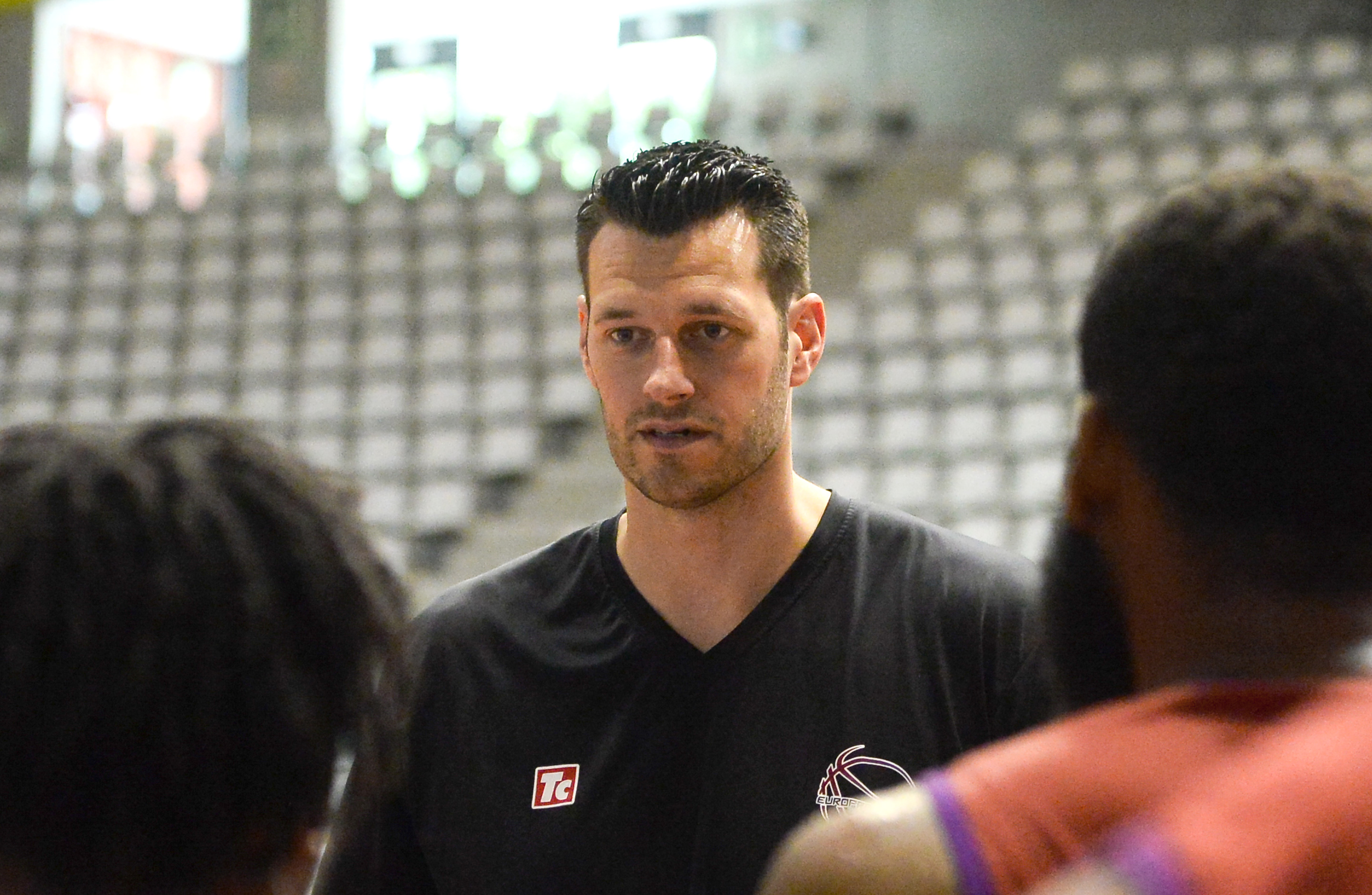 Our players leave the program with an enormous amount of information to improve their chances at receiving offers in Europe. Put in the work here and you'll gain multiple contacts in European clubs and with overseas basketball agents throughout the World.
Brad Kanis – Europrobasket Owner and Operator, is a former professional basketball player with experience playing in North America, South America, Africa, Asia and the Middle East. Born in Portland, Oregon and raised in Southern California, Brad attended Southern Utah University. He ended his Senior year at Grand Canyon University in Phoenix, Arizona in 2008. He was quickly recruited by the Houston Rockets to attend their Mini-Camp and Las Vegas Summer League. He then moved on to play professionally …. overseas in Uruguay (Welcome)for a season and after in Syria (Al Jalaa). He followed his next season in Qatar (Qatar). After he returned to Uruguay (Capitol, Trouville) for 3 years to gain his citizenship which was awarded in 2011. He then moved on to Taiwan (Yulon Lugen), Japan (Tochigi), and then Kosovo (KB Besa) and later to Morocco (CRA Al Hoceima).
What it takes to be a Europrobasket Head Coach