Demetrius Thomas, 6'7″ Power Forward from the United States is on a 5 day tryout with a team in Cáceres, Spain. We asked Demetrius Thomas a few questions about his previous experience, where he sees himself in the future and how his experience has been in Spain so far.
Describe a little bit about your basketball background. Where you have played growing up and until now.
I grew up playing American football before I was introduced to basketball through an Uncle, but ever since I've stuck with basketball playing in Bridgeport Connecticut. After that I ended up coming to Santa Maria CA and played there where I made all American/ All State went to another college in Cerritos California where I also made All American/ All state . Played in El Salvador, played in Mexico then made my way here to Spain.
What are your immediate goals during your time in Spain?
To travel to Spain and hopefully get picked up from a team here to continue to do what I love best which is to play basketball.
What can you say about the type and level of basketball in Spain?
That it's a high level of play here and that's what I like the most.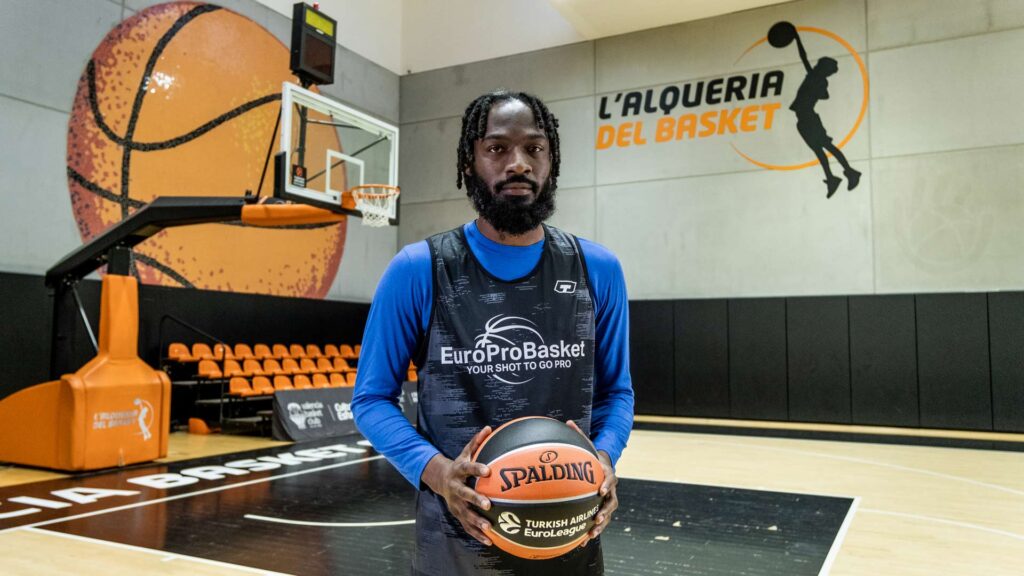 What made you decide to attend EuroProBasket?
To have a shot to play here in Europe and continue to build my legacy.
What was your experience like here?
I like my experience here in Spain if I can do it all over again I will.
How has it prepared you for a team?
It showed me that there will be nothing easy you have to grind and put the work in.
Where do you see yourself 3-5 years from now?
Hope to see myself still playing at a high level here in Spain or wherever my journey takes me.
Would you recommend a friend or former teammate to attend EuroProBasket for an opportunity? What would you tell him before he comes?
That's it's the perfect opportunity if you want to play professional in Europe and that you will definitely have to put in the work to achieve that goal.
Demetrius has shown he is a great option for a team in Europe during short time in the EuroProBasket program. That earned him the tryout. Now it's time to seal the deal with the team. Best of luck to you Demetrius!