EuroProBasket player Alexander Rodriguez, 6'0″ American Point Guard from the University of Pittsburgh at Bradford NCAA D3, is on a tryout in Colombia, South America. Alexander attended the 6 Week European Summer League From May to June of 2023. During his time in the program Alexander Rodriguez improved tremendously receiving the Most Improved Player Award for the event.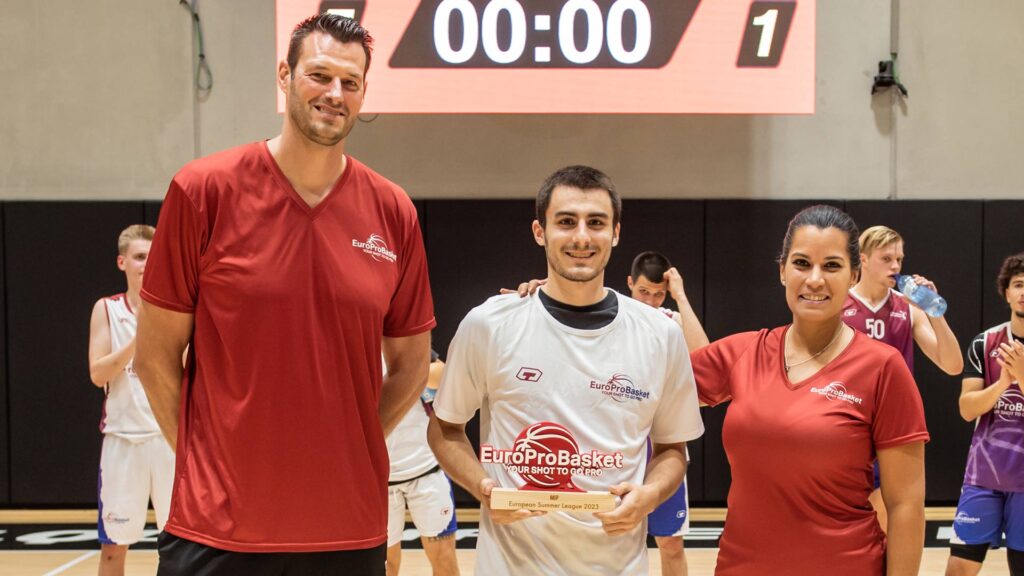 Following the summer league Alexander expressed interest in playing professional basketball in Colombia due to the fact that his ancestors are originally from there. He explained that he was going to visit to work on getting his citizenship which would give him an advantage and make him more interesting for teams in the country and region. With that being said, EuroProBasket staff organized a tryout with a professional team in the city Alexander was visiting, Bogota Colombia.
He's already practiced with the team multiple times and made it through the first 2 rounds of cuts. This next weekend he will participate in a pre-season tournament which leads to another round of cuts.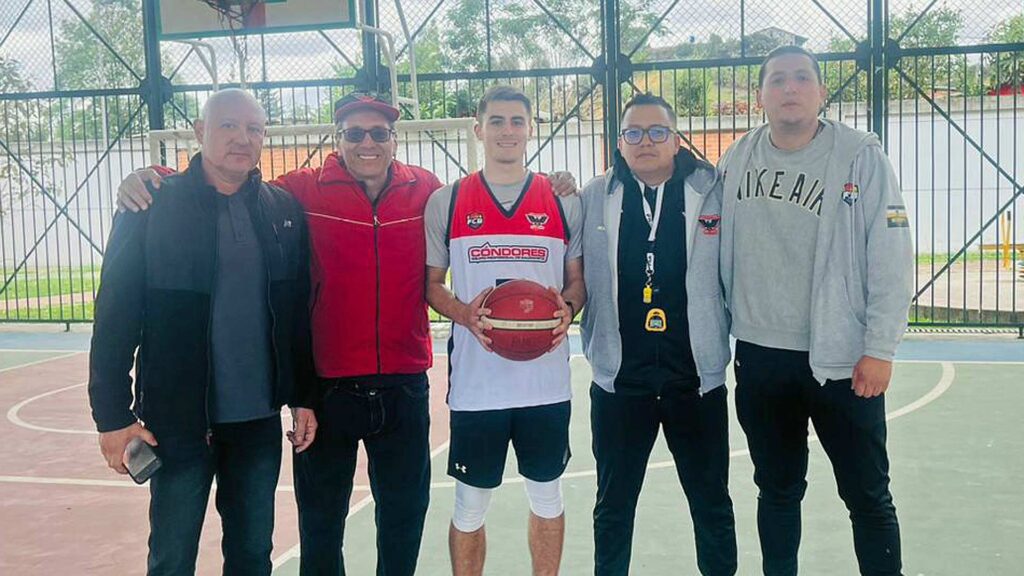 We caught up with Alexander Rodriguez to ask some questions about his past, present and future in basketball:
Describe a little bit about your basketball background. Where you have played growing up and until now.
I played all of my basketball in the United States from the age of 5-24. I played high school basketball in Minnesota and Florida with zero interest from college teams of any level. This forced me to attend a year of prep school at IMG Academy in Florida. This is where I was able to get interest for the first time from college teams.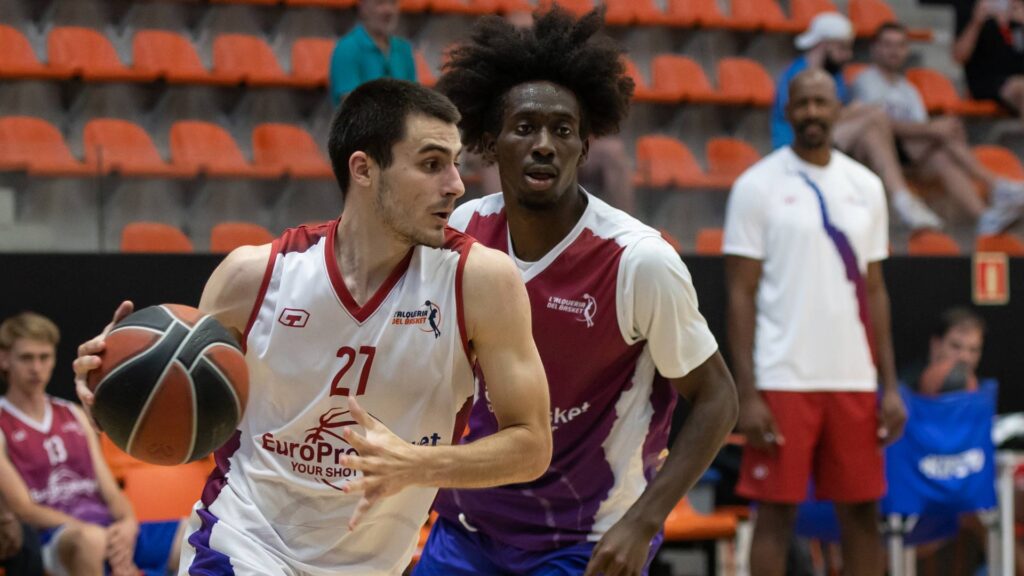 Where did you play college basketball? How was your experience in college?
I played 3 years of college basketball at the University of Pittsburgh at Bradford a D3 school in Pennsylvania. My college playing experience was difficult and tested me in all sorts of ways. I played for 3 coaches in 3 years. I played many different roles in my 3 years in college ranging from starter, 6th man, role player and even bench warmer. Making my college experience frustrating and at times miserable. It helped shape my resolve and my willingness to push forward not knowing where my basketball career would take me.
Did you receive interest from teams overseas or agents after college? Did you attend any camps or showcases?
I didn't receive any interests from teams overseas or agents of any kind. Despite my efforts to put myself out there for coaches and teams. I attended some local showcases in the United States all of which never led to any legitimate opportunities.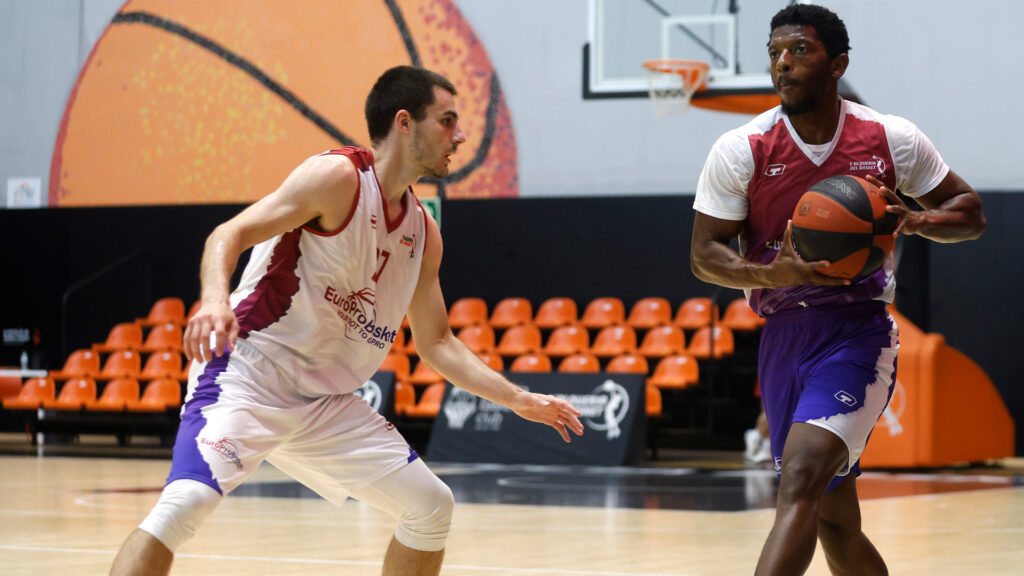 What made you decide to attend EuroProBasket?
I decided to attend EuroProBasket after researching different organizations that had a strong presence outside of the U.S. in the hope that this would lead to an opportunity overseas to continue my playing career. After learning more I realized that EuroProBasket would provide the best chance for me to achieve my goal of playing professionally wherever that may be.
How was your experience in the EuroProBasket? Would you recommend the program to other players interested in starting their careers overseas?
My experience at EuroProBasket was one of the best I've had in my basketball career including high school college and prep school. I was surrounded by a staff and group of people that all shared the same passion and desire as me. I was given the opportunity to play at a high level against high level competition and demonstrate my skills on the basketball court. Something I have not been given very often. I finished the European Summer league strong improving through my time working with the coaches at EuroProBasket. Leading to me taking home the Most Improved Player award for the summer league. I would absolutely recommend EuroProBasket to any player that is truly committed to giving themselves the chance to start a career overseas.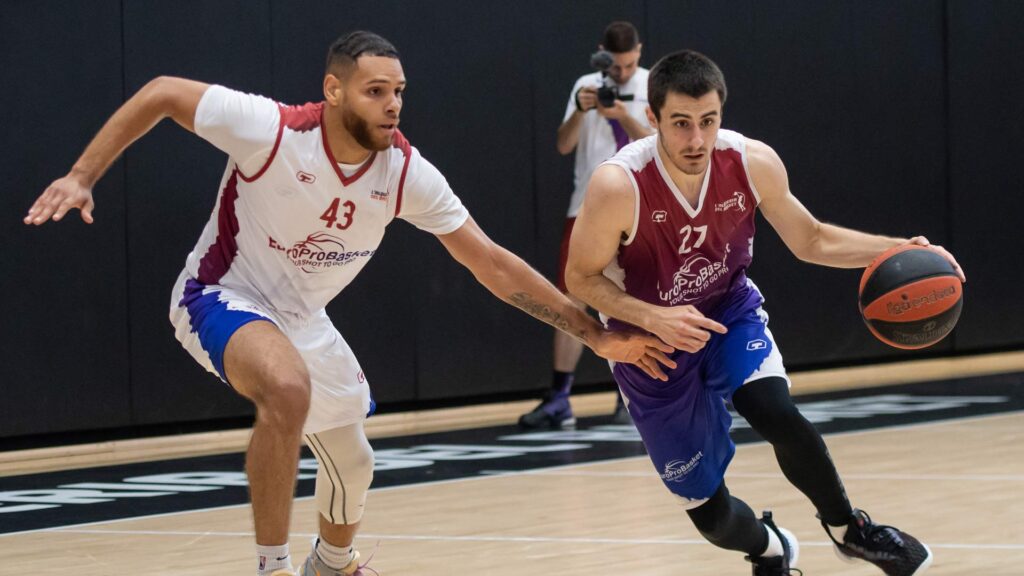 Where are you currently and what does it mean to play in a country where you have your ancestry?
I am currently in Bogota Colombia. The country that my father and grandparents were born. It's difficult to put into words exactly what it means to not only me but my family as well to have the chance to play in the country that built my family. It's a privilege and something that I don't take for granted. I realize how much it means to my family and the older generations of my family for me to represent our country at the highest level possible.
How has the experience been so far with the organisation in Colombia?
So far the experience has been difficult and challenging but I recognize that this opportunity is one that people can only dream of so I welcome the challenges and all the difficulties that it brings. It wouldn't feel quite right for my own personal journey if there weren't some challenges involved. The organisation has given me a fair opportunity and that is all I could ask for and all I wanted. So I am very grateful.
How motivated are you to play professionally?
I am more motivated than ever to play professionally. I've been all over the globe trying to reach this opportunity I've fought and clawed my way here when so many others around me counted me out or quit along the way I stayed consistent and kept pushing forward looking for the next opportunity to play, wherever it may be.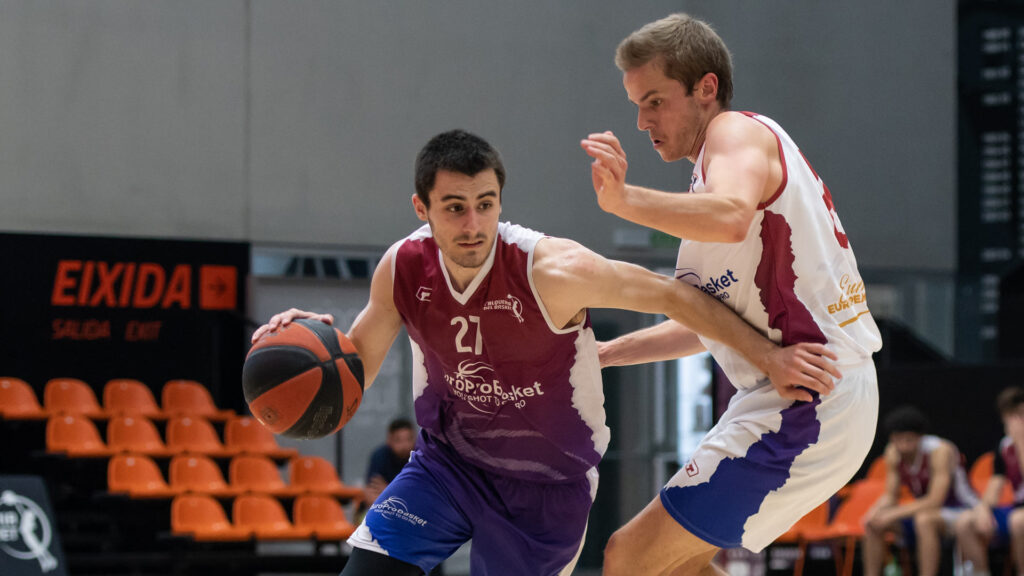 Where do you see yourself 3-5 years from now?
In 3-5 years I see myself having played a few years professionally building out my playing career resume and still chasing the next opportunity whether it be in Colombia or somewhere else entirely.
What bit of advice can you give to players that want to play professionally overseas?
This is a difficult and at times unfair path. People think that because you play a sport or are a pro that it's all good times and fun. It could not be further from the truth. You will need to struggle and put yourself in some of the most uncomfortable and challenging situations of your life. Even then nothing is guaranteed you still may never get that one opportunity that you want. The only thing that does guarantee you will never get it is if you stop trying. So for anyone who is chasing this dream put your head down and keep pushing forward you never know what doors may open along the way.