We caught up with former EuroProBasket player David Ben-Shahar for a quick Q&A about his incredible journey from not even making his varsity high school team to playing with a professional team in Israel. Check it out!
Describe a little bit about your basketball background. Where you have played growing up and until now?
I first fell in love with the game when I was in the second grade. I started off playing in my hometown of Ramat Hasharon, a small city in the center of Israel, where I was taught the fundamentals and got to experience the beauty of being a part of a team.
Two years after I began playing organized basketball for the youth team of my town, my family made a relocation to the USA. The change was abrupt as it was, but the fact that I moved to the city of Brooklyn caused a complete culture shock to myself and my siblings. Everything was new to me, and the only thing that I knew how to do was play basketball, I didn't even speak English. This caused me to fall in love with the game even more, and my life began revolving around basketball from that point on. The game was my way of making friends, and it granted me the opportunity to travel across the state of NY and other areas in the US.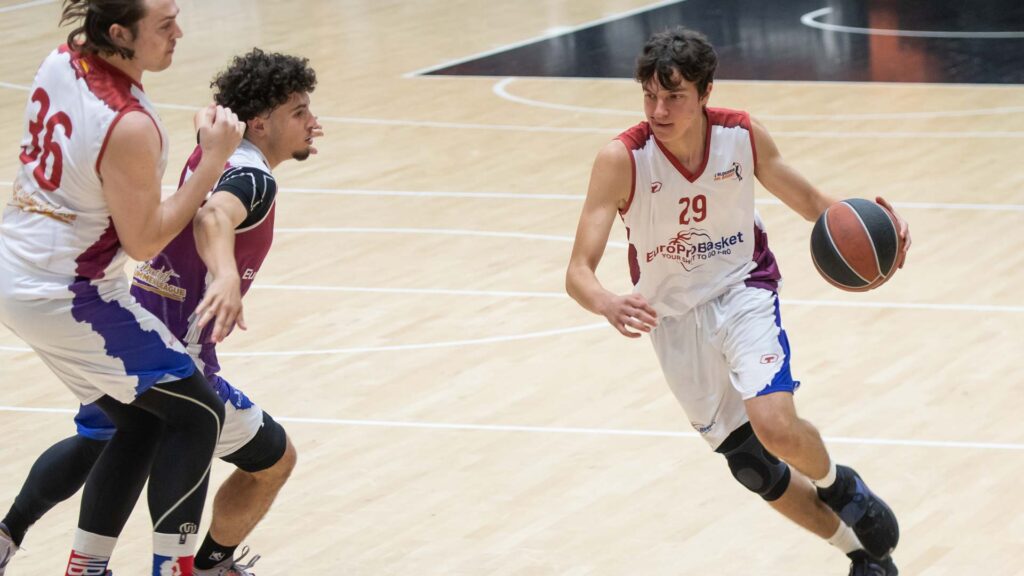 I finished middle school in Brooklyn, and played JV in a small private high school in Bay Ridge. I was the captain of the JV team and even though the level wasn't very high, I was proud to say that I was on track to being a varsity athlete by the time my Sophomore year came around (or at least so I thought). Before my sophomore year had begun, my family relocated once again, this time to Cresskill NJ. In Cresskill I once again used basketball to meet new people, who I now call my friends, and by the time the season came around I was excited to be on the same team as my newly found friends. I tried out for my highschool team and didn't even manage to make JV as a Sophomore.
I played AAU for a small team called STACK, but nothing more than that. When my junior year came around, I once again tried out for the team, but didn't even make JV as a Junior. I was extremely disappointed, but I loved basketball too much to just give up, and I knew my opportunity would come. Senior year came around and to my absolute shock I once again didn't make the high school team. At that point I was without a doubt good enough, and the fact that I didn't make a varsity high school team for my entire high school career infuriated me, and not only did it infuriate me, it lit a fire in me.
I decided not to give up on basketball and kept playing AAU, where I was continuing to improve. In addition to that, I would train day and night. I would train in the snow, the scorching summer heat, the rain, all I cared about was practicing and improving.
After high school I went to EuroProBasket, as it was my only opportunity to play high level basketball after graduating. In Europro I made a tremendous jump when it came to my abilities on the court, and I left at a level that gave me the opportunity to play professionally for Stelmach Petah Tikva in Israel, which is where I currently play.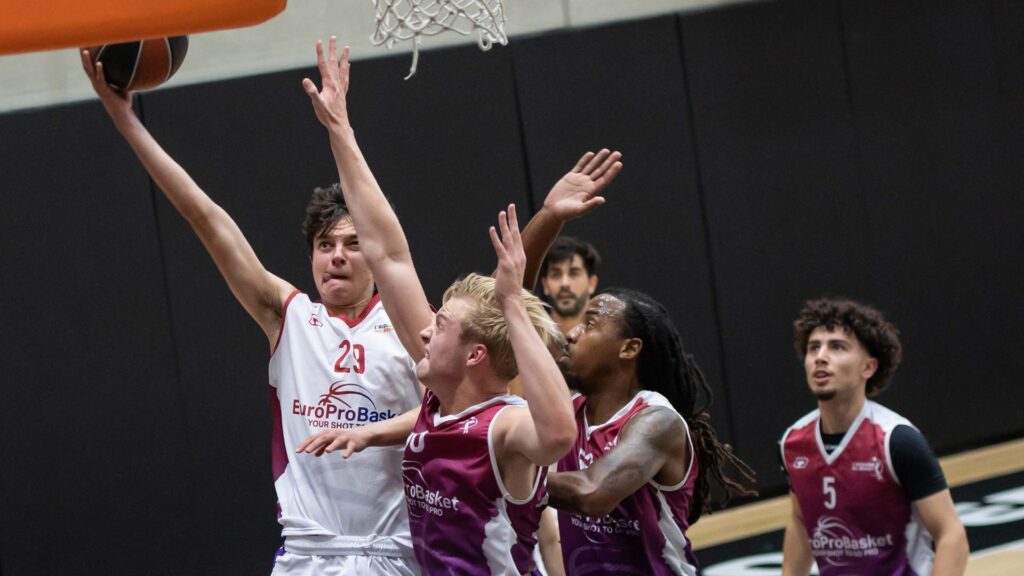 What made you decide to wait on college and first play overseas?
The reason I decided to wait on college was because I wasn't good enough after high school, I never played a game of varsity basketball and realistically speaking it was out of reach.
What made you decide to attend EuroProBasket?
My friend Cole had attended EuroPro and was constantly telling me how great it was. Given my limited options I decided to give it a shot.
*Cole Barnett is currently playing and studying in Baton Rouge, USA: /players/cole-barnett/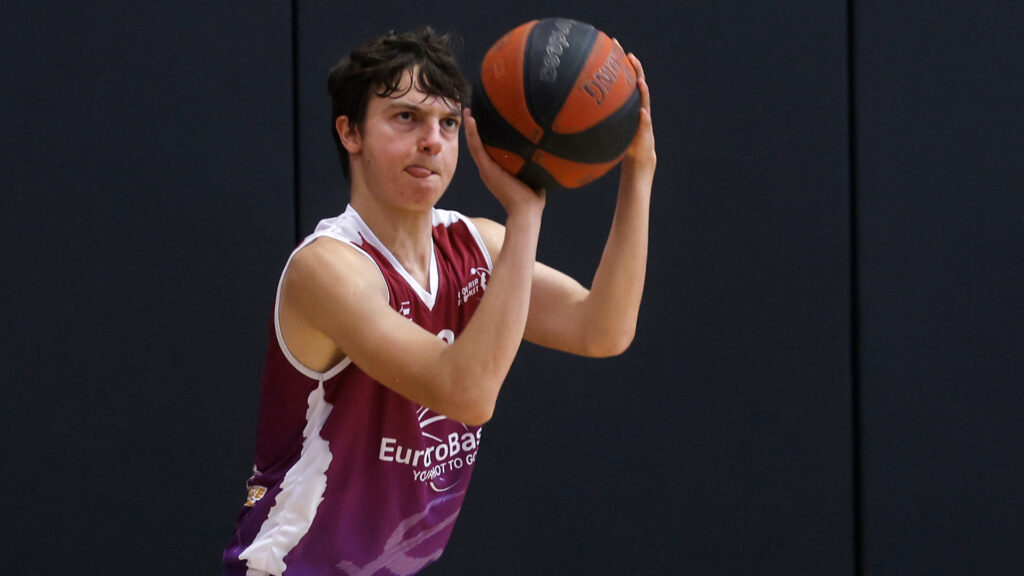 How was your experience in the EuroProBasket? Would you recommend the program to other players interested in starting their careers overseas?
My experience at EuroProBasket was nothing short of incredible, I came in as someone who loves basketball and left as a professional basketball player. The professionalism displayed by the staff was as good as it gets. In addition to that, the facilities were also better than every other facility in Europe. Not only is the staff extremely professional, but it is also filled with good people, people who want to see you succeed, and people who have your best interest at heart. I would absolutely recommend EuroProBasket to players who want to begin their professional basketball career overseas.
Where are you currently and what does it mean to play in a country where you have your ancestry?
Currently I live in the town where I was raised; Ramat Hasharon. It feels truly incredible because I remember being one of the little kids playing the drums and yelling at the other team at the local team's basketball games. Now actually being a player feels surreal, as I still remember how much I looked up to the players when I was a little boy.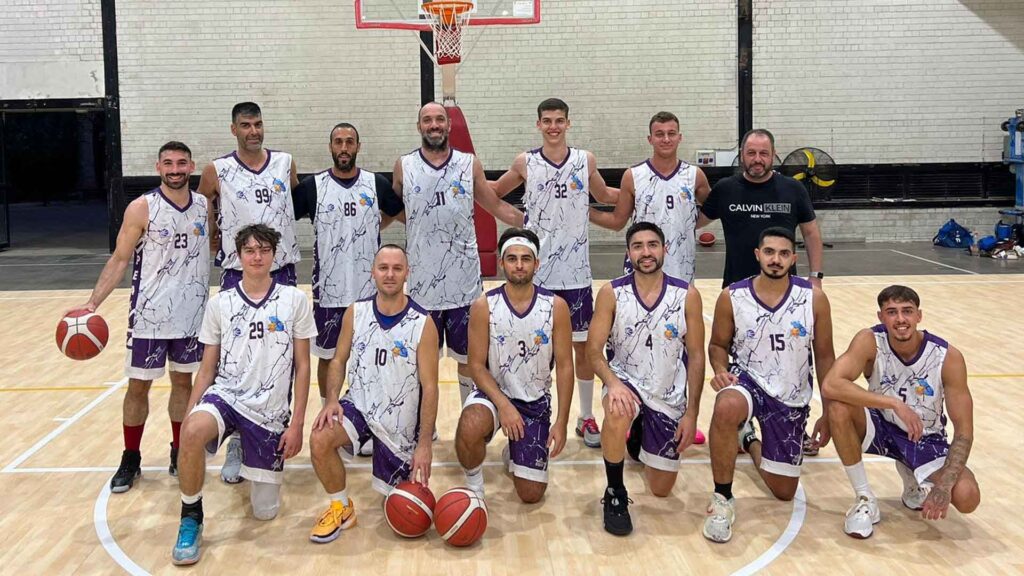 David Ben-Shahar with his Israeli Team
How has the experience been so far with the organization in Israel?
The experience has been great, I was lucky to find a team where winning is the number one priority, I am the youngest player on my team and I am learning every single day because of my amazing veterans who played at the highest levels Europe has to offer. I learned that I need to fight for every minute that I get. And I do so through defense and through the energy that I bring to my team. I now also earn my playing time by doing the little things on the court, which is a skill that I learned at Europro, and that I get to utilize every day in practice and games.
How motivated are you to play professionally?
Currently there is nothing more important to me in the world than basketball. I train extremely hard every day, and make sure that I work harder than anyone else. When I was at Europro I wouldn't miss a day of going to the park near the hotel and shooting (and I did that after a day of two basketball practices and a lifting session). I wouldn't care if it rained, if it was hot, I simply didn't take days off. I try to improve as much as I can, and I try to seperate myself from the rest by working as hard as I can.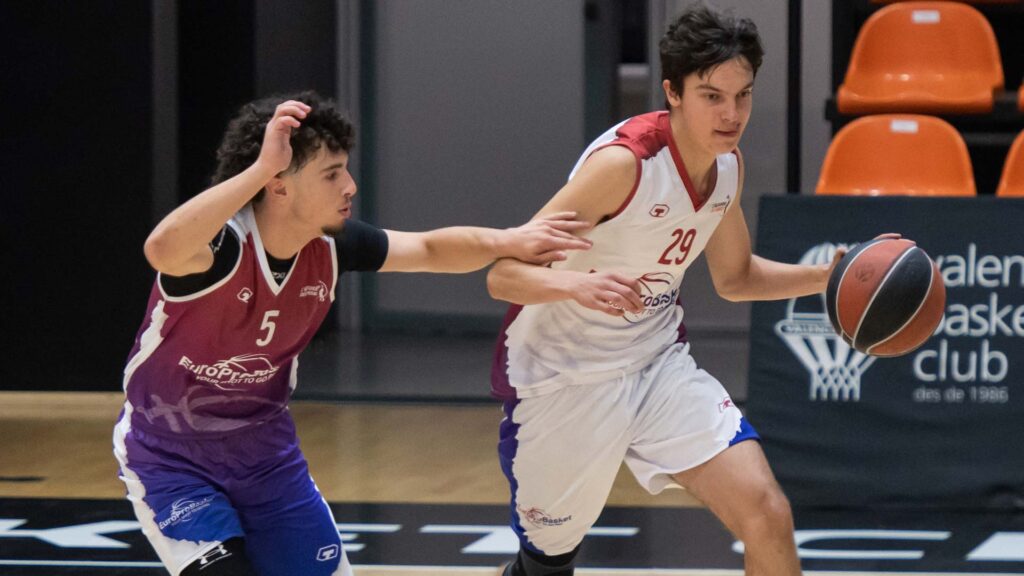 Where do you see yourself 3-5 years from now?
It is tough for me to tell where I'll be in five years as it all depends on how good I will get. My best answer to this question is that in five years I will be on a completely different level than I am now.
As much as I feel like I worked to get to where I am now, I wouldn't have been able to do it without having the privilege of attending EuroProBasket. For every player reading this, work hard for what you want if you truly want it, you only live once and if you are passionate about the game make sure to give it your all.
Success is a result of preparation and opportunity meeting, and in my story EuroProPro was the opportunity.

David Ben-Shahar