Kick Groeliken, 6'6″ Power Forward from the Netherlands is on a 5 day tryout with a team in Cáceres, Spain. We caught up with Kick to ask him a few questions about his background and what his experience has been like in Spain so far.
Describe a little bit about your basketball background. Where you have played growing up and until now.
I started playing basketball 4 years ago and played for my hometown team the Arnhem Eagles in the Netherlands. I started very late with basketball and had to do a lot of catching up on my own.
What are your immediate goals during your time in Spain?
I just want to improve as much as possible. That is what makes me really happy, seeing my progress.
What can you say about the type and level of basketball in Spain?
The basketball is definitely focused on basketball IQ and not as much on athletic ability. It also surprised me that everyone one always plays. There's barely any players that will slack of on defense so play 35 minutes.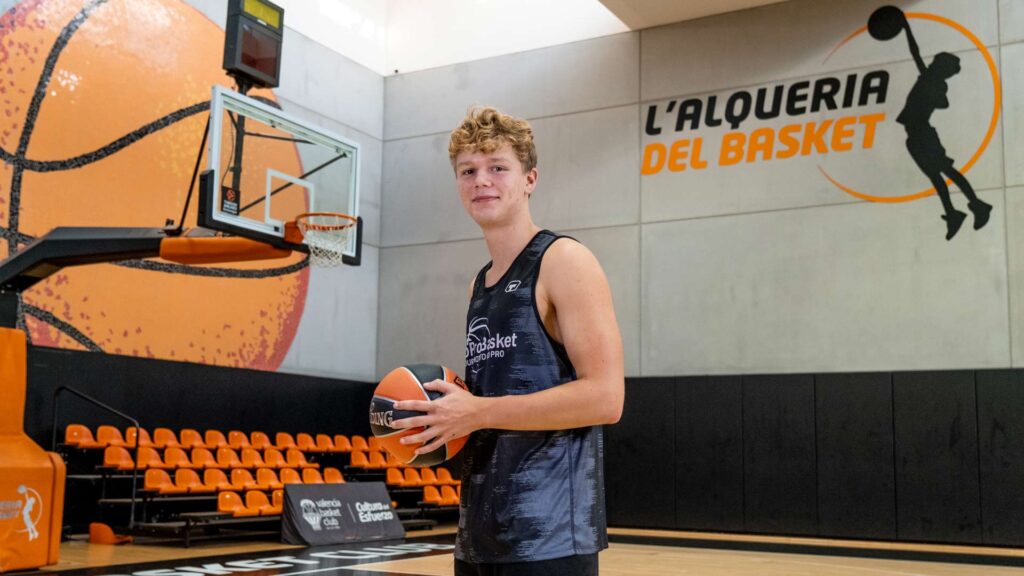 What made you decide to attend EuroProBasket?
I actually went and checked out the program before I decided to sign here. There were some troubles with a different academy so I wanted to see it myself. Brad came in on the weekend and showed me around the facility and talked with me.
What was your experience like here in Spain?
It was a good experience. Valencia is a beautiful city and the gym is beautiful.
Would you recommend a friend or former teammate to attend EuroProBasket for an opportunity? What would you tell him before he comes?
Yeah I would definitely do that. It is not for everyone tough. The practice can be quite intense, so you better be in shape when you get here.
With only 4 years of previous basketball playing experience and Kick is on a tryout with a team in one of the best basketball countries in the World! Amazing to see what hard work and dedication will get you! Best of luck to you Kick!