Another Season – Another Accolade
Judy Jones can't seem to escape her success in Spain. Year after year, season after season, she has lead her league in more than one category. The awards you probably cannot count on just your hands. She has stacked up consecutive MVP awards, while helping her team win championships. The 2019-20 season was just the same as all the others, until it was abruptly halted due to the Covid-19 pandemic. Her team Movistar Estudiantes, sits on the very top of the table with an incredible 21-1 record. With a 20 game winning streak carrying them to what most people would say a finals appearance. This season was her chance to AGAIN carry her team to another championship. This time it would have been to the highest league in Spain, and one of the most competitive in the World of women's basketball.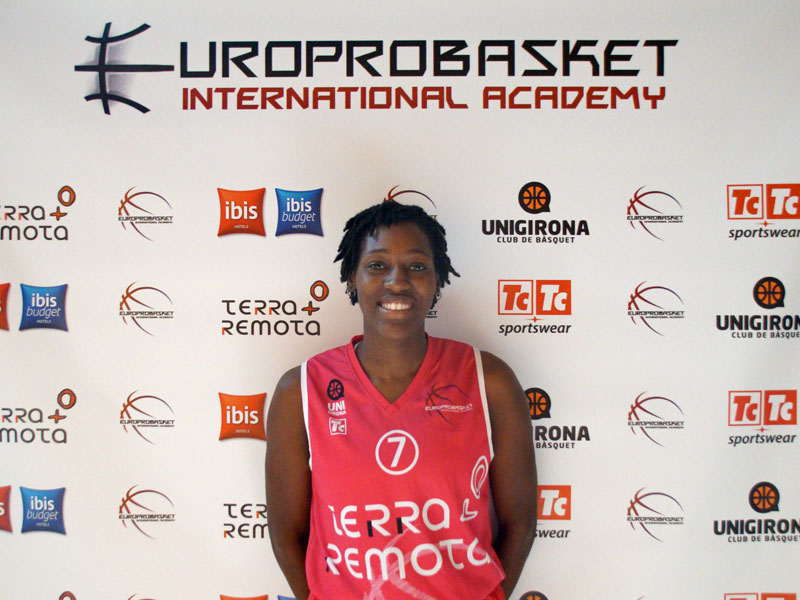 Hardest Worker – Hands Down
Now what if I told you that this young lady had multiple knee surgeries… on both knees. What if I also threw in the fact that she had a kid. If that wasn't enough imagine playing virtually every position on the court from 1-4 while moving up the ranks in Spanish basketball. Check this out: Europrobasket director Brad Kanis tells his players about a young lady that attended his program years ago. The quote that is said every time her name is brought up is this: "Judy was one of the hardest workers, if not the hardest, male or female, that has come through this program. From the time she steps on the court, to the time she leaves the gym. She gives 100% in every drill and every exercise." Talk about Mamba Mentality. Maybe she is the female version of Kobe here in Spain. The only thing left for her to do to prove that title is compete in the highest league here and win a championship. It seems like she was well on her way before the virus stopped the competition.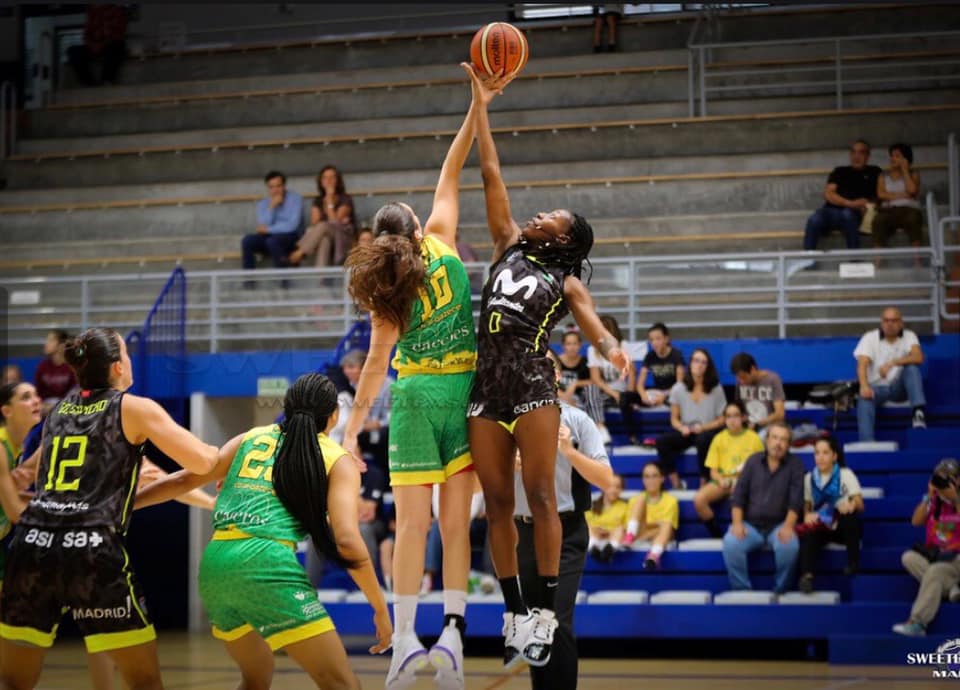 Judy Jones LF2 Vanquisher
Well, lets start with the Europrobasket.com All-Spanish LF2 Awards. Judy Jones received the Player of the Year, Guard of the Year, All-Spanish 1st Team and Import Player of the Year! We can follow that up with the 2nd highest Efficiency Index rating at 22.09. She also received the 2nd highest number of defensive rebounds with 9.64 per game. Follow that with 2.45 steals per game as well as a total average of rebounds of 9.64 per game which places her a 3rd for those categories. If there was a defensive player of the year she probably would have received that award as well. Hint hint eurobasket.com. She came in 7th for both assists, 3.41 as well as fouls received. At 5'9″ she was ranked 9th in the league with 0.73 blocks per game. Lastly but not least, we have her scoring 13.23 points per game giving her the 12th place position. When we said she destroyed the league, we meant it!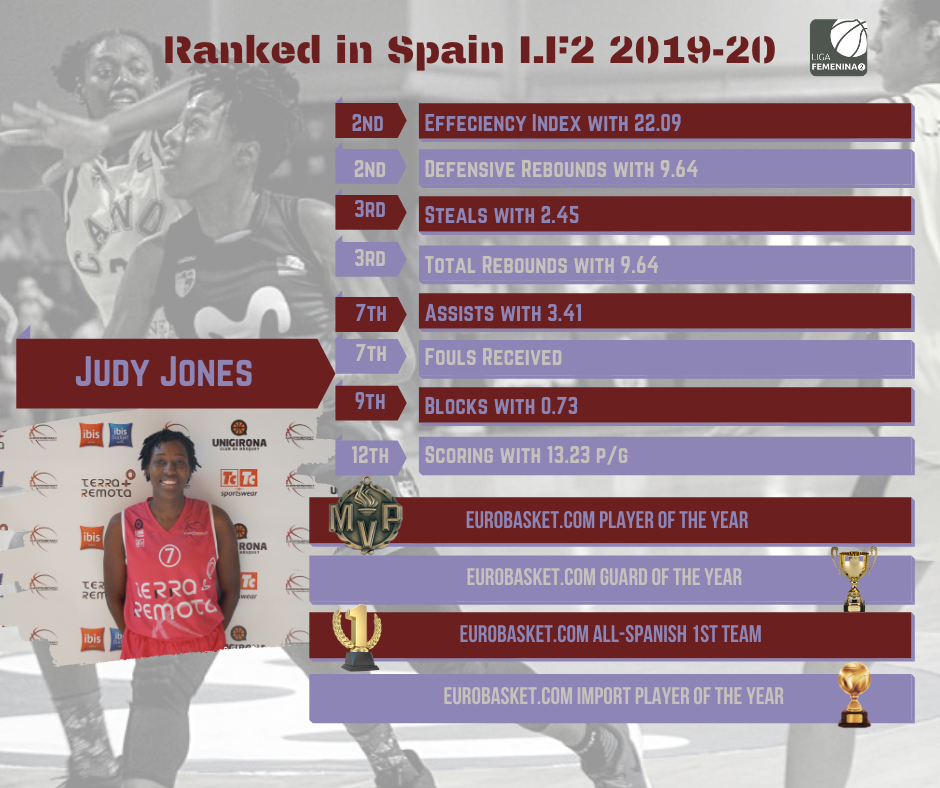 If you believe you can play in Europe sign-up for one of our programs here.