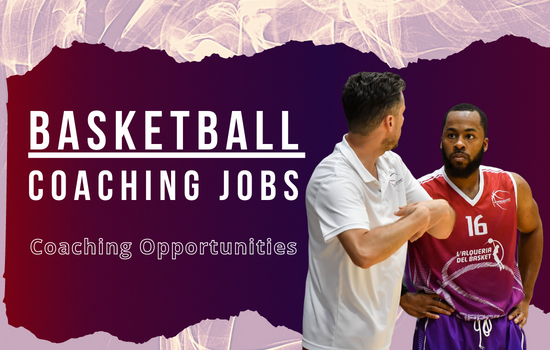 Basketball Coaching Jobs – Coaching Opportunities
EuroProBasket is searching for licensed professional European basketball coaches that aspire to educate, develop, mentor and lead youth and senior basketball players and coaches. Within this basketball coaching jobs listing there are various basketball coaching opportunities within the EuroProBasket organization.

Qualifications - Required
European Passport
Coaching Certifications
European Coaching Experience - Youth and Senior Levels
Professional coaching experience (Senior Level)
Essential Job Functions - Required Skills and Knowledge
Ability to design and deliver practice plans for youth and senior players.
Ability to lead and instruct developing coaches and manage personnel.
High efficiency in delivering elite Individual workouts and skill development.
Great communication skills while speaking English.
Ability to scout players and produce detailed scouting reports.
Project management skills to develop and execute plans for tournaments and basketball events.
Effectively train, educate, develop and manage multiple coaches.
Extensive knowledge of the European basketball landscape, methods and development techniques.
Cultivate a basketball program deeply rooted in positivity, integrity, teamwork, passion, and education.
Ability to bring energy and enthusiasm everyday to motivate and entice the best in players and coaches in the academy.
Bonus Qualifications
Formal University Education and Degree
First Aid Training Certification - CPR and First Aid
Bilingual - Multiple languages (Spanish, French, ect…)
Fiba Coaching License
Drivers License
Flights and Transportation included. Housing included. Salary 1000-2500€ per month, possible bonuses. Contract duration 12+ months
All qualified and interested coaches please send us an email with the title "Basketball Coaching Job" and an attachment of your coaching CV or resume: info@europrobasket.com