If you are like most aspiring professional basketball players you surely have been asking yourself, what are the average overseas basketball salaries?
We are here to answer that!
We dive into the average and maximum salaries of players on every continent. Since individual player salaries are not public information like they are in the NBA, it is quite difficult to get accurate information.
Not to worry, we did the research for you!
Europrobasket staff has scoured the internet, spoken with top agents, coaches and team representatives in various countries worldwide to get the most accurate information about the salaries players make playing professional basketball overseas.
Needless to say, this is the largest and most complete list available to date.
We have collected and sorted all the figures by continent and country in the table down below.
But first, let's answer some of the frequent questions relating to overseas basketball salaries.
How Much do Overseas Basketball Players Make?
Each country can unfold a different answer to this question.
Our study confirms that there are two main factors to consider that will influence an overseas basketball player's salary:
The economic strength of a country
The popularity of basketball as a sport in the playing country
Generally speaking, numerous countries in Europe offer on average anywhere between $60k to 500k per season to a player to play on the highest level league.
Certain countries in Asia such as Japan or South Korea offer a similar amount – between 120k to 400k USD a season, while China tops it all up with a generous average of 1m to 3m USD.
While the rest of the world is slightly more humble and pays out anywhere from 2k to 20k US Dollars.
As fantastic as it sounds, note that we talk about the highest level leagues.
So you may need to put some work in before you get a chance for this money!
For more detailed numbers, take a look at the overseas basketball salary table below.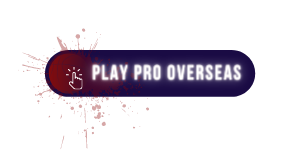 Do Overseas Basketball Players Pay Taxes?
They say that only two things in life are guaranteed, death and taxes. The short answer to the question is NO, overseas basketball players players do not pay taxes on their income.
Before getting too deep into what kind of coin players make overseas we should note the main difference between an NBA contract and an overseas contract.
One of the big benefits of receiving an overseas basketball salary is that your team usually pays the taxes on your income.
You got it right! Your team pays the TAXES.
That means what is in the contract is what you get, unlike an NBA contract where you will lose roughly half due to taxes.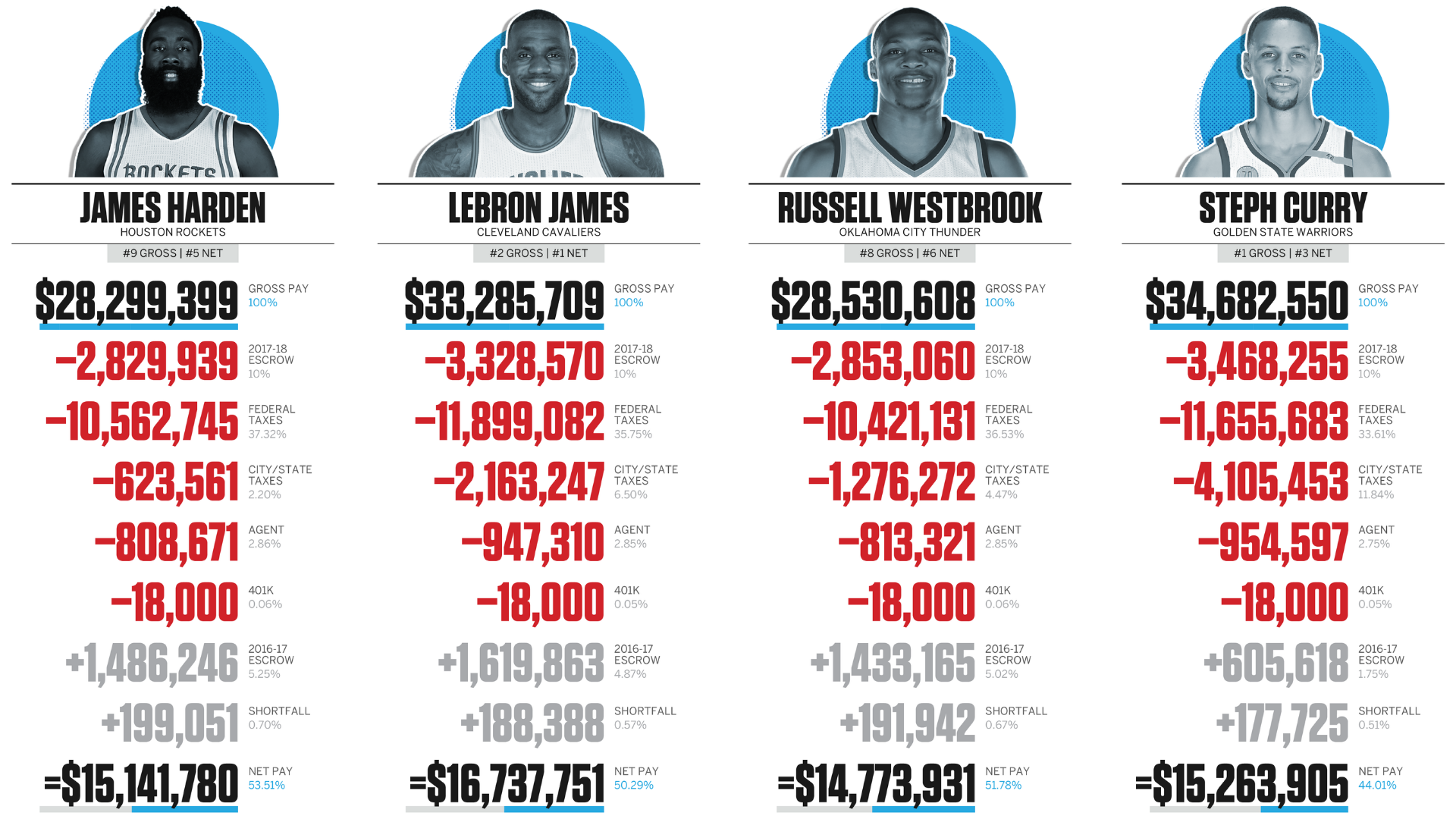 Income of NBA players before and after taxes. Image from ESPN
With that being said the amount of time that you spend in the country you are playing will have an impact on where you should be paying your taxes.
As an American citizen, you are always required to file your taxes and all income regardless of where you live, in or out of the country.
If you live and play in certain countries for long periods of time, there is a good chance that you will have to file taxes in that country and show proof to the IRS.
Different countries have different tax agreements with the US so it is recommended that you speak with an international tax advisor to make sure you are handling your business.
Enough boring tax talk, lets get into the type of money you could be making playing professionally abroad!
Overseas Basketball Salaries by Country – Complete Table Chart
For a quick and easy reference, Europrobasket staff has put together a table that provides a detailed and comprehensive view of what players are getting paid to play overseas.
You'll find the top professional leagues of every continent. The average salaries column shows what a more experienced player is getting paid to play in that respective league.
The max salaries are by no means the norm and may only account for one or two players in the league. It tells us how much teams are willing to spend to get the player they want.
You'll see some values account for seasons and others per month. This is due to varying factors such as a shorter than normal season, a higher turnover rate or varying information on the various leagues. (k) is for thousands and (m) is for millions of US dollars.
| | | | |
| --- | --- | --- | --- |
| Region/Country | League | Average Salary U$D | Max Salary U$D |
| Europe | | | |
| Europe | Euroleague | 500k-800k/season | 4m/season |
| Spain | ACB | 250k-500k/season | 4m/season |
| Turkey | BCL | 250k-500k/season | 3.7m/season |
| Russia | VTB United | 200k-450k/season | 4m/season |
| Italy | Serie A | 180k-350k/season | 2m/season |
| Greece | Greek A1 | 60k-250k/season | 2.5m/season |
| Germany | BBL | 100k-350k/season | 1m/season |
| Israel | Premier L. | 80k-250k/season | 1.7m/season |
| France | LNB Pro A | 80k-200k/season | 300k/season |
| Asia | | | |
| China | CBA | 1m-3m/season | 4m/season |
| South Korea | KBL | 250k-400k/season | 500k-800k+/season |
| Japan | B1 League | 120k-300k/season | 1m/season |
| Taiwan | SBL | 10k-20k/month | 30k/month |
| Phillippines | PBA | 10k-20k/month | 30k-40k/month |
| Pacific | | | |
| Australia | NBL | 120k-250k/season | 500k+/season |
| South America | | | |
| Argentina | La Liga | 7k-8k/month | 10k-15k/month |
| Brazil | NBB | 8k-9k/month | 15k-20k/month |
| Puerto Rico | BSN | 10k-14k/month | 15k-20k/month |
| Mexico | LNBP | 7k-8k/month | 15k-20k/month |
| Uruguay | LUB | 6k-7k/month | 10k-12k/month |
| Columbia | LPB | 3k-5k/month | 6k-8k/month |
| Chile | L. Nacional | 3k-4k/month | 5k-6k/month |
| Middle East | | | |
| Iran | Superleague | 6k/month | 120k/season |
| UAE | D1 | 8k-10k/month | 100k/season |
| Lebanon | LBL | 6k-7k/month | 75k/season |
| Bahrain | Zain L. | 5k-6k/month | 15k/month |
| Qatar | QBL D1 | 4k-6k/month | 12k/month |
| Saudi Arabia | SBL | 5k-6k/month | 12k/month |
| Jordan | JBL | 3k-4k/month | 10k/month |
| Africa | | | |
| Egypt | Superleague | 10k/month | 18k/month |
| Tunisia | Nationale A | 4k-5k/month | 12k/month |
| Morocco | D1 | 2k-3k/month | 10k/month |
Overseas basketball players salaries for the top basketball leagues in all regions. Table by Europrobasket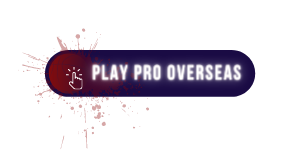 Domestic Basketball Salaries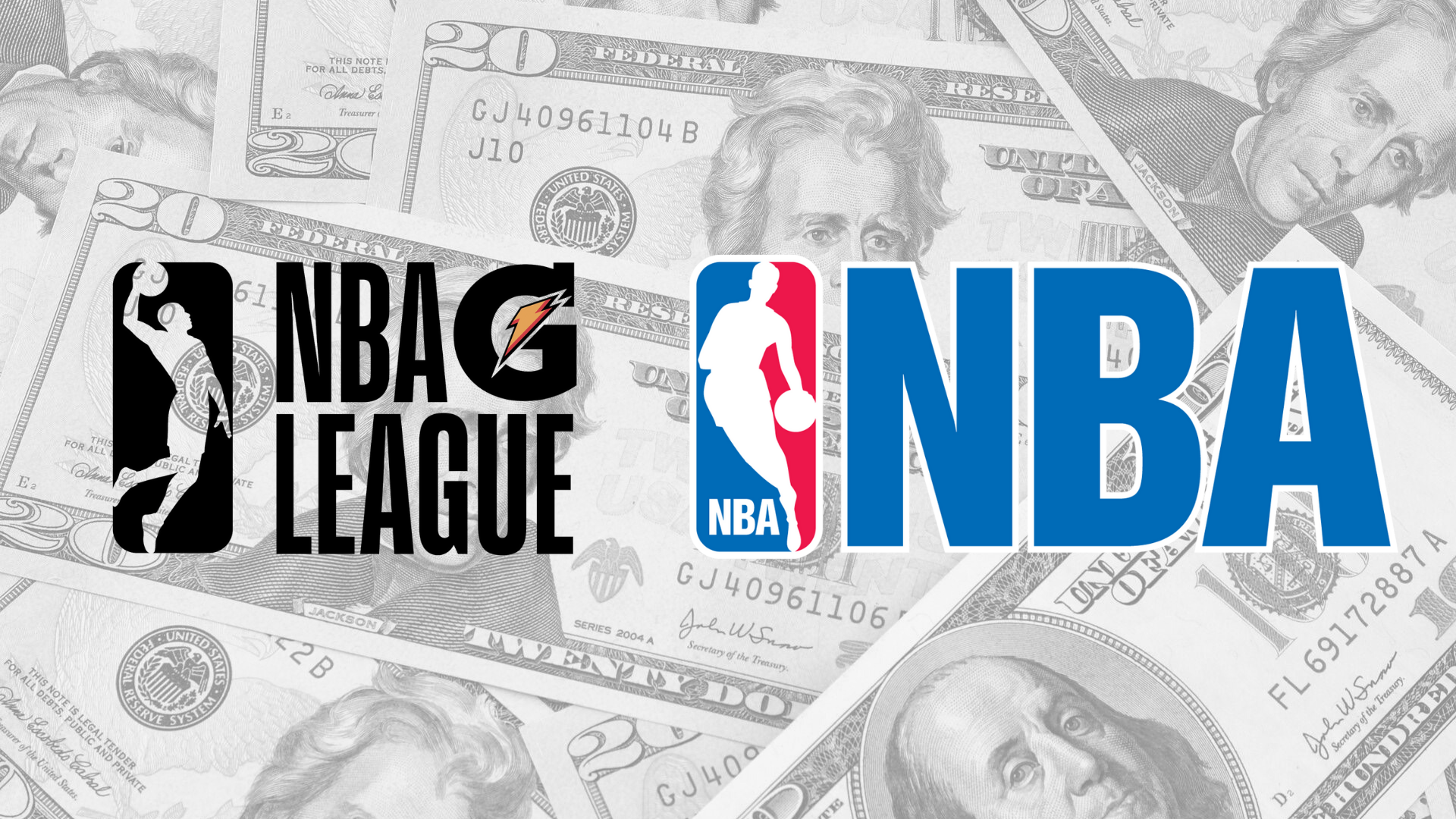 NBA and NBA G League Salaries image by EuroProBasket
United States of America – NBA and G League Salaries
The US leads the world in basketball salaries with the NBA lightyears ahead of the rest of the world. The NBA is by far one of the largest and most successful sports leagues on the planet bringing in an astronomical $8.3 billion USD in revenue for the 2019/20 season.
The average salary of an NBA player is $7.7 Million USD as of 2020. The highest-paid player for the 2019/20 season was Stephen Curry with an insane $40.2 million USD salary for just the season.
But of course, that doesn't include his sponsorship deals.
The NBA includes 30 teams with a Salary Cap set at $109.14 million USD. That is a lot to split between 13 active players and the extra 2 two-way players on each roster.
The regular NBA season is 6 months and can go another 2 months for the NBA Playoffs and Finals with 82 games in the regular season.
United States of America – NBA G League Salaries
The only other fully professional league in the US is the NBA G League, previously called the D-League.
As the developmental league for the NBA each franchise has either their own or single-affiliated team.
The G League has come a long way in terms of how much they pay their players. In recent years salaries have increased greatly to entice more talented players to stay and develop under the guidance of the NBA franchises.
The average salary of a G League player is 35k per season but can be boosted significantly via Call-Ups, Two-Way contracts, Assignments and the new Professional Path.
Seasons are 5 months long and include housing and insurance benefits.
Let's conclude it all with numbers:
Average Base Salary – $35,000 USD per season or $7,000 USD per month
Training Camp Bonus – $50,000 USD – When a player goes to training camp with an NBA team and then is assigned to the G League affiliate team.
Select Contract or Professional Path – $125,000 USD which will be offered to elite players that are at least 18 years of age.
Call Ups – Players on G League teams whose rights are not owned by the affiliate NBA team are allowed to be called up by any other NBA team.
Two Way Contracts – $77,250 USD to $385,000 USD
Bonuses – 225,000 in bonuses offered to players that had top performances or made it to the playoffs.
Both the NBA and G League cover some housing expenses, as well as some moving costs for players traded. They also pay a daily per diem for meals during trips as well as all hotel expenses.
All of the salaries are without US taxes taken out so you will need to take roughly 50% of the gross salary to get the net or take-home salary.
Contracts in the NBA G League have been getting better in the last few years but are still far from the NBA as well as the better-paid players in top overseas basketball leagues.
Let's take a look at some of the best-paying countries and leagues on each continent.
ABA Basketball Salaries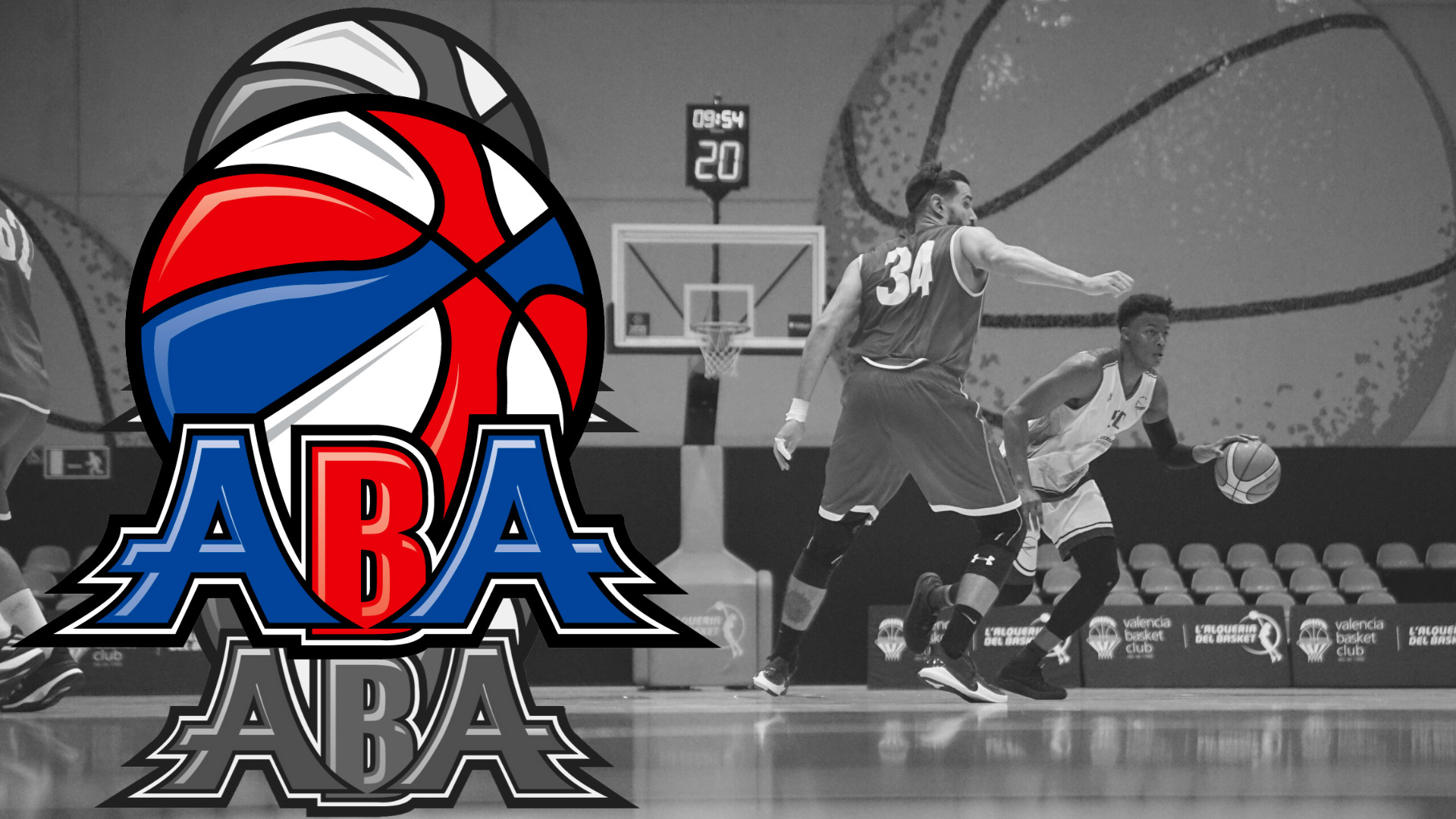 ABA Basketball Salaries image by EuroProBasket
American Basketball Association or ABA basketball salaries range from $10,000 per season, $1500 – $250 per month, to players not getting paid anything. Many teams pay salaries per game which can be $50 – $250 per game. Other payment methods would include payments based on ticket sales, sponsorships and merchandise sales. Many teams are also known to cover living expenses as well as a few other perks which are all covered below.
Payment Structures in the ABA
American Basketball Association teams have many different payment structures. Most of which pay their players depending on talent like most professional leagues around the world. There are players that get paid the max salary with other players not receiving much if any pay. Below we cover the ABA basketball salary payment structures.
Monthly Salary – Monthly payments of $250 – $1500 were paid by 28 out of the 53 teams that were contacted for an economic study on ABA basketball salaries.
Stipend – A few teams offer one to three payments throughout the season which vary from $500 – $3,000. 6 teams out of the 53 in the study used this payment method.
Pay Per Game – Players are paid $50 – $400 per game played. 38 out of 53 teams were found to use this payment structure.
Sales Pay or No Pay – Players make a percentage from sales which can range from 5-50% depending on what is being sold. It was found that some players can make upto 50% of tickets sold while getting 5-10% on sponsorships and 10-20% on merchandise sales. 41 out of 53 teams in the study paid players in this way.
Housing – Expenses and other Perks
Some teams offer only room and board the study found. Others offer a combination of some form of payment above as well as room and board.
All teams offer a team insurance medical coverage with some teams offering individual coverage on top of the team coverage.
Many organizations offer gym memberships, dietician advice, career advisors, massages or chiropractor clinic visits. Not to mention connections with opportunities abroad.
Conclusion
With roughly 183 teams, the American Basketball Association offers players a great opportunity to continue playing the sport they love, while improving and possibly getting paid a little to do so.
Common ground is that team payment packages include multiple items above such as a combination of stipends, monthly payments and per game payments which coincide with the sales each player makes for the organization.
In the vast majority of ABA teams, the norm is to pay the top 5-6 players then have the remaining players be salespeople for the organization if they want to make money. Almost every team in the study used a combination of the above payment methods.
Players in the American Basketball Association can make $10,000 a season plus sales commissions, or make nothing, it just depends on their talent and/or willingness to market their team.
ABA Team Salary Budget – An average team budget was estimated by the study and was found to be on average $25,000 to $30,000 per year.
European Basketball Salaries
Europe is a place with the variety of possibilities for basketball players.
However, the popularity of the sport is not to the same extent in different countries. Therefore, euro basketball salaries vary depending on the place.
To put it all to a visualization, take a look at the graph below.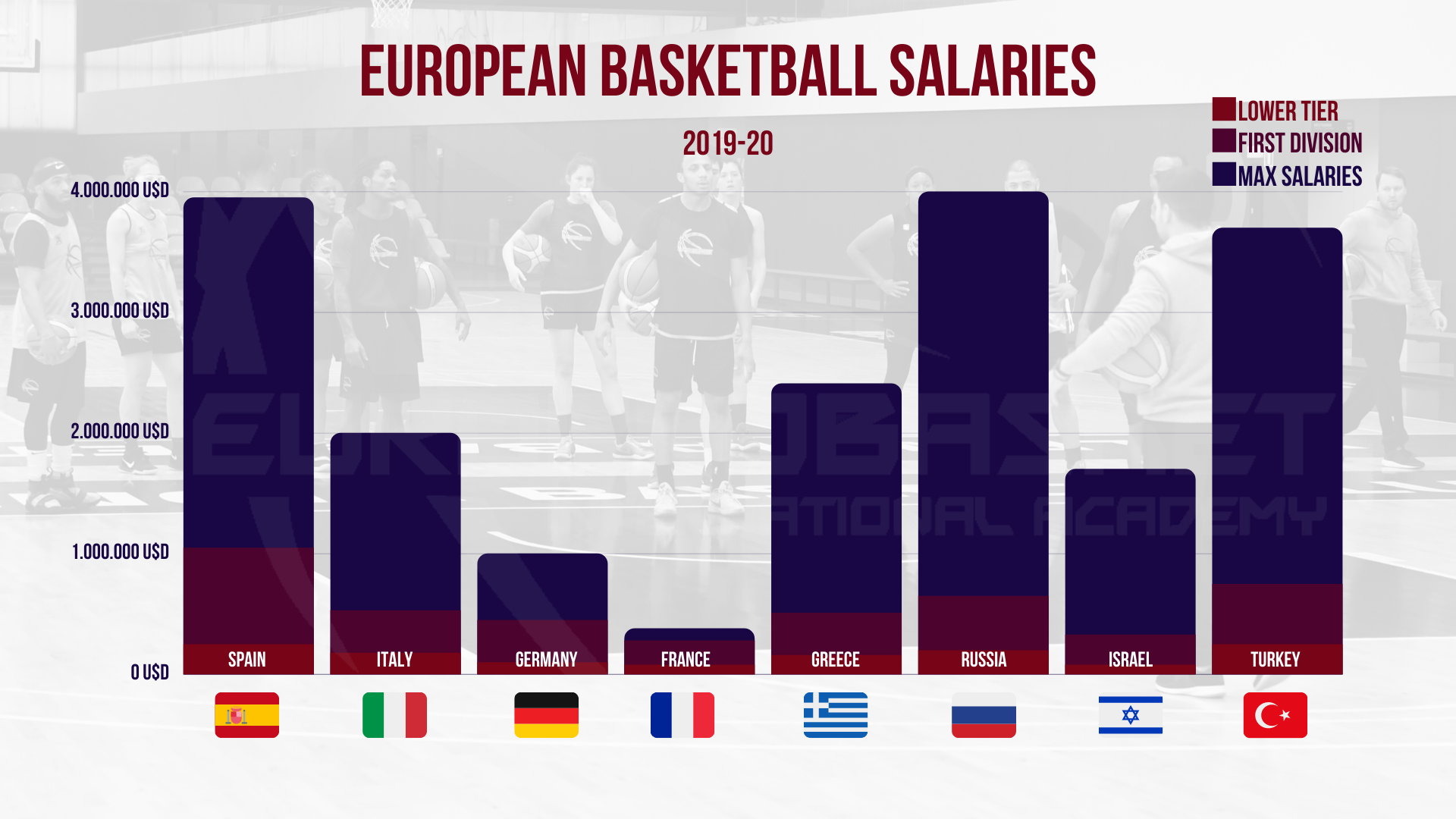 Image by EuroProBasket
Europe – Euroleague Salaries and Budgets
To really know what a team spends on their players' salaries you need to dig into the team finances as most salaries and even team budgets are just rumors and unofficial information.
Budgets in the Euroleague vary greatly depending on many different factors. Various countries have different economic situations. Teams get their revenue from various sources:
The government
TV rights
Sponsorships through private companies
Endowments from a president or owner
The number of ticket sales
Due to basketball being one of the more popular sports in Europe and the fact that the Euroleague is the top tier competition on the continent, players in this league typically have the highest salaries.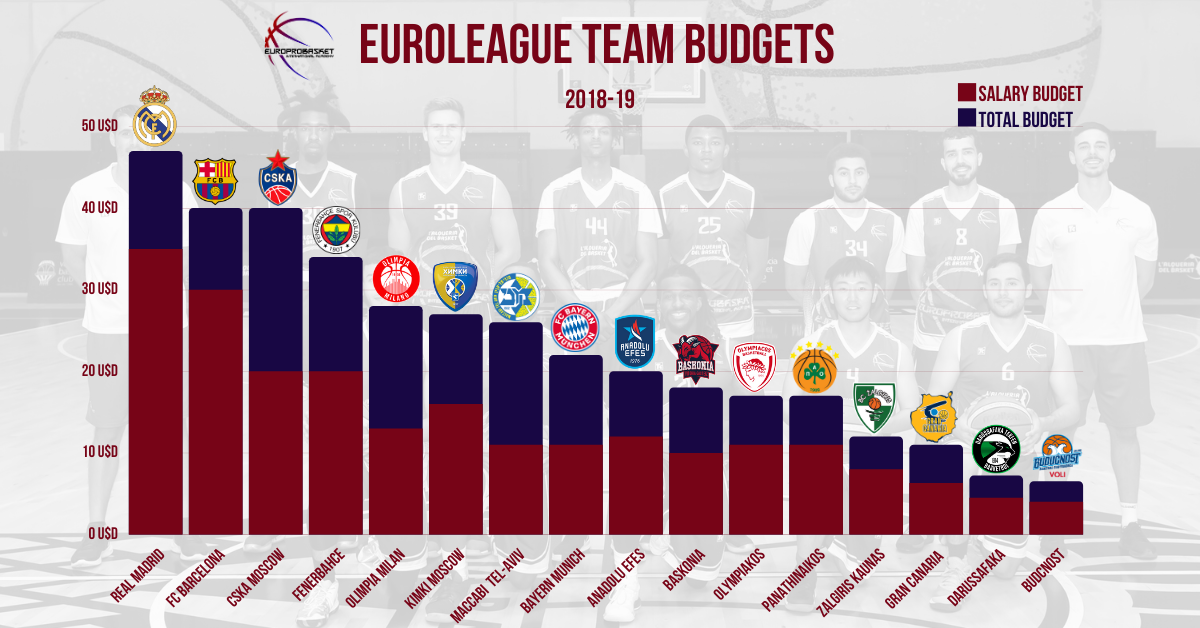 Image by Europrobasket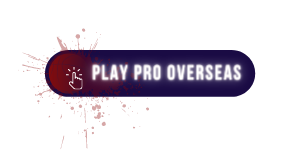 Euroleague – Highest and Lowest Budgets
The max Euroleague budget for the 2018/19 season was Spanish giant Real Madrid with an overall budget of $47 million USD with $35 million USD going to players' salaries.
The lowest was Montenegrin club Budućnost VOLI with an overall salary of 6.5 million USD and 4 million USD going to the players' payments.
The average Euroleague salary budget was 14 million USD. With such a large variance in budgets as well as a lack of exact budget and salary numbers it's not possible to give a definite number.
However, you could expect a Euroleague import player to receive anywhere from 500k-800k USD per season with a max of $4 million USD.
Import players will be receiving all of their basketball salaries as the teams take care of paying the income taxes. Although, the player may have to pay taxes in their country of permanent residence.
Interested in getting paid to play basketball in Europe?
Sign up for one of our programs to showcase your talent to coaches, agents, scouts and General Managers. Get paid to play basketball in Europe!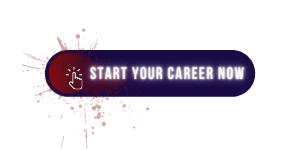 Highest Paid Basketball Players in Europe
There are some very well paid players in Europe currently but none other than Nikola Mirotic which is reportedly making around $4,000,000 US dollars making him the highest paid basketball player in Europe.
Some reports mention that Nikola Mirotic is getting paid $5,400,000 to $4,400,000 per season, but as per Eurohoops.com, a more realistic number with taxes included is in the $3.8 million to $4 million range.
Nikola Mirotic is playing for FC Barcelona which competes both in the Euroleague and the Spanish Liga Acb or Liga Endesa.
Other notable highest paid basketball players in Europe would be Alexey Shved when he was with Khimki Moscow Region in which he was making nearly $4,000,000 US dollars per season during the 2019-20 season.
Shane Larkin's paycheck is also worth mentioning and puts him in the top of highest paid basketball players in Europe with a annual pay of $3,700,000 US dollars.
The highest paid basketball player of all-time in Europe would have been Josh Childress when he signed a $20 million US dollar deal for three years with Greek powerhouse Olympiacos in 2008.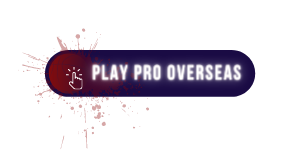 Spain – Pro Basketball Salaries. Spanish Liga Endesa (ACB)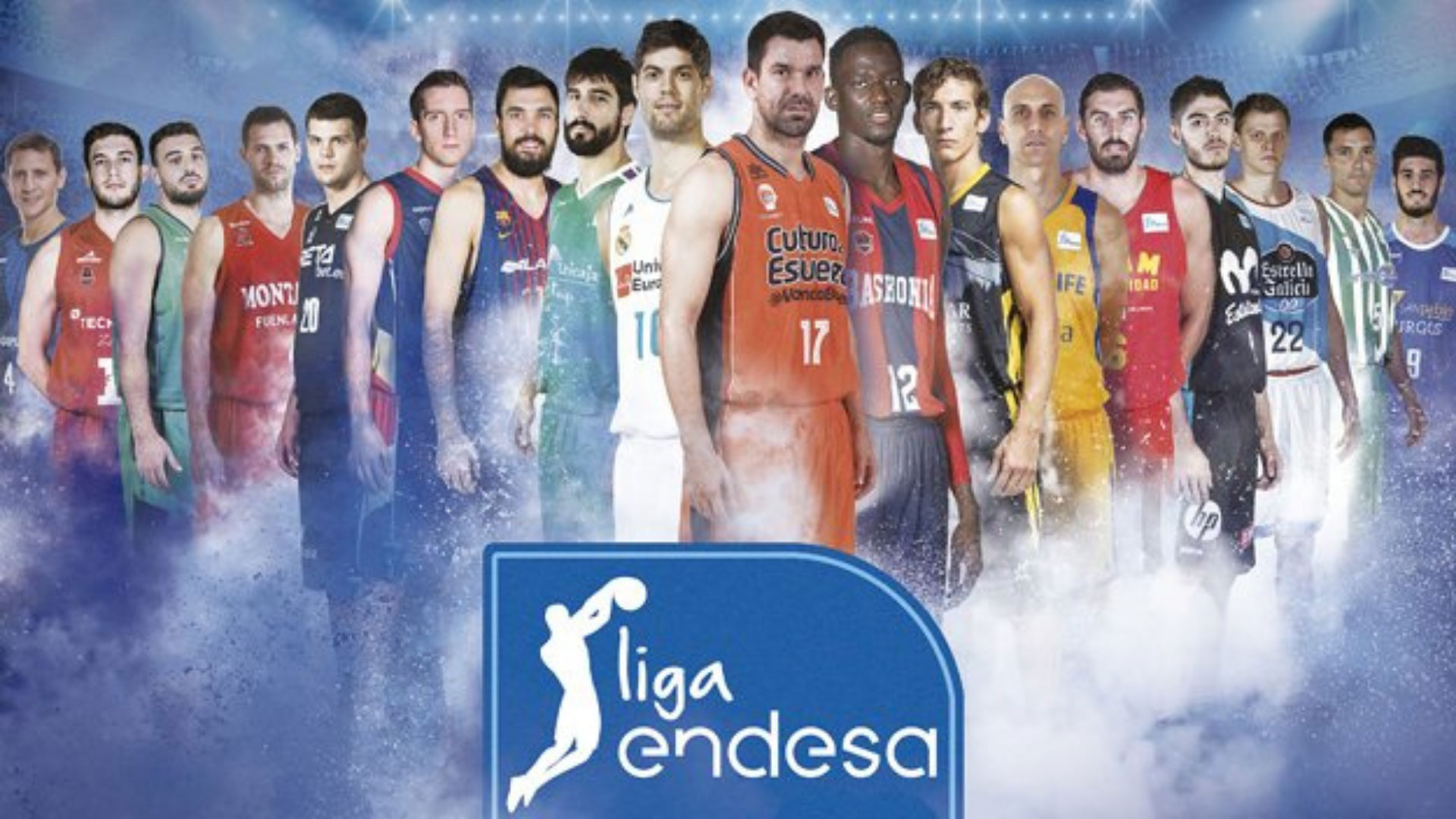 Liga ACB. Image by acb.com
The Spanish Liga Acb is considered the highest level competition in terms of domestic leagues. Both FC Barcelona and Real Madrid have budgets over $40 million USD. The salaries in the Acb are some of the highest, taking away the Euroleague teams.
Typically more than half of the acb teams are in one of the European competitions, with 4 teams in the Euroleague. Many teams have one or more former NBA players on their rosters.
Average import salaries in the Spanish basketball league are well into the 6 figure range with many players making $250k to 500k USD per season. The max salary for the years 2019 to 2021, would be Nikola Mirotic, former 1st round 23rd overall pick for the Houston Rockets, which is reportedly making roughly $4 million USD per year. You will find other players such as Sergio Llull, Walter Tavares and Corry Higgins making roughly $2 million USD per season. The 2020/21 Spanish League Acb includes 18 teams with top talent from all over the world.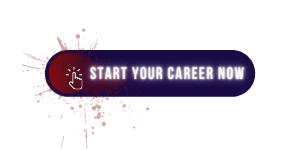 Turkey – Turkish Basketball Super League Salaries (BSL)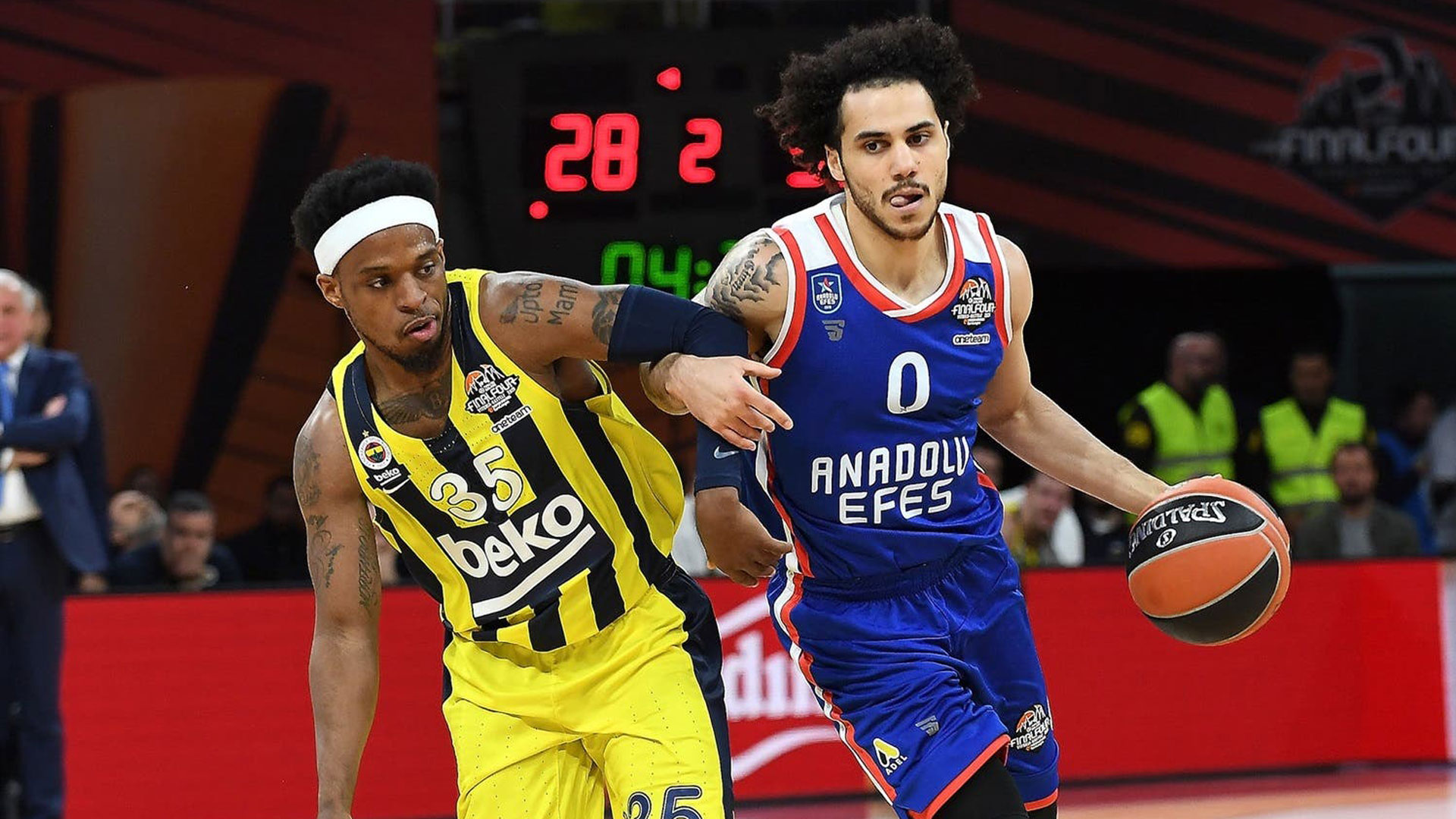 Shane Larkin. Image via Solobasket.com
The Turkish BSL is considered a European league, even though most of the country is geographically located in the Middle East. It also has some of the highest salaries and many teams in various European competitions, with two in the Euroleague as of 2020/21.
Team budgets for nearly half of the clubs are over $10 million USD. The 2020/21 Turkish Basketball Super League includes 16 teams.
Teams in the Turkish basketball league boast NBA talents such as Shane Larkin, former 1st round 18th overall pick. Currently playing for Anadolu Efes, Shane pulls in a whopping $3.7 million USD via sources.
Other players such as Nando De Colo and Jan Vesely, make a cool $2.4 million and 2.2 million USD respectively. Although they have some very attractive max salaries in the Turkish BSL, the average import player is making $250k-500k USD for the year.
Russia – Russian United League Basketball Salaries (VTB)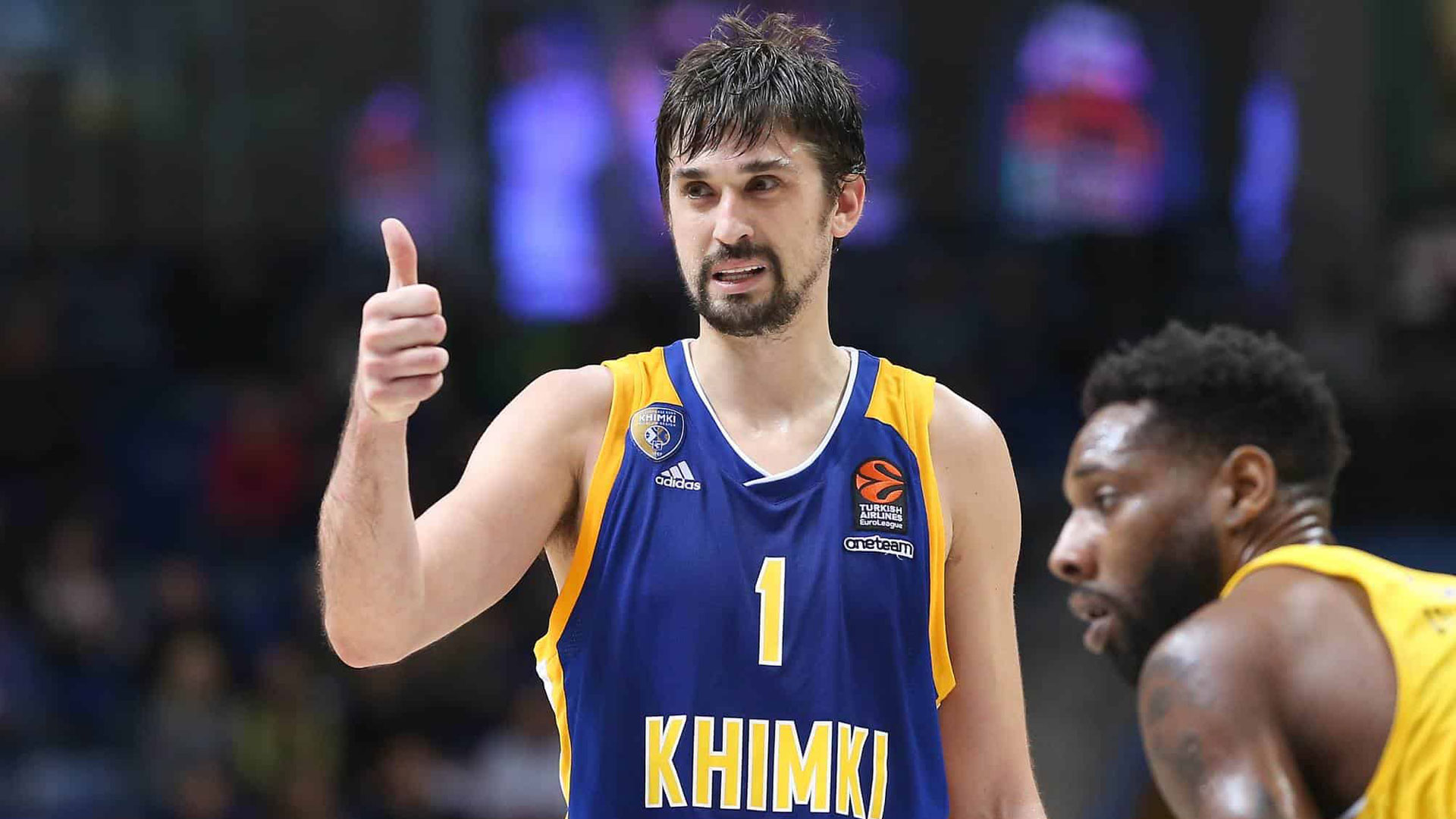 Alexey Shved. Image via Fullbasket.es
Some of the highest paid players are competing in the Russian VTB United League. Teams such as CSKA Moscow have $40+ million budgets with others around $30 million USD.
With those bank accounts, salaries are on par with the likes of many NBA players. Russian guard Alexey Shved, a player with 4 different NBA teams on his resume, pulled in a massive $4 million USD during the 2018/19 season.
For the 2020/21 season you will find scoring monsters such as Mike James, former Phoenix Sun and New Orleans Pelicans point god, which bankrolls $2.5 million USD for the year. His teammate Nikola Milutinov, former first round 26th overall for the San Antonio Spurs, is cashing in with Mike also earning $2.5 million USD for the season.
With 13 teams in the VTB, you'll see many elite players in the league making solid incomes.
Although the max salaries for Russian VTB United League teams are enticing the average salaries are very interesting as well with players making $200k-450k USD for the season. Now there's motivation to deal with a Siberian winter.
Italy – Italian Lega Basket Serie A Salaries (Serie A)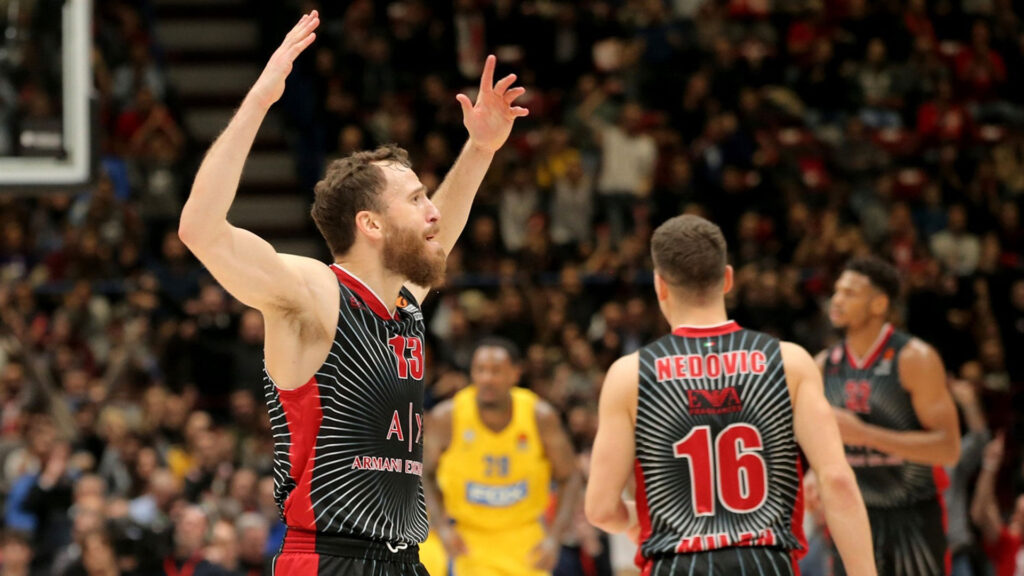 Sergio Rodriguez. Image via Euroleague Basketball
It's no surprise that Italy is in the top ranks of basketball overseas. With their elite players in the NBA and many Italian teams in European competitions, Italian clubs offer some very inviting salaries.
Players such as Sergio Rodriguez, 1st round 27th pick overall for the Phoenix Suns, makes roughly $2 million USD in 2020/21 playing for Olimpia Milano. He is the highest paid player in Italy for the season.
Average Italian Serie A salaries for imports can be found in the $180k-350k USD range. With 17 teams in the 2020/21 competition, Italy is definitely bringing in some top talent. Add some inexpensive wine and beaches on the Mediterranean Sea and you have a dream job for any player.
Germany – German Basketball Bundesliga Salaries (easycredit BBL)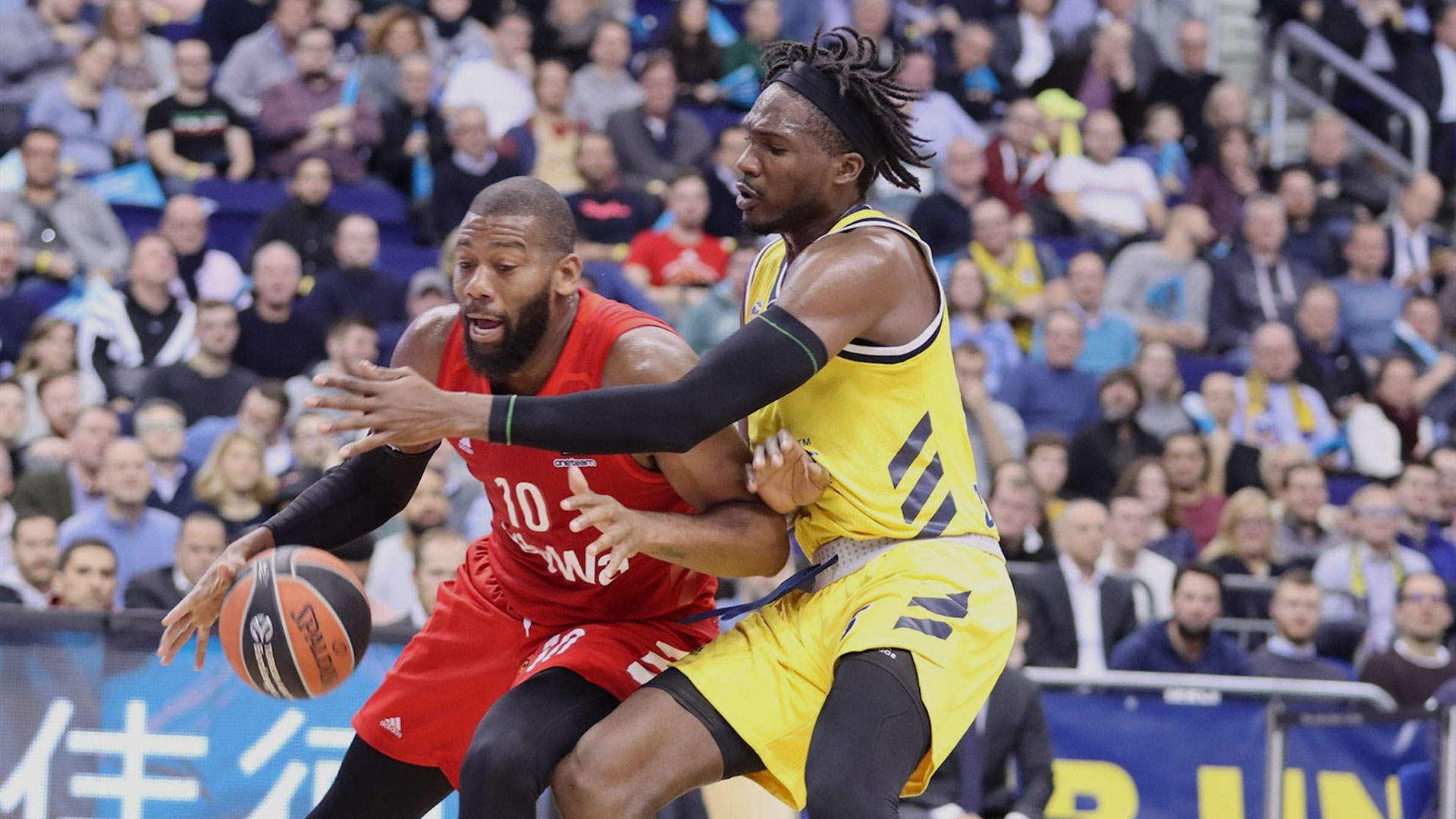 Greg Monroe. Image via Euroleague Basketball
With Germany being ranked as the 4th strongest economy in the world, it's clear why their basketball clubs pay their players well. The 2020/21 German easycredit BBL league has 18 teams with four of those teams pushing $10 million USD budgets, and the top budget, Bayern Munich, reaching $25 million USD.
The average salary an import player in the German BBL makes is between $100k-350k USD for the season. The top salary for the 2019/20 season was Greg Monroe, former 1st round 7th pick overall for the Detroit Pistons, which was earning nearly $1 million USD, adding all goal-related player bonuses to the final salary figure.
The German BBL is host to some top teams competing in multiple European competitions and the level shows in their domestic league. With that salary, you'll surely be enjoying your bratwurst. Just don't get carried away with Octoberfest as you still need to play games on the weekends.
Greece – Greek A1 Basketball League Salaries (Greek A1)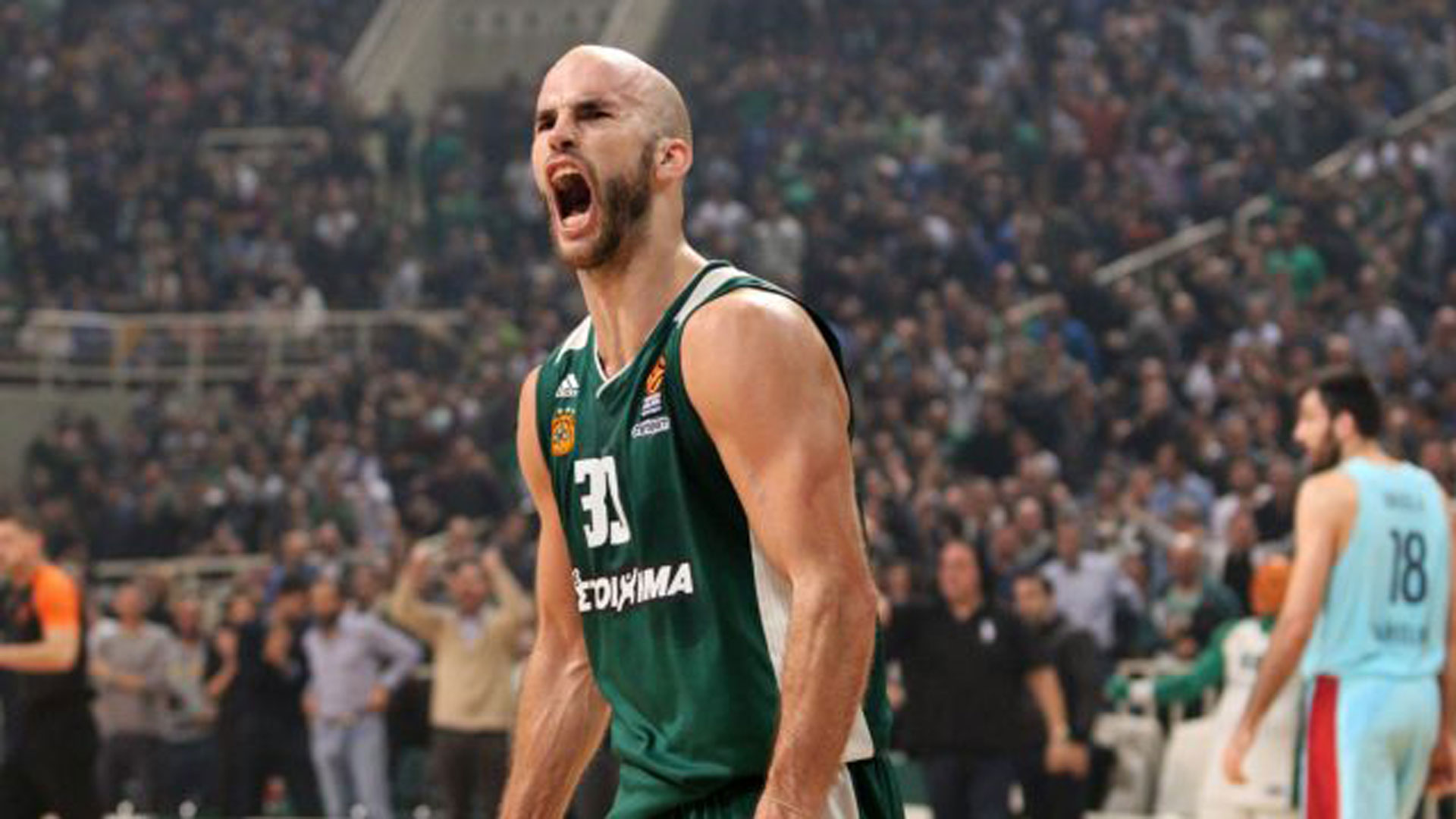 Nick Calathes. Image via Euroleague Basketball
Greece has had its issues with their economy which plays a major role in their basketball finances. Even though this can be considered a rough patch for Greek A1 basketball, they still have some of the highest paid players outside of the NBA.
The 2020/21 Greek A1 is host to 12 teams, not mentioning Olympiacos which has chosen to just participate in the Euroleague. With Olympiacos included, 3 teams have budgets over 10 million USD with the top two over $15 million USD.
Greek basketball average salaries are in the range of $60k-250k USD for import players while top players are well into the millions. Nick Calathes, 2nd round 45th overall pick for the Memphis Grizzlies, was making $2.55 million USD for the 2019/20 season.
Kostas Sloukas is bringing home $1.8 million USD for the 2020/21 season playing in his home country. Greek basketball seems it will always have its place in the top ranks. The fact that they have nearly 6,000 picturesque Mediterranean islands for you to go island hopping on your downtime should sweeten the deal.
Israel – Israeli Basketball Premier League Salaries (Winner League)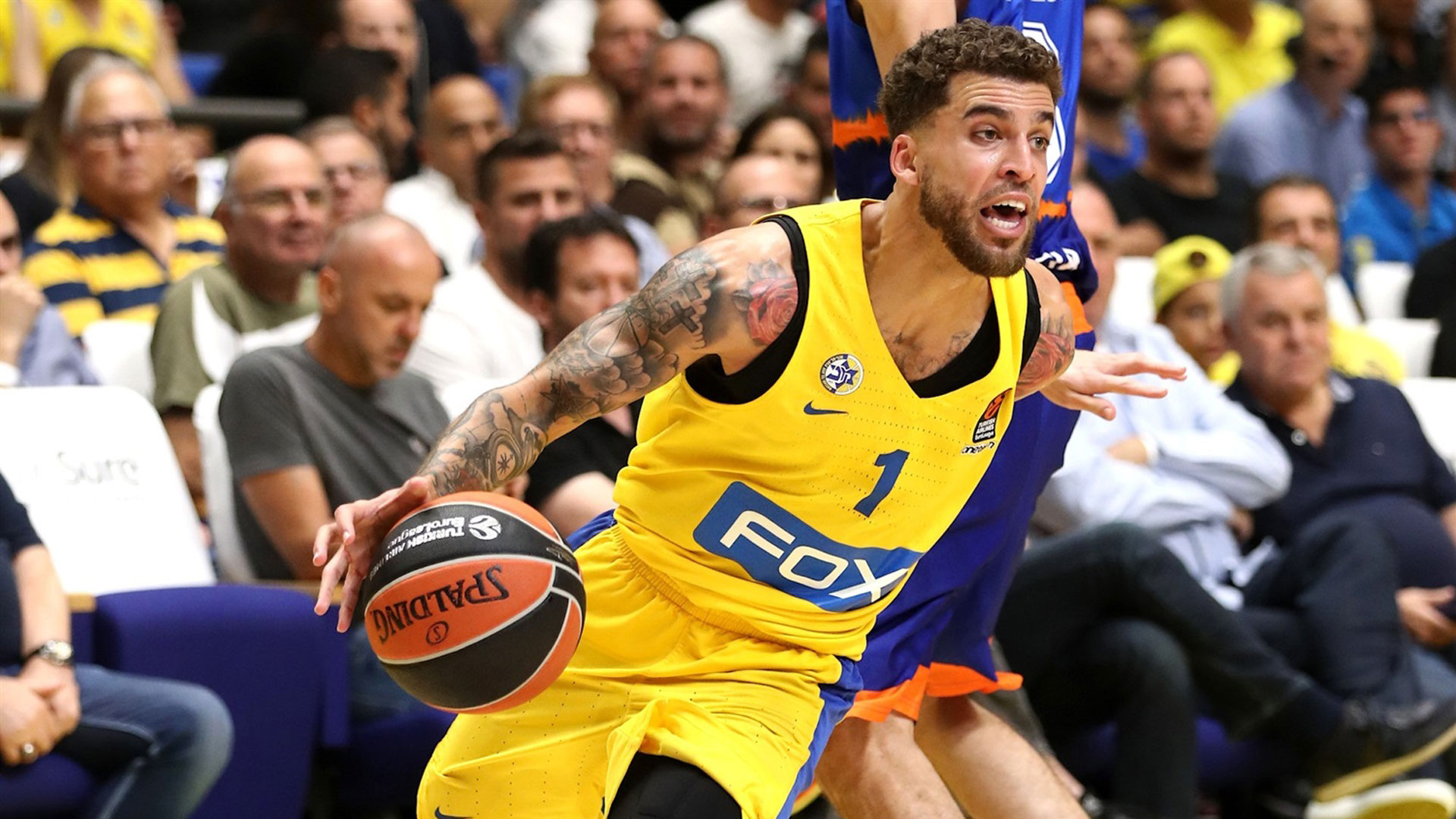 Scottie Wilbekin. Image via Euroleague Basketball
Infamous in Europe for their great results in European competitions the Israeli Basketball Premier League, also known as the Winner League, has its place in the elite ranks for European salaries.
Israeli basketball has been recognized as having some of the top talents in Europe. Host to 12 teams, the top teams in the Winner League play and excel in European competitions.
Maccabi Tel Aviv plays in the Euroleague with a budget of roughly $26.5 million USD as of 2019/20. Average salaries for import players can be found in the $80k-250k USD range with elite players such as Scottie Wilbekin earning a comfortable $1.7 million USD.
With only really one team able to pay that salary it is not the norm, but six-figure incomes are commonplace in the Israeli basketball league. The salary will surely get your interest but don't miss a chance to check out one of the oldest civilizations on the globe.
France – French Jeep Elite LNB Pro A Basketball Salaries (Pro A)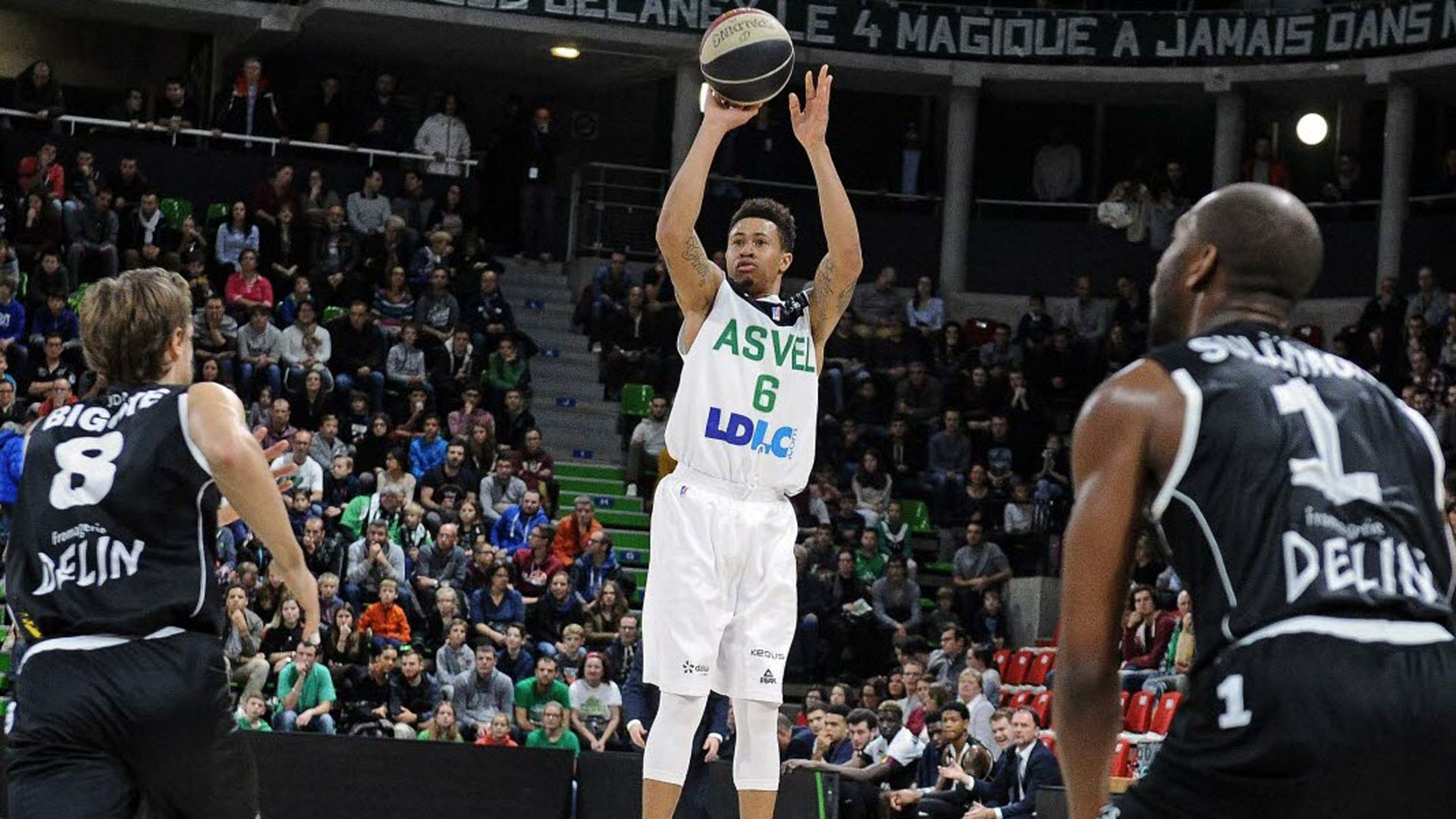 AJ Slaughter. Image via Joël PHILIPPON
Last on our list but certainly should not be considered least is the French Basketball LNB Pro A, or for short French Pro A. With only two teams in the $10 million USD budget ranks, it's clear why the LNB Pro A is towards the bottom of the list.
With that being said there are many benefits to the league as it is considered one of the most financially secure places to play basketball professionally overseas. It is one of the only countries to offer unemployment to players without a team. Imports included!
Contracts are also guaranteed by the French government. Possibly another reason only roughly 30% of the team's budget goes towards salaries when most other teams throughout Europe spend in the 50-65% range.
Needless to say players in the French basketball league Pro A make a nice salary for playing basketball. An average import player can make between $80k-200k USD for a season.
The highest-paid player in the French Pro A, A.J. Slaughter was making $300k USD for the 2018/19 season with Tony Parker's team ASVEL Villeurbanne. Considering that was guaranteed and the team took care of his expenses during his time in France, that brings the value even higher.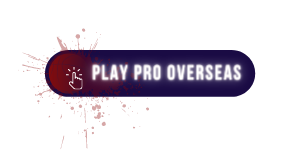 Australia – Australian National Basketball League Salaries (NBL)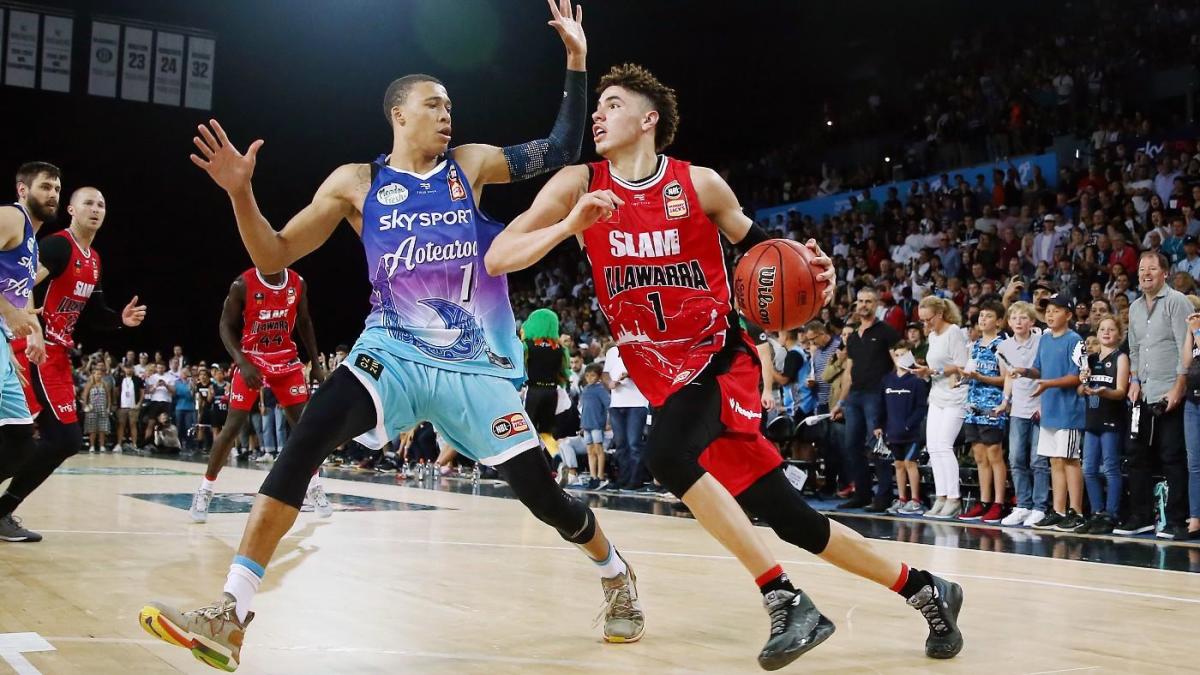 Lamelo Ball. Image via NBL Australia
Similar to most leagues outside the USA, team budgets and player salaries are not public information in the Australian NBL. The minimum salary for local players in Australia for the 2020/21 season is set at roughly $45,000 USD with an average NBL players salary being roughly $106,000 USD.
The Australian NBL Soft Salary Cap is set at roughly $1.03 million USD. This means that all players' salaries combined should add up to this amount. Teams will receive a tax for any values above the salary cap which will be shared among the other teams in the league.
Judging from the Salary Cap and various sources, you can expect the average salary of an import player in the Australian NBL to be between $120,000 to $250,000 USD.
One of the maximum salaries that have been speculated was that of Andrew Bogut which reportedly received a two-year $1 million AUD contract which equates to roughly $363k USD per season. He likely was paid more than what is reported.
There has also been reports about Bryce Cotton's salary being in the $440,000 US dollar, $600,000 AUD range, but since official figures are not known, they are just rumors.
How Much Was LaMelo Ball Making in the NBL?
LaMello Ball's salary in the Australian NBL was speculated to be $370,000 US dollars, $500,000 AUD net after getting incentives.
Since there is a Soft Salary Cap there are teams likely spending much more than the average on their imports or "marquee" players. So the actual max player salaries are likely much higher than what has been reported.
For the 2020-21 season there are 9 teams with one team, the New Zealand Breakers located in New Zealand. There is also an addition from Tasmania for the 2021-22 season.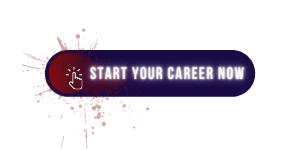 Asian Basketball League Salaries by Country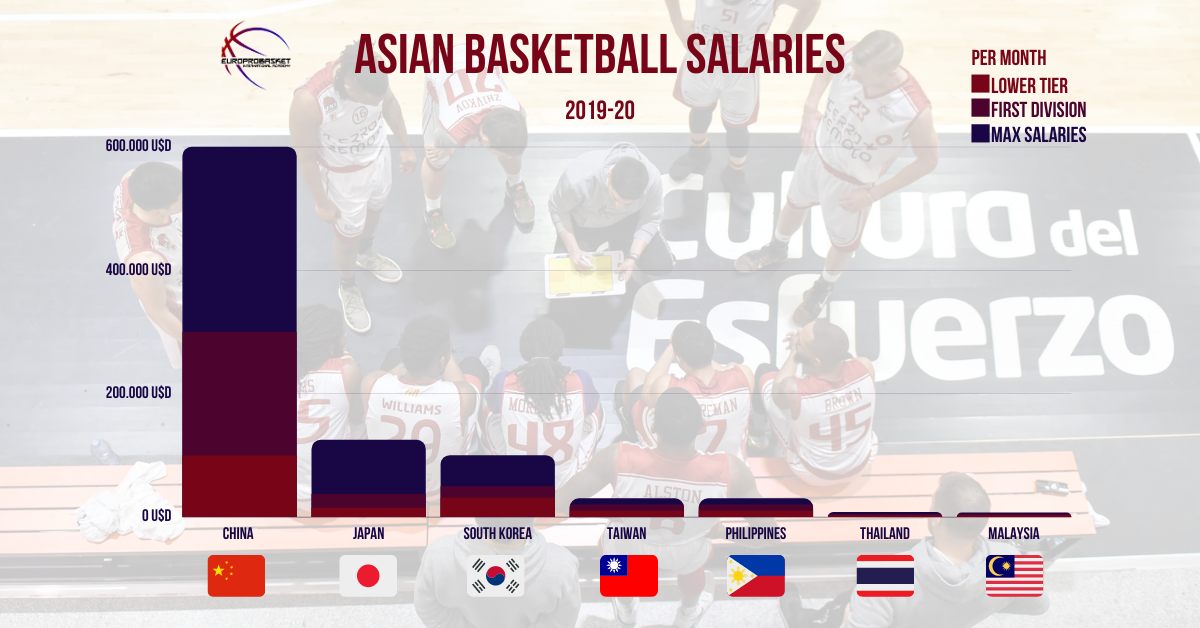 Graph by Europrobasket.com
China – Chinese Basketball Association Salaries (CBA)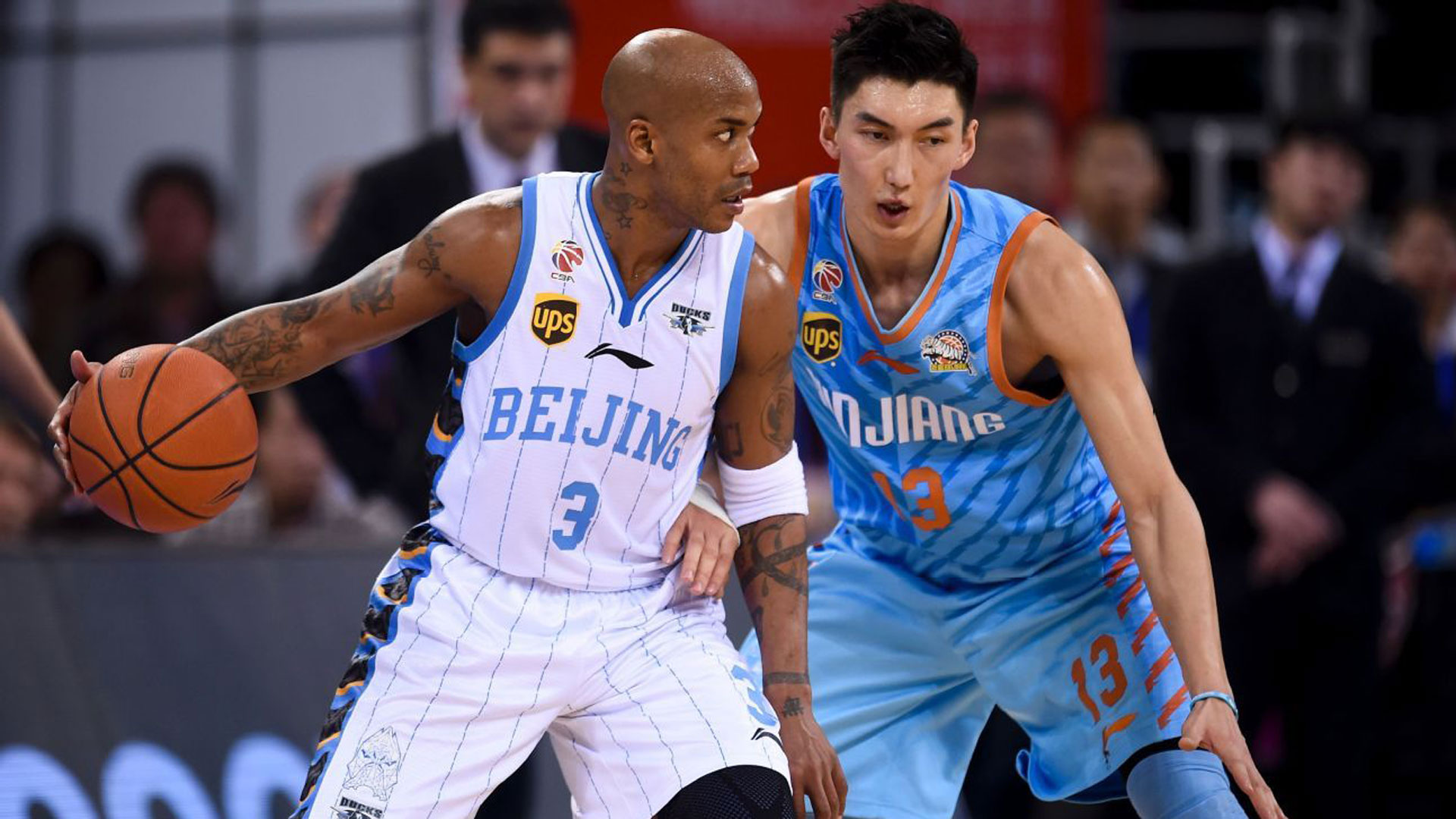 Stephon Marbury. Image via cba
Widely regarded as one of the highest paying leagues in the world, the Chinese Basketball Association or CBA is a magnet for elite talent. Players in the league have made small fortunes with 500+ million fans watching them.
Stephon Marbury, after six seasons, 3 titles and roughly $12 million USD, is a great example of success as an import player in China. With an NBA career winding down, Stephon decided to take his talents abroad to China.
He now has a statue in front of his former team's stadium and a shoe company, selling affordable basketball shoes to kids that cannot afford the name brand counterparts.
As per CBA regulations two import players are allowed on each team. The high salaries and short seasons create a hotbed for Veteran NBA Elite such as Tracy McGrady, Gilbert Arenas, Steve Francis and Metta World Peace.
Average salaries for an import player in the CBA are in the neighborhood of $1 million to $3 million USD. The highest-paid player to this date is reportedly Lance Stephenson which is said to rake in a staggering $4 million USD with the Chinese team Liaoning Flying Leopards.
With 19 teams in the Chinese Basketball League and an increasingly larger basketball following than any other country in the world, it is clear that Chinese basketball is a force to be reckoned with.
South Korea – Korean Basketball League Salaries (KBL)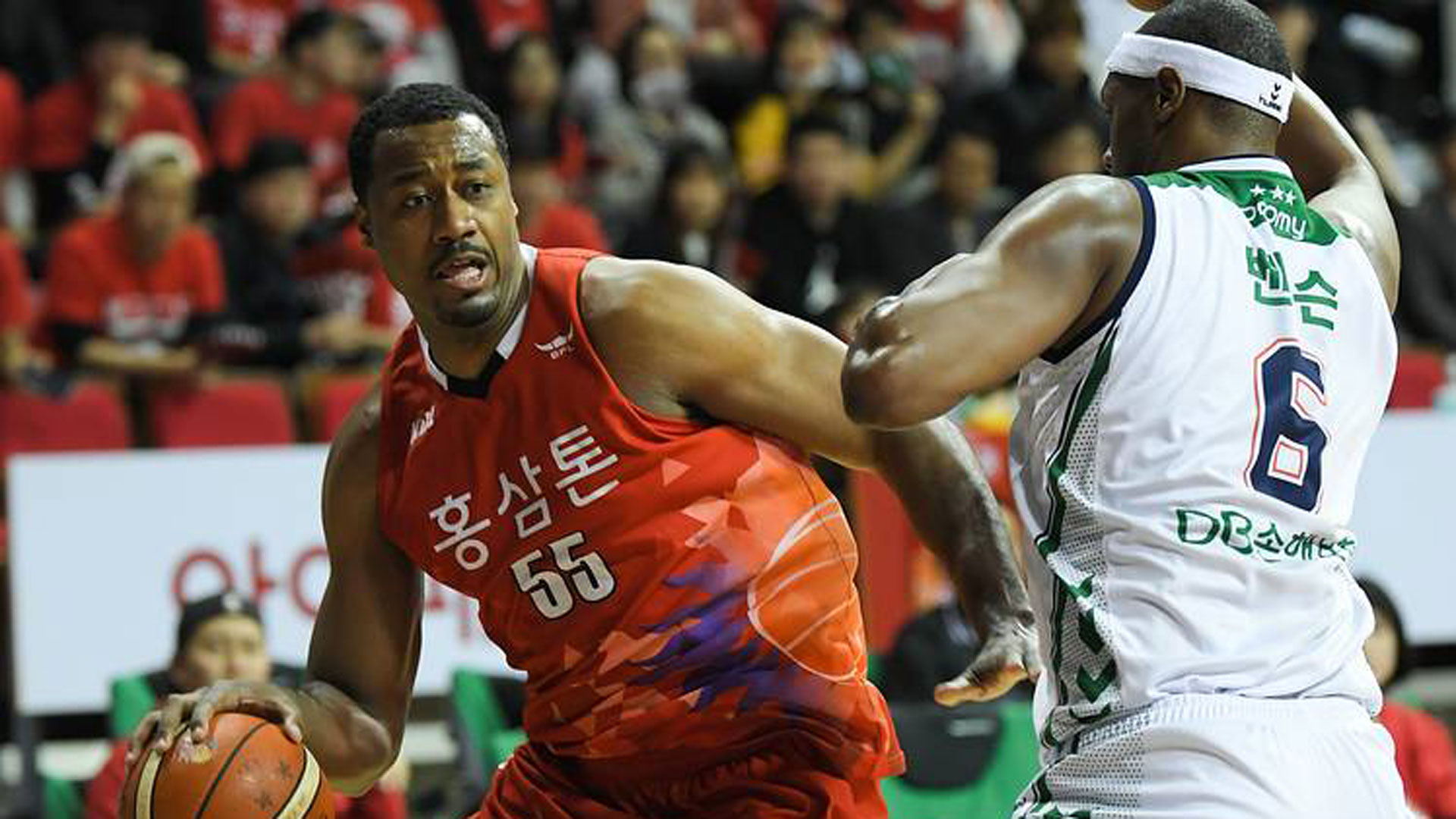 Image via Korean Basketball League
Rightly so, the Korean Basketball League or KBL is high in the ranks as one of the highest paying leagues in the world. The Korean League rules allow two import players per KBL team.
There is a $700k USD salary cap per team for two imports while the limit is $500k USD for teams with one. You can say the average salary for an import player in the Korean Basketball League is between $250k-400k USD with a max of $500k USD.
Those are official numbers. We've heard many rumors from numerous sources that players receive bonuses which can also reach into the six figures. That can put the max salary at over $800k USD per year.
Where do I sign up you ask?
Just know it is not like you just show up to a game, drop 30 and collect a paycheck. Teams in the KBL are known to practice 3-4 times per day. Better make sure you show up in shape if you are offered the opportunity to play in this league.
Japan – Japanese B League Salaries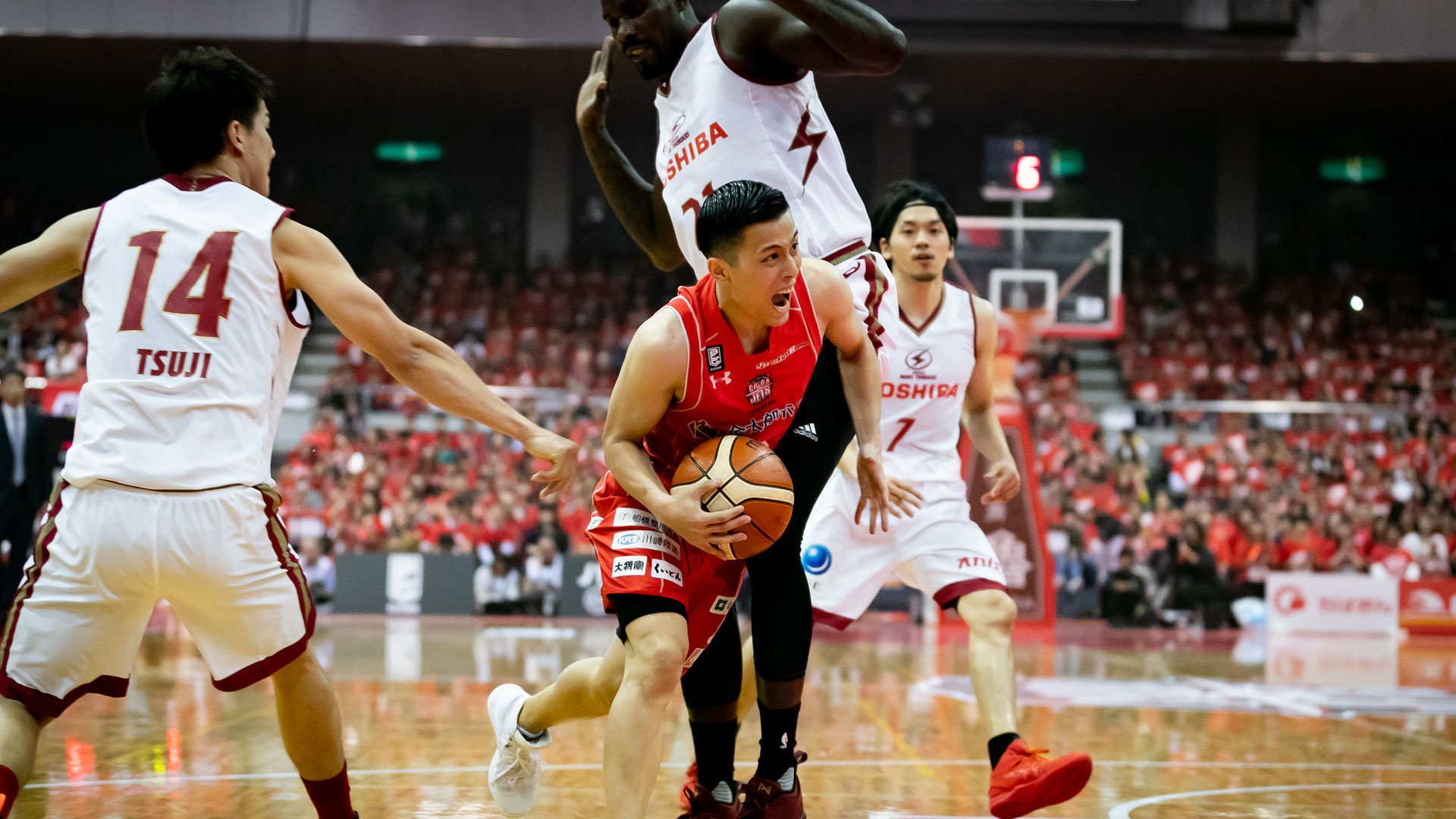 Image via B League
The Japan Professional Basketball League, or for short Japan B League has made big improvements to it's competition. A merger in 2016 between two Japanese leagues brought on by Fiba mandates, has turned the newer league into a profitable and growing business.
Which in turn improves the B League player's salaries. Local Japanese players saw an increase in their salaries to an average salary of $147k USD, with the players that compete in the Japanese National Team making on average $417k USD in the B League for the 2018/19 season.
Currently, the highest-paid Japanese player, Yuki Togash, is making just a hair under $1 million USD. This brings us to the import players which like most leagues have a different bracket. You can expect to see higher level import players in Japan making $1 million USD or more for a season.
An average import salary in the Japanese B1 would be more in the radius of $120k-300k USD per season. Living expenses are expensive in Japan, but players don't need to worry about that as teams usually cover those expenses.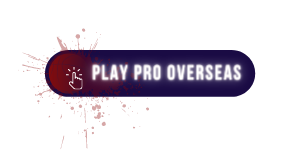 About The Data
And here you have it. A collection of overseas basketball salaries in each continent.
Note, that there is a little something to keep in mind when you study this data.
The overseas basketball salaries compiled in this article cover information from the 2018/19, 2019/20 and 2020/21 seasons to give a better understanding despite the changes due to covid-19.
The salaries also only take into account import players and the higher paid players in the various leagues and competitions. In each league mentioned starting salaries would be much lower as well as for teams with smaller budgets which are typically in the lower range of the rankings.
When the term "Overseas Basketball" is used, it is such a broad use of the phase as "Overseas" to an American player could mean anything outside of their country. To a European player it would signify playing on another continent. Here we use the term regarding the professional leagues outside of the USA.
Season Length for Overseas Teams
You should also take note that the length of a season depends on the league and country the competition is in. China has a short season with just 5 months so a player playing in that country is getting paid more for less practices and games than say a European league player which can be playing upto 9 months. Some leagues in Latin America and Asia are just a few months in length such as Puerto Rico's BSN, leagues in the Dominican Republic as well as the Philippines. That's one of the reasons why people talk about salaries in terms of months whereas in other countries they speak in terms of seasons.
Import Players vs Domestic Players
Unlike the NBA and G League, basketball leagues overseas have restrictions on the amount of import players allowed on each team. The import player definition varies depending on the league under discussion but it typically means a player with a passport outside of the country. An example is an American playing in China or Europe. Import players are typically paid more than domestic or local players, with the exception of the top handful domestic players for each league. Leagues that allow multiple import players, more than two, typically spread their salary budget out more evenly which result in a little lower salary. Leagues that only allow one or two import players per team will typically pay that player a higher salary.
How to Play Basketball Overseas?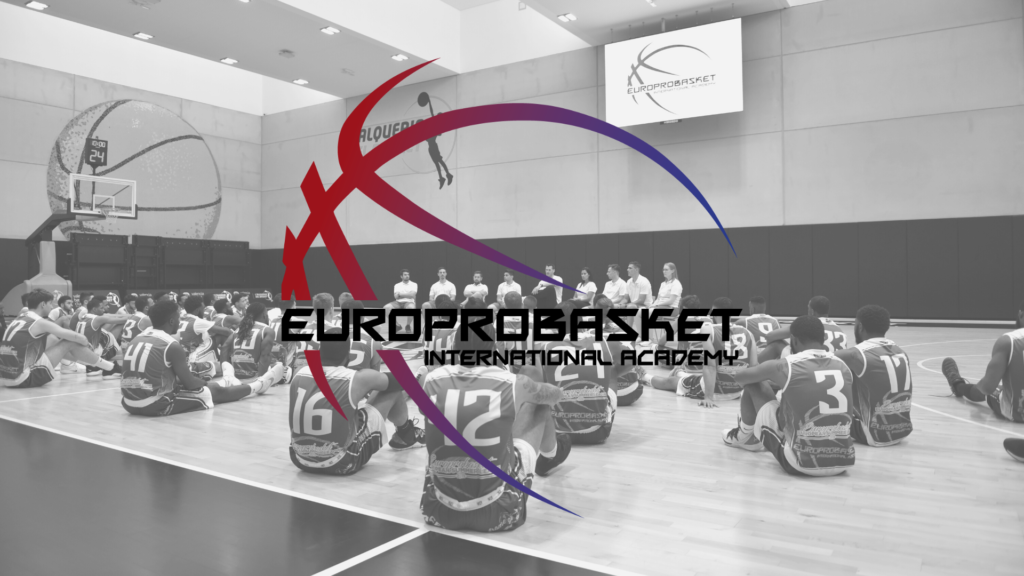 Image via Europrobasket
We're currently working on another article just on this subject. If you are currently struggling to get opportunities overseas take a look at our professional placement programs which have been very successful at helping players get their starts playing professionally in Europe, with hundreds of players placed on teams so far.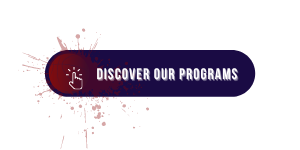 In the meantime, teams are looking for these things:
Experience (Professional or University)
Stats (Recent from competitive leagues)
Film (Two full games and a highlight, from this season or last, on youtube or other video platform online)
Resume, CV or Player Bio (With all of your information, stats and video links)
A special thanks to everyone who collaborated with us to compile all of this information. We'll keep updating it to make sure you all have the most accurate information to make the right decisions on your future.
Feel free to reach out if you have any questions or information you believe is helpful to add.
And if you like the article follow us on Instagram, Facebook, Twitter, or subscribe to us on Youtube to be updated on new content.
We'll make sure the articles and videos keep coming providing you the information you need to stay on top of your game, and by following us you'll be updated as soon as they drop.