When did you start playing basketball?
I started playing organized basketball when I was about 8 years old. But we had one of those little toy plastic hoops in my house growing up so I was probably shooting on that ever since I could walk and pick up a ball.
Who were your role models growing up? What kind of knowledge did they pass on to you to make you the player you are today?
My role models growing up were definitely my parents because they instilled in me a "never give up" type of attitude. Without learning this lesson early on I don't think I would be where I am today in regards to my professional career.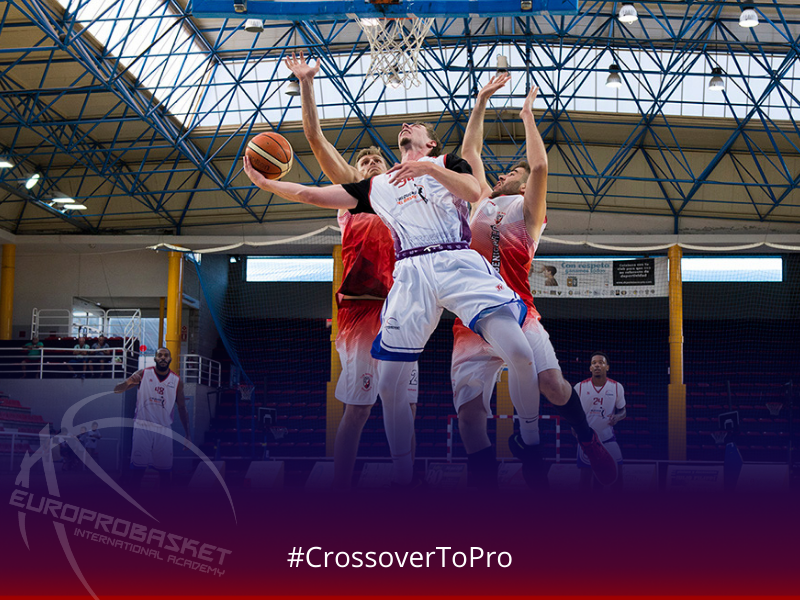 Where did you play college basketball? How was your experience in college?
I played college basketball at the University of Connecticut and I loved my college experience. I credit a lot of my growth as a person and as a player to attending that school. Playing against some of the best players in the country day in and day out in practice was huge for my development and it really helped me take my game to another level. Even today I still train every summer with a few of my old teammates.
Did you receive interest from agents after college? Did you attend any camps or showcases?
No, I didn't accumulate enough stats to really grab the attention of any agencies after I graduated. The only academy I attended was Europrobasket and that was after taking a year off from playing.
What made you decide to attend Europrobasket?
I was recommended Europrobasket through an agent, Kevin Tarca from Kreation Talent Agency, who is close friends with my basketball trainer. I figured he (Kevin) was the best person to talk to because of his familiarity with the market and his knowledge on what professional teams were looking for in a player. After talking with him about my situation he connected me with Brad and about a week later I was on a plane heading to Spain. We both agreed that Europrobasket was the best chance of achieving my goals.
How was your experience in the academy? Was it worth the investment?
My experience was great. The living arrangements where we stay are very close to the gym and the facilities themselves are impressive. It was run very professionally and you get to play a lot of basketball during your time there. It helped me start my professional career so I would say yes it was definitely worth the investment.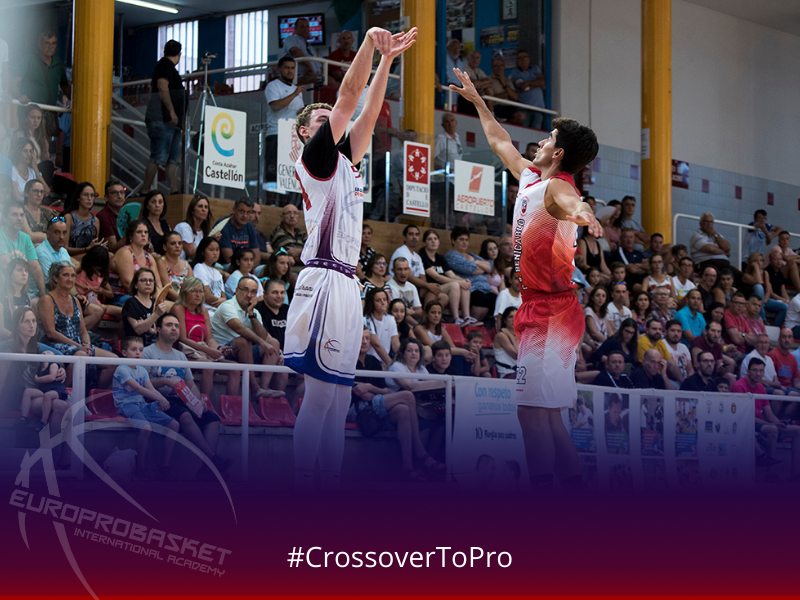 What was the process to receive your first opportunity to play in Portugal?
I arrived in Spain for the academy and a day later played in a game against a professional team. Brad sent that game film to teams all over Europe and a week later a team from Portugal offered me a contract. I spoke with the team manager of the club on the phone about the terms of the contract and a few days later I accepted. I then flew back home to the U.S. to pack the rest of my things and say goodbye to my family and after that I hopped on a flight to Portugal.
There are many different ways to receive a contract it seems. Sometimes it happens like how I received mine which was through sending out game film and receiving a call. Another way could be if a coach, GM, or agent comes to watch a game and you stand out to them. I think the most important thing is to always be ready because you never know who is watching. If you carry yourself in a professional way, the possibilities of when you can get signed are endless.
How was your first experience playing overseas? Was it what you expected?
I had a very good first experience playing overseas and the club that I played for took good care of me while I was there. I honestly didn't know what to expect because I've heard many different things about overseas basketball, ranging from not being paid on time or the language barrier being difficult to overcome. However, with my situation I didn't have any of those issues.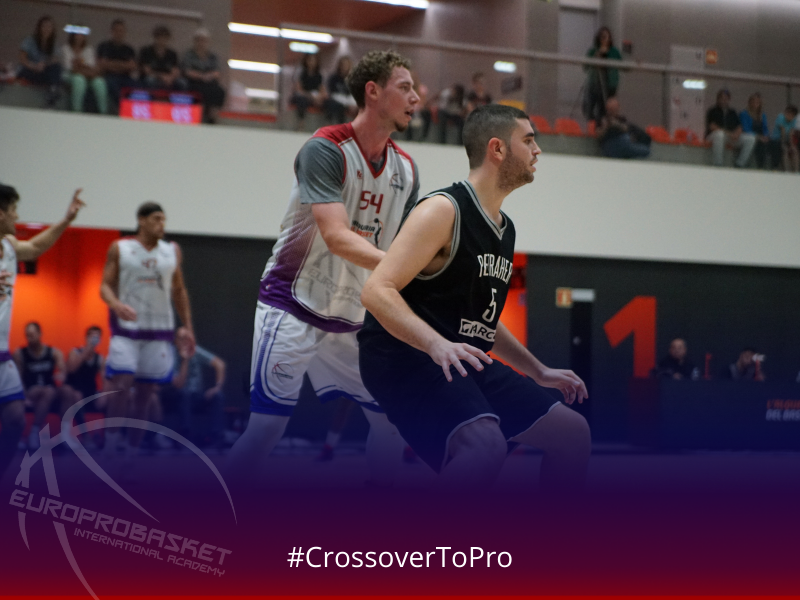 What adjustments did you have to make to live abroad?
At times it was tough being away from home. When you are overseas you are typically by yourself and that can be a difficult transition. Another adjustment would be the language differences. Finding your way around when all the signs are in Portuguese or asking for directions can be challenging. But any adjustments I had to make were eased by my teammates and club. They really helped me a lot and made me feel welcome.
What was the competition like in Portugal? What level/experience do the import players have?
The competition was pretty good in Portugal. The playing style was different then back home so it took some time to adjust to that. The imports in my league were also very talented players and played in college at one point. A lot of them were like me in the sense that they were there to prove themselves for the first time overseas, so every game was a battle.
Have you started learning Portuguese?
I have a little bit, I can't speak it very well but I'm fairly good at understanding it. I always keep a Portuguese dictionary in my bag just in case.
What is Portugal like?
Portugal is a beautiful country. I've been lucky enough to play on teams that are located near the coast so I get to live near some really nice beaches. The people are also very friendly and welcoming to foreigners. I felt comfortable and welcomed from the beginning.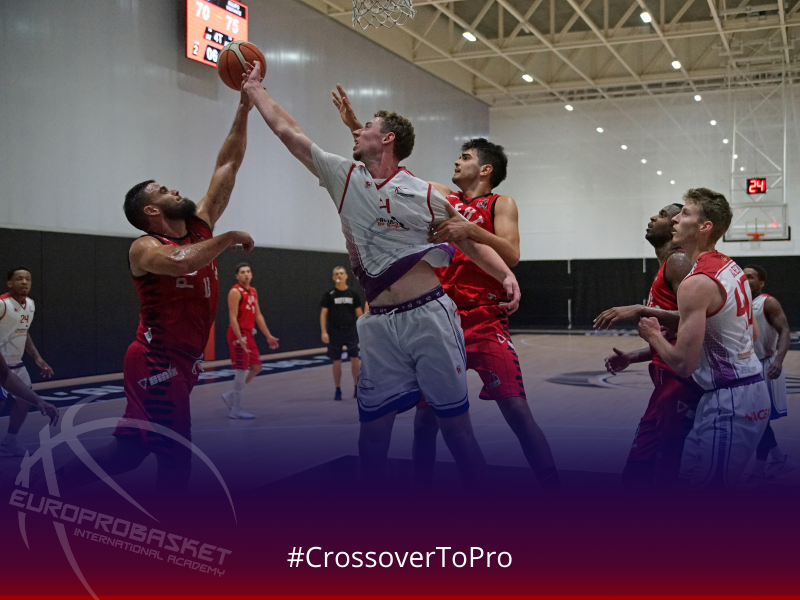 Covid-19 has stopped nearly everything. How did you continue your training and what have you done to prepare yourself for this season?
When I got home initially I found it difficult to workout with just stuff I had at home, so I went online and bought some exercise bands. I constantly was going on runs and doing cross fit training and bodyweight exercises, but eventually I started working out with one of my friends at his home gym. Our daily routine was normally to lift weights in the morning, then hit the track for some cardio, then end the day by going to shoot either in the driveway or at a gym my trainer made available. To prepare for the season we did this same routine every day for about 2 months and that really got me back to exactly the shape and form that I needed to be ready for this year.
Europrobasket had an offer for you to play in Lithuania this season. What made you decide to stay in Portugal?
While I appreciated the offer from Lithuania, I couldn't pass up on the opportunity to play in the top division in Portugal. A lot of extremely talented players from the United States play in this league and I have been waiting for this kind of chance for a long time.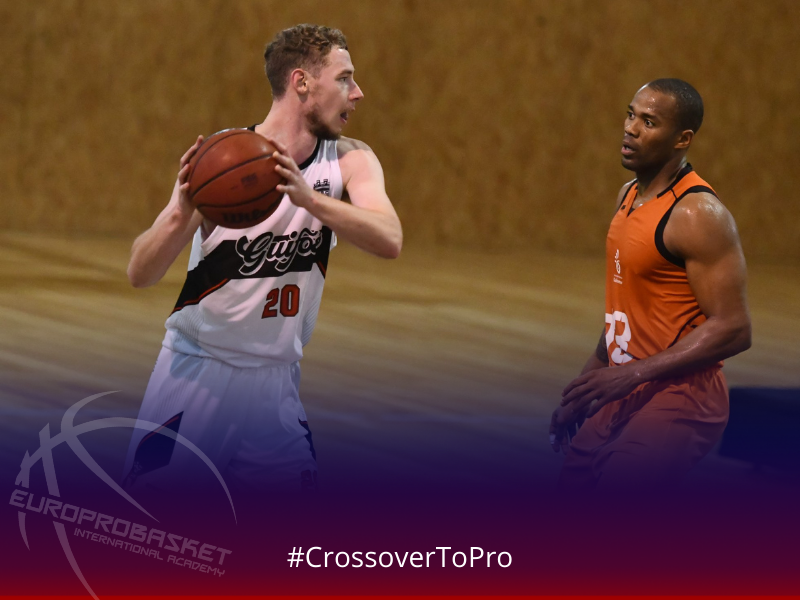 What advice would you give to players interested in playing overseas?
I would tell them to work as hard as they can and not to give up on yourself. A lot of people can doubt you and tell you that you can't do something, but right on the other side of that could be a blessing. So just keep grinding and stay the course.
Would you recommend Europrobasket to players interested in getting started overseas?
I would highly recommend Europrobasket. It helped me immensely and I wouldn't be where I am now if it weren't for this academy helping me get my first contract. Brad is a great guy and he'll help you in any way he can.
#OverseasBasketball #CrossoverToPro #EuroProBasket #Portugal