125 Countries – Every Continent – Worldwide
Basketball returns to Spain and the World is watching. Virtually every competition has been cancelled due to the global pandemic and basketball has been nowhere to be seen, until today. Every single continent on the planet is tuning into the one of the highest competitions basketball has to offer. The Spanish Liga Endesa ACB in collaboration with Valencia Basket and L'Alqueria del Basket, offer fans a return to basketball with a live broadcast to 125 countries showing the acb final tournament.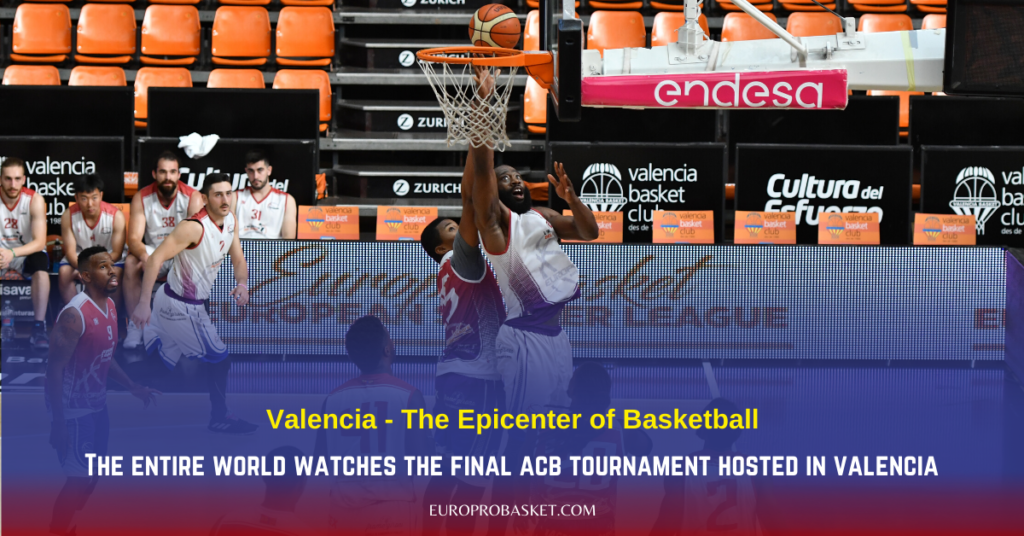 12 Teams – 14 Days – 33 Games – 1 Champion
The 12 highest ranked teams from the regular competition were selected to compete in the tournament located in the 13 court facility, L'Alqueria del Basket, which is located next door to the main arena of Valencia Basket, La Fonteta.  12 teams: Valencia Basket, FC Barcelona, Real Madrid, Casademint Zaragoza, Iberostar Tenerife, RETAbet Bilbao, MoraBanc Andorra, KIROLBET Baskonia, Unicaja, Joventut Badalona, San Pablo Burgos and Herbalife Gran Canaria will be competing for the championship in a two week, 33 game final tournament. The competition starts the 17th of June and ends the 30th.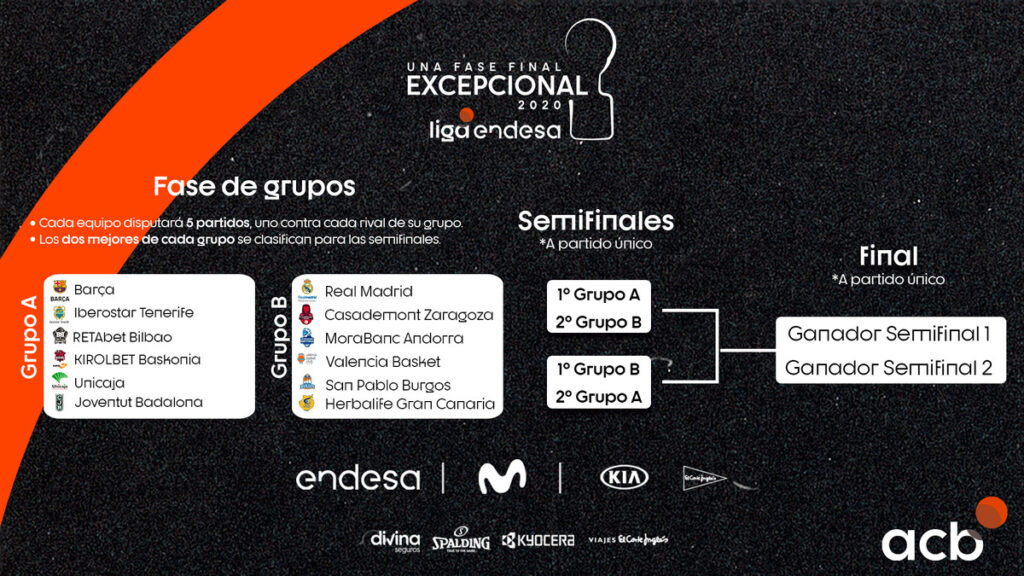 Where can I watch the acb final tournament?
The largest providers from all the continents will offer the opportunity to experience the competition. For viewers based in North America you can find the games from the most popular providers (DirecTV, NCTC, Verizon, ATT) using your SmartTV or Playstation. The games will be streamed for 8 hours everyday so Americans won't miss any of the action.
For more information check acb.com