Welcome to EuroProBasket and L'Alqueria del Basket, the safest basketball training experience available.
L'Alqueria del Basket was home to the first high competition sanitary bubble in the world made by the Liga Endesa ACB and located in these exact same facilities. There has also been numerous other bubble format tournaments in the facilities this past year such as the Eurocup Women's competition.
For our program we will be administering safety protocols that mimic this sanitary bubble format.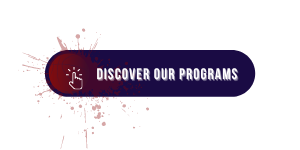 EuroProBasket Sanitary Bubble
The safety of our players and staff is our highest priority. As you will see in the video provided we take all of the necessary precautions to protect them throughout the course of the program.
Upon entry to the L'Alqueria del Basket facilities, players and staff will pass through a thermal imaging system which checks their body temperature.
Each player has their own numbered mask and towel. This will be used by them the entire time they are in the facilities and in the weight training sessions.
Every square centimeter of air in the facility is cleaned and recycled within 16 hours. The central air is left running throughout the entire day.
Material such as balls, cones and weight training equipment is sanitized after each training session.
An O3 Ozone sanitation machine is placed both in the weight room and material room to disinfect all the equipment overnight.
Throughout the facilities there is information posted about the safety protocol. This safety protocol is strictly enforced by our staff.
Covid-19 Antigen Testing
Players and staff will receive an antigen test at the beginning of each program as well as with any new incorporation of players and or staff. This results in the previous groups of players and staff being tested as well as new incoming groups and individuals.
These tests are administered by the medical team which is located in the facilities throughout the year.
We feel confident that EuroProBasket is the safest program available for basketball training. If your goal is to play basketball at the highest level, you need to train at the highest level. Doing so with professionals and in the safest environment is our guarantee.