Overseas Basketball Combines in the USA
If you're an aspiring professional basketball player you have probably either been to or heard of an overseas basketball combine or showcase taking place in the USA. You may have also heard of an overseas basketball tour or basketball academy that takes place, well, overseas. What is the difference between one done in the USA and one done overseas? Which one is a good investment to get your career started? In this article we are going to go over the pros and cons of each.
What European coaches and teams really look for when scouting players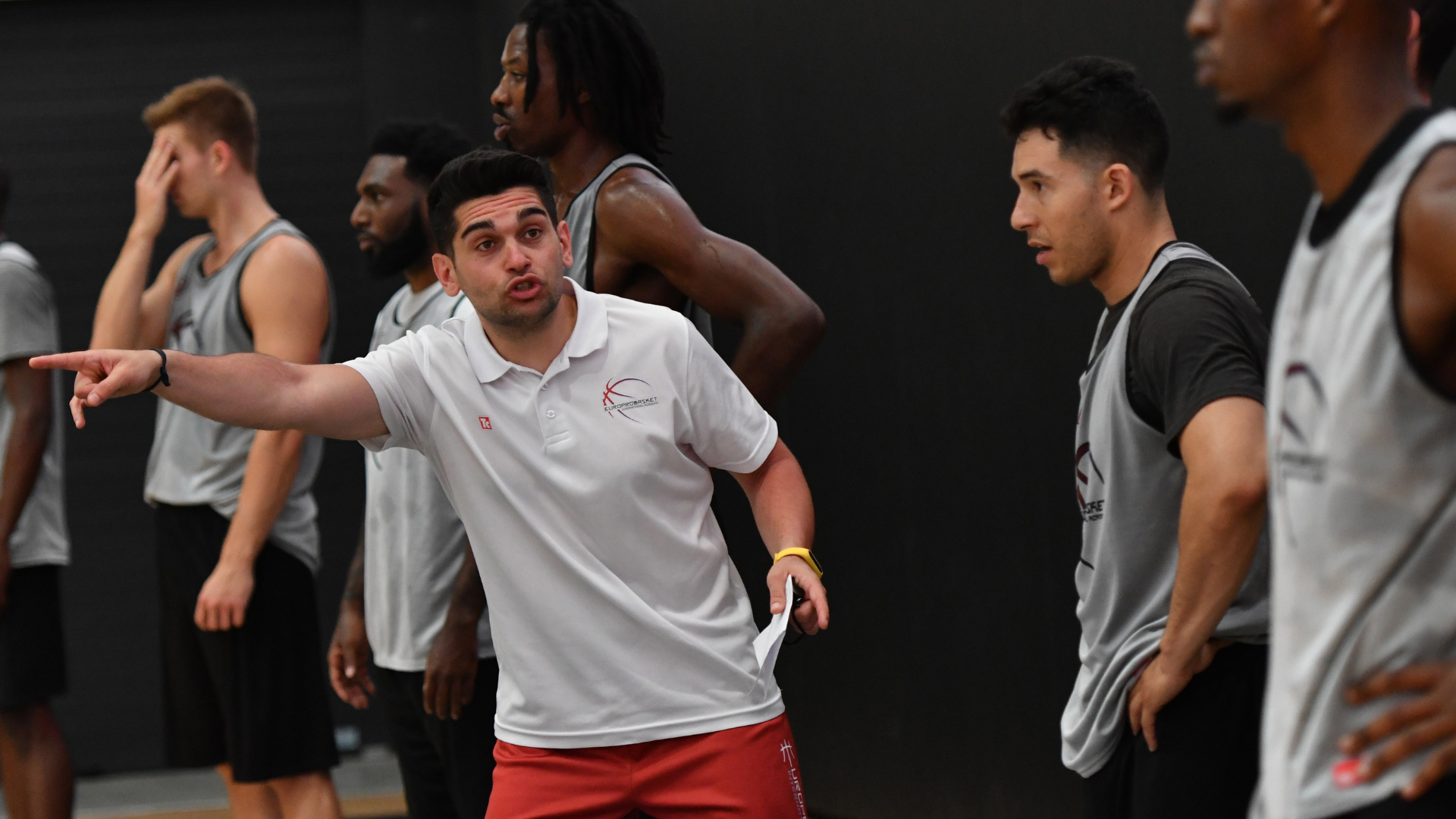 First let's clarify what teams look for when they sign import players. Take into account that there are tens or hundreds of applications for one position. Yours really needs to stand out to get their interest!
Experience – The better or higher the level of experience you have the better opportunities you will have signing overseas. Teams overseas know how the system works in the USA. NCAA DI is the top. NCAA DII is next. NCAA DIII and NAIA comes last. Try to get as high as you can and your chances overseas will multiply.
Stats – Numbers don't lie. Get your stats up to show you contribute to the team. All American, All-Conference, points, rebounds, high shooting percentages…you're going to need those to get interest overseas.
Game Film – Not just 24 hour fitness open gym film. Individual workout clips won't cut it either. You need the highest level possible to get an overseas team's interest. University game film is the best option. Obviously pro game film works as well, depending on the league and where you are trying to sign next. Combine film with a bunch of guys that get together to play rat ball…we'll get more into that below.
Does the game film from a basketball combine in the USA help?
If that is the only film you have, NO. It will not get you signed with a team overseas. Teams overseas do not give any value to a group of players that have never played together before playing in an open gym format. Coaches, teams, managers, scouts overseas need to see organized basketball. They want to see team basketball. That is how they play on professional teams.
It is impossible to evaluate a player when there is no team organization or leadership. No coaching or organization of offensive sets or defensive principles.
You need two high quality competition game videos or more from this past season. Not two seasons ago or longer. They want recent game film. A player can change a lot in a year, for better or worse.
Positives about combine film is that you can make a highlight with it which can be helpful. Professionals overseas can tell if the competition you are playing against is not high level so not a huge amount of value is given to it. You will also be able to show that you are uninjured and playing in good form.
Live Streams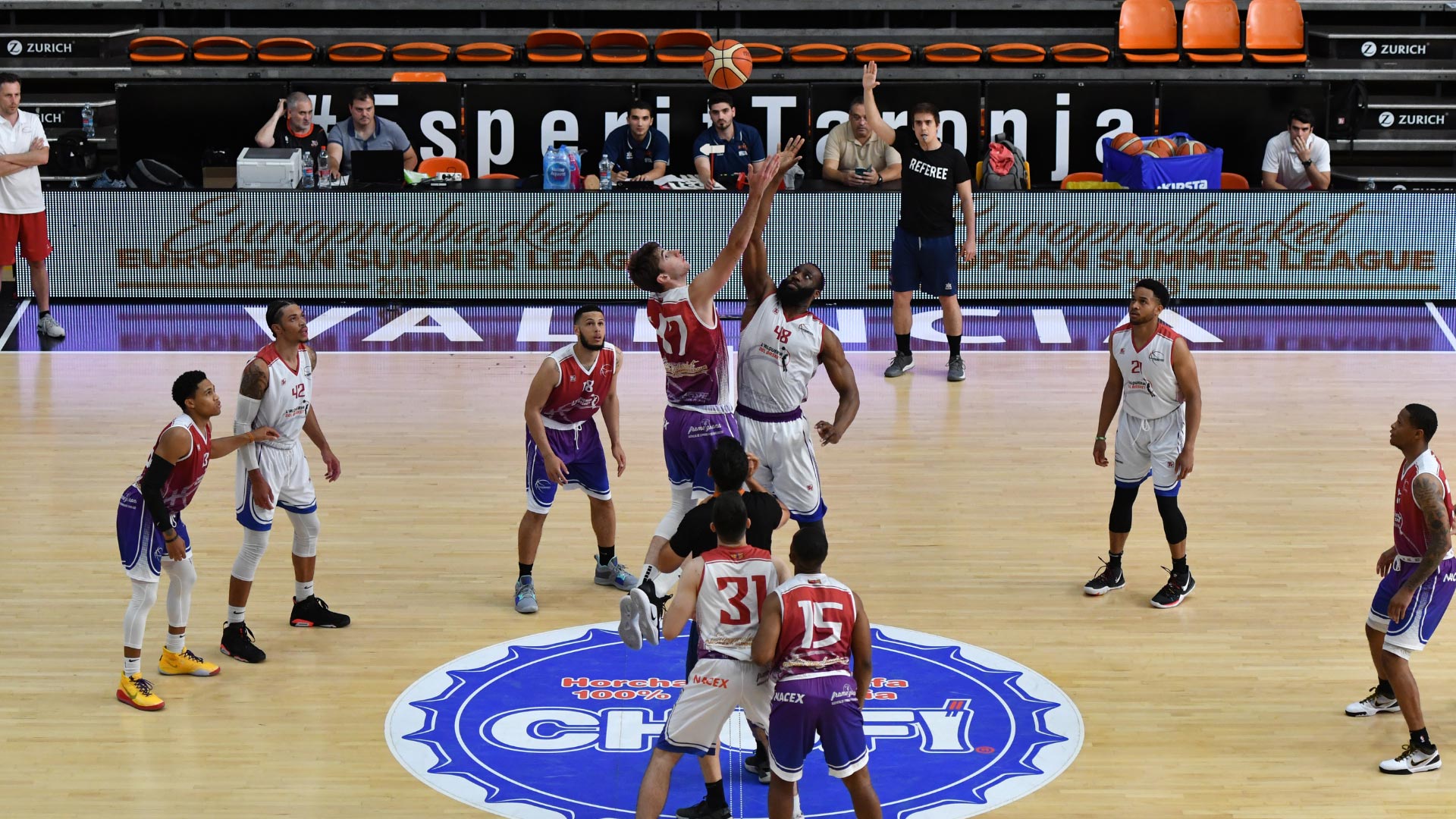 Most combines in the USA claim teams in Europe are watching their live streams
The answer to that depends on the time the combine is taking place, the reputation the combine has worldwide, the level of players in camp and the organization of the camp. Scouts do not take time out of their day to watch a bunch of players play open gym. If there is no structure, most combine/showcase events don't have the time to set an organized structure, decision makers overseas are not going to watch the live stream. Make sure there is hard proof of that live stream to teams before you take the decision to attend the combine.
If it is a newer combine and they are promising 20-30 pro teams are watching you during the event, most likely they are exaggerating or just flat out lying to you. Just the time difference alone will make it impossible for most people overseas to watch a live stream. Europe is at best 6-9 hours ahead of USA time zones. Many times of the year, and depending on the location in Europe, there is an even greater time difference. Don't expect a GM to stay up at 2-3am in the morning, with their busy schedule, to watch a game of open gym. Even in the morning's or early afternoons, overseas contacts are busy with their own jobs and family life.
Decision makers overseas want to see competitive and organized games. NCAA D1 is what they know best and so that is typically what they want to see. Synergy is a powerful application that gives them access to whatever college film they want.
If I don't have game film what can I do to get a team overseas?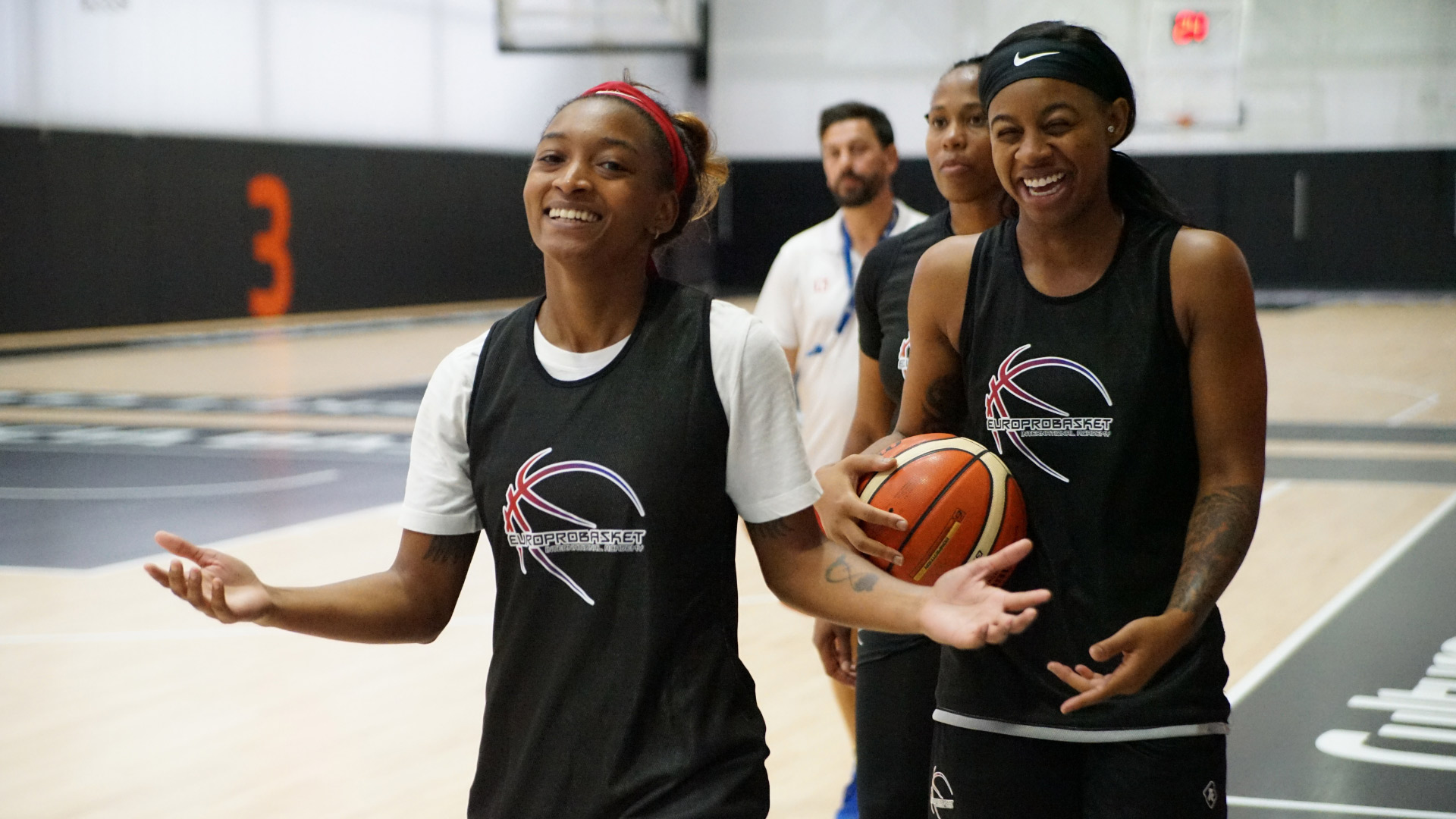 You have just a few options:
Play college/university at the highest level possible.
Join an organized semi-pro team.
Come overseas to a camp, academy or tour.
Don't just go on any tour, attend any camp or sign up for any academy. DO YOUR RESEARCH! More info on that below.
Are there Overseas Basketball Combines in Europe?
The typical NBA/NFL combine setup is not used in Europe. It is mostly an American style of showcasing players. And it is based on individual, physical attributes, not team. European basketball is all about team play. Physical attributes are important but only in a team setting. So the combine setup is not seen here, as of yet. Many teams do however test players, in an NBA type combine setup, once they have signed and arrived.
Teams in Europe may be interested in the opinion of a respected agent, agency or coach in a combine. So there is a possibility to meet someone in a combine, showcase or exposure camp that can help you. Possibly not the one organizing the event, but someone attending the event.
I went to a combine and scored 20+ points per game and still didn't get signed, why?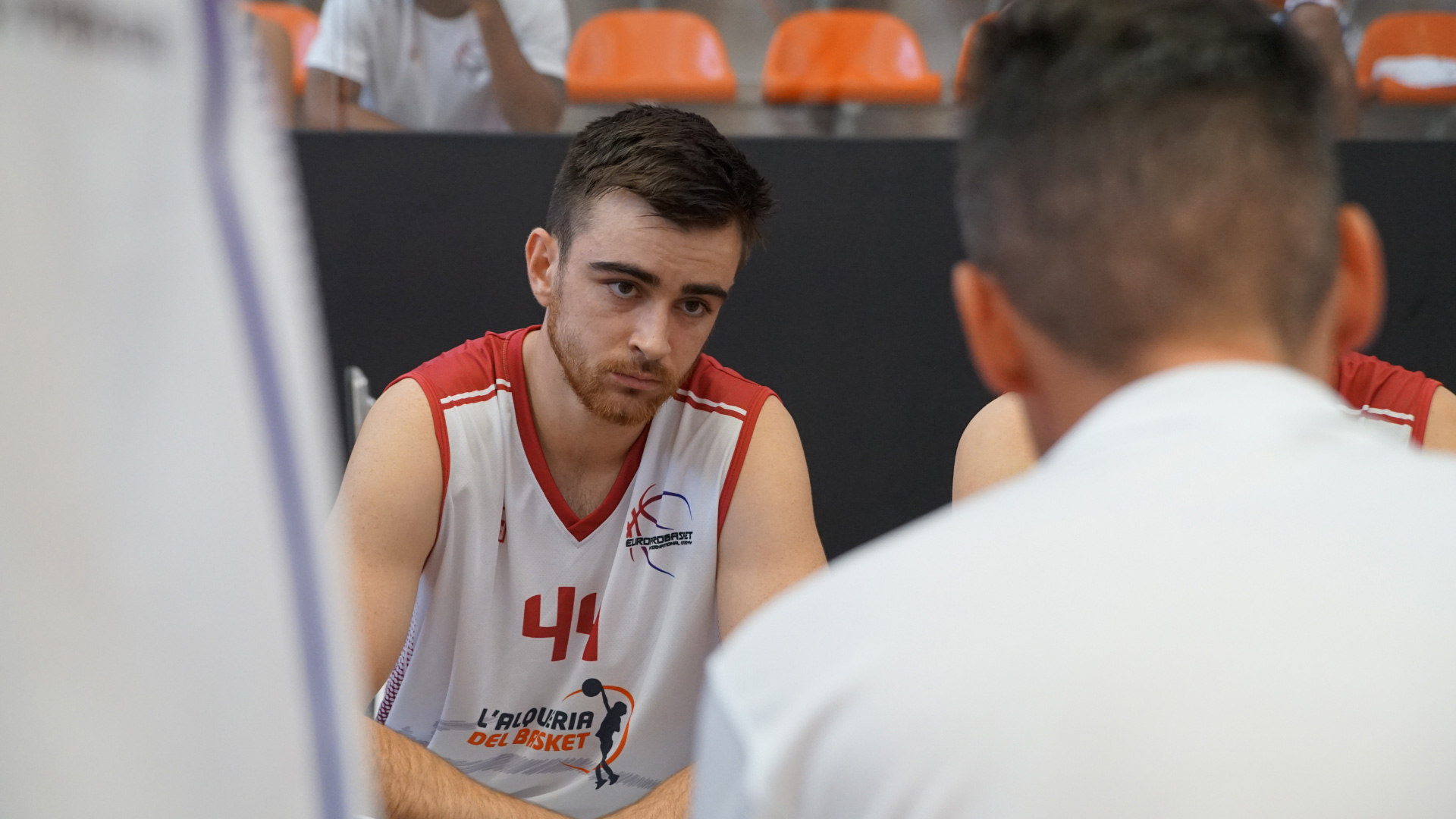 The style of basketball in showcases and combines does not translate to basketball overseas. Take European basketball for example. It is a very team oriented style of basketball. You'll see 8-10 passes before a shot. Teams run systems on offense and play organized defense on the other end of the court.
European teams evaluate players that play offense and defense. Timing on help defense is crucial to evaluate if a player knows how to defend. Staying in front of your man is one thing. Knowing when and where to help is another. Putting pressure on the ball and denying passes is another.
If just one player on a team is out of sync it can destroy the defensive effectiveness of the entire team. Most of the time there is more than just one player out of sync in a showcase or overseas basketball combine. Many times players are not in game shape and able to defend for 20+ minutes. Not to mention there are usually players that don't understand where and when they need to help on defense.
If you don't have high level collegiate experience, you will most likely not be signing with a team overseas strictly from a combine or showcase in the USA. Players that sign with teams in respectable basketball leagues have previous experience playing a high level of collegiate basketball. Do not think that you can skip 4 years of high level competitive basketball, stats, game film, consistent high level coaching, higher basketball education, physical and mental maturity…pay $200-$300 dollars to attend a combine, drop buckets for two games, and sign with a pro team overseas. It just does not happen.
Coaches and sports directors are risking their jobs when they sign players that do not win games for them. All it takes is a few losses for that coach or GM to get fired. Do you think they are going to risk that on a player with no experience?
Do your research!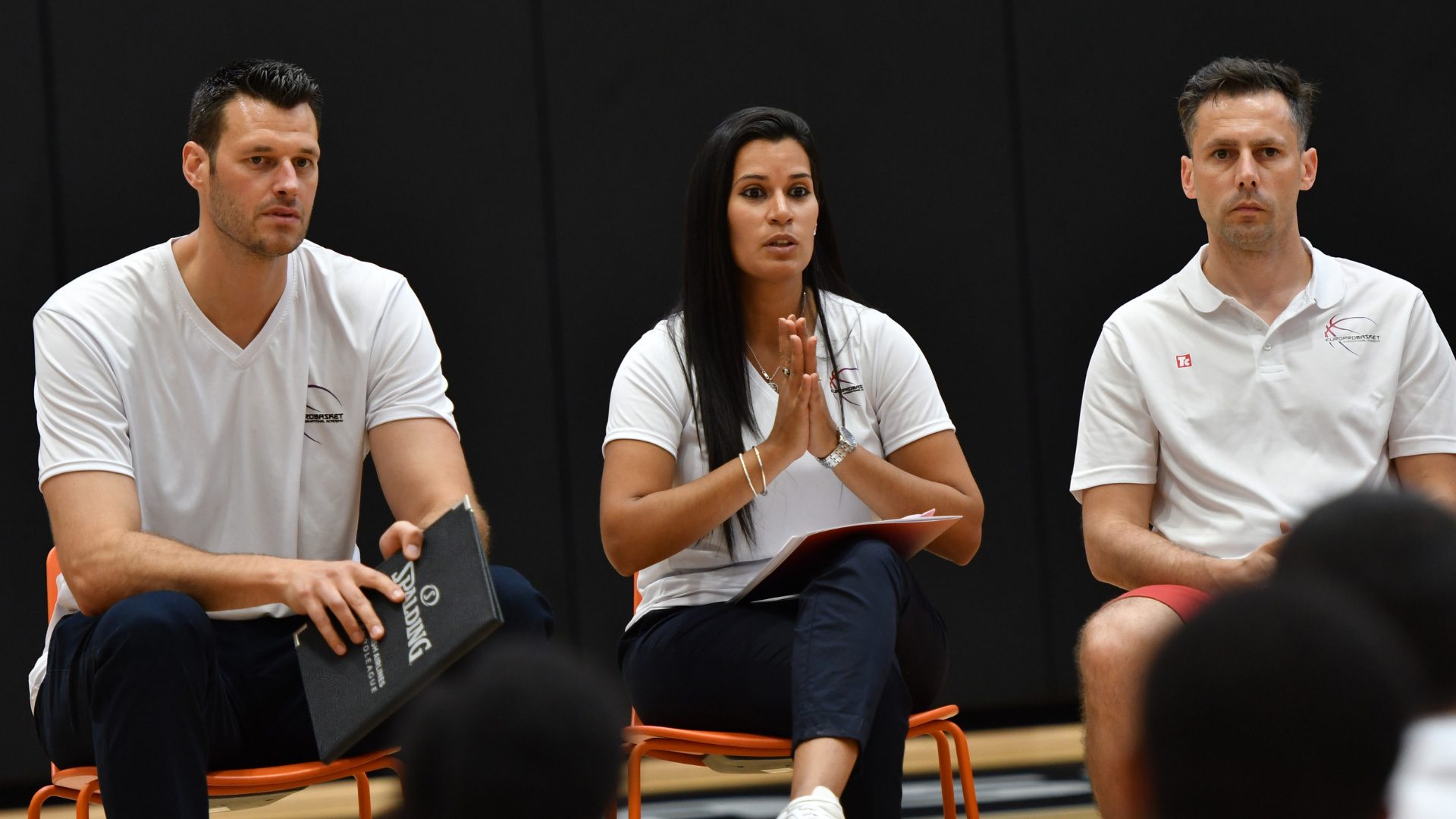 How much history and success does the combine have? – This is pretty self explanatory. Go online, talk to players that have been, speak with agents and coaches. It is easy to fabricate accomplishments or success. Don't blindly trust a person that is trying to get your money. Unless you don't mind paying $150-$500 to play 2 games at some 24 hour fitness, YMCA, rec league showcase.
Players Signed – Did the actual combine sign the player through their contacts and their camp? Or did that player they claimed they signed, really sign because of some other camp, agency or academy. Many overseas basketball combines and showcases claim to sign players which in reality were actually not signed from the combine or showcase claiming the signing. Fact check to make sure.
Who is running the combine or camp? Are they reputable. Do they have experience in basketball? If a new combine or showcase just pops up out of the blue claiming to help players sign overseas, you need to be really skeptical. The connections to help players get opportunities take years to develop. Some agents have been at it for decades! Don't just blindly trust someone just starting out in the business. Find out who they have helped in the past, and maybe even reach out to the player or players they are claiming to have helped.
Fake Followers – It's crazy to think but many people and organizations buy followers on Instagram and likes on Facebook to look legitimate. If the combine or person running it has a huge following, go through the followers and see if they are real.
Type an "A" in the followers search bar then go down to the list and see if there are a bunch of fake accounts. You may have to scroll through the first few hundred of most recent followers but eventually you may see followers from third world countries and names like @ssfjec_012211012001. There might be many accounts without photos or images and 0 people following them but hundreds of accounts that they follow. You'll be surprised how many of camps and combines do this trick.
Fake Reviews – Another shady business practice is the purchase of fake reviews. Go through the reviews on the google business page or if they have an app, go through all of the reviews. You may find a great deal of them from third world countries. From people that have never been to the combine or camp. The only real ones might be negative reviews. No worries though, a 20 spot will get them another 20 new reviews to cover the negative ones. If someone has to purchase reviews it should be a sign that they are dishonest and shouldn't be trusted with your career.
Do overseas coaches and teams attend camps in the USA?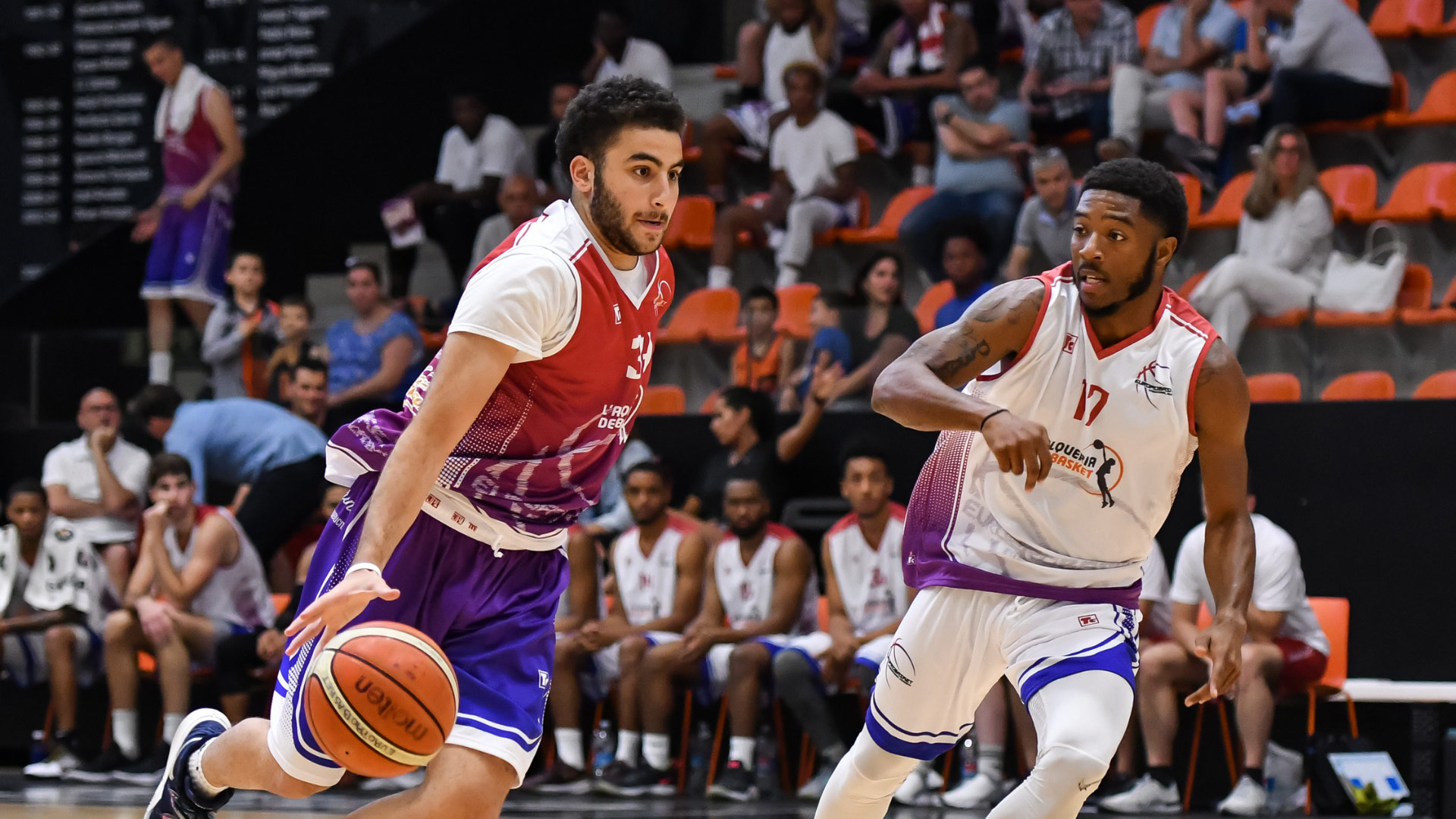 Yes some do. Most don't because it's just too expensive. If there is a combine or showcase that is promising 20+ scouts or European coaches, and it's not in Las Vegas the week of the NBA Summer League, they're probably exaggerating.
Just think about it…who is paying for that coach's or GM's trip to the USA? The coach? Maybe, but he is probably going for a vacation or new experience if at all. The investment is most likely not to scout a group of random players for his upcoming team. Exception would be the NBA Summer League or a select few invite only camps.
Is the team going to pay for the trip? Most teams overseas don't have that type of budget. It makes more sense to contact a few agents and pay them a fee for their best players.
If a player has not played college basketball, can they sign with a team overseas through an overseas basketball combine in the USA?
Short answer is no. A team/coach has too many options when it comes to available players for their team. Every year there are more and more players fighting for the same spots. On many occasions hundreds of options are available for the same roster spot. Are teams going to sign a player with no experience in college and 2-3 good games in a showcase when they have options to sign players that played 4 years in a high level collegiate program?
I never played college basketball, what can I do to play overseas?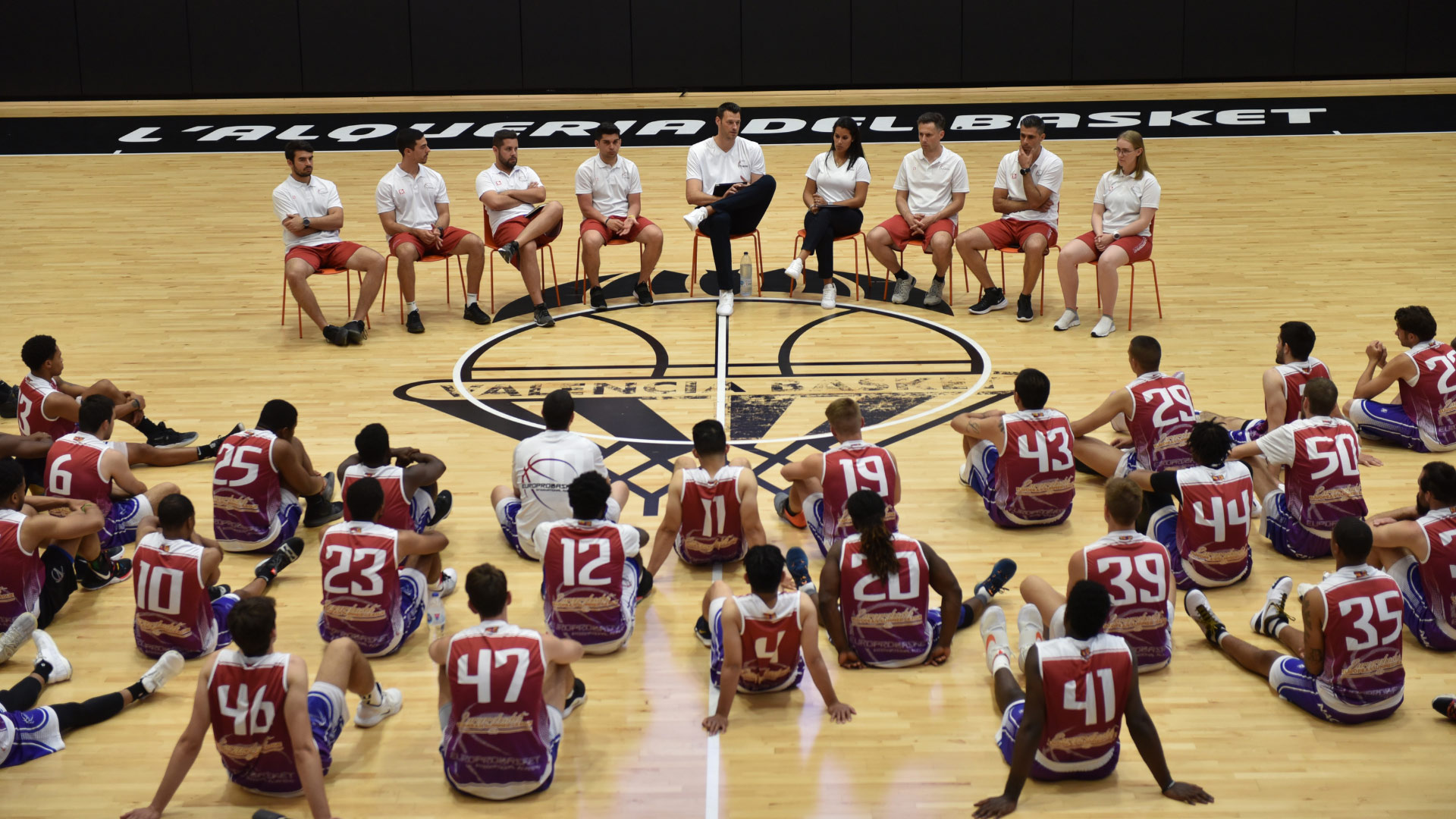 Good news! You still have options and they are very obtainable. You don't need stacks of cash for some of them. Read on for your best options.
Semi Pro basketball leagues in the USA
Many of these leagues are set up to give players an opportunity to continue playing, improving and working towards their dream of playing professional basketball.
Look at it like this…teams overseas want to see players playing organized basketball. Team basketball. Quality game film. Stats. Many of these leagues can provide these to some extent.
There are teams that are organized and teams that are not. That shouldn't stop you from trying out for multiple teams. Search for the most organized league close to home and do your best to get on a squad. Many of the coaches and owners have contacts to help you further your career.
The combines or open tryouts that teams or leagues in the USA host are good opportunities for a contract with that team or league. Take advantage of the opportunity to get on a team and continue your development.
Agency Run Combine or Showcase
These can be a great way to catch the eye of an agent or agency. Typically only the top players are selected but honestly it's your own fault if you are not that top.
Go in shape and make a good impression. Introduce yourself to the agent as soon as you arrive and make sure he knows your name from the start. Being selected by the agent or agency does not mean you signed with a team, but you took the first few step towards it. You convinced someone that you are worthy of a pro team.
EuroProBasket works with agents and agencies that host combines and exposure events. Once players are evaluated by those agents and agencies, they are sent to our scouts and available programs leading to professional team placements overseas. You can find a few of those player signings on our website.
Overseas Showcase |European Summer League |Overseas Tours |European Academies
Like with every purchase you make , some are worth worth the investment and others not. If you care about where your money is going, you'll do your due diligence and research everything about it and everyone involved in organizing it. How long have they been running? How successful are they at helping players? Again, check reviews, followers, likes, video of the games, organizers experience…If those are fake, they are working hard to cover up the true success of their program.
The fact that you are overseas and playing against actual European teams makes a massive difference. There is no comparison. Don't expect teams to pay to see you. You need to pay for them to see you! Come to where they are. Make the investment, it will change your life. The trip overseas alone is a great experience. Just make sure you do it with the right company because it can turn into a nightmare.
Why EuroProBasket Is Your Best Opportunity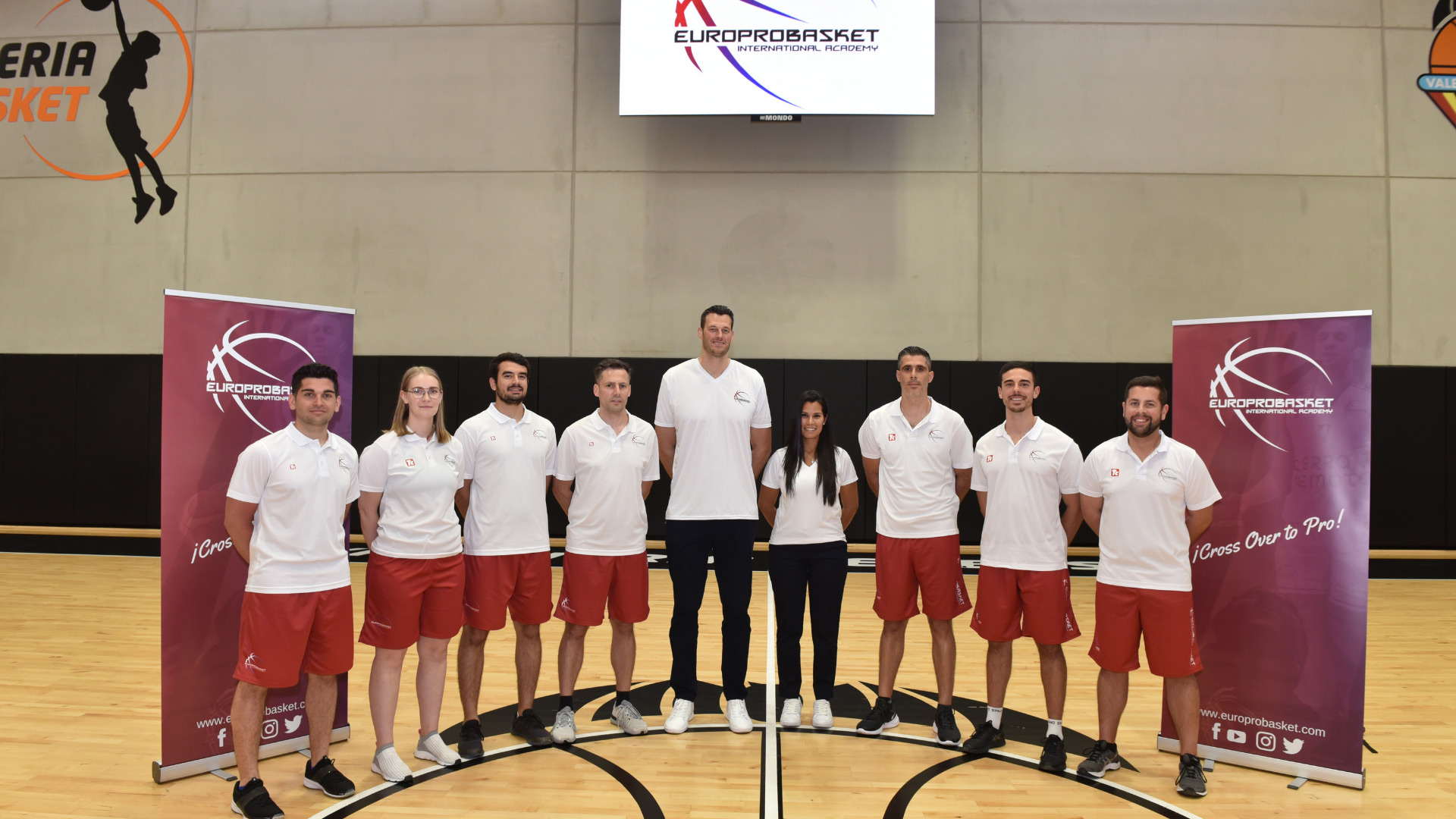 180+ Players Placed Through EuroProBasket Programs – With more than 180 players placed on teams throughout Europe, we have developed a reputation for developing and assisting players to play at the highest level. No other professional placement program overseas compares. See who we've signed and where they've gone
Valencia Basket Collaboration – Our collaboration with one of the most distinguished basketball clubs in the World, Valencia Basket, gives our players access to the highest levels of professional basketball. From watching practices, games and gaining looks from the teams that visit the facilities. This is one of the most distinguished clubs in the World
Largest most advanced basketball training facilities in Europe – L'Alqueria del Basket, Europrobasket's home, provides our players with the absolute best facilities available. 13 courts, 1 central court arena, 2 weight rooms, full medical facility, study rooms and cafeteria. There is nothing else that compares in Europe. L'Alqueria del Basket is like no other basketball facility, see for yourself
Valencia is the Epicenter of Basketball in Europe – No other location has a training facility like ours combined with the current 8,500 spectator arena along with a brand new state of the art 15k spectator arena in construction. All of the biggest tournaments and events are hosted here. Europrobasket is in the center of European basketball. 90 minutes by train to both Barcelona and Madrid, Valencia is accessible from all the major world destinations. Valencia is on the World stage for basketball
NBA scouts | Biggest European Agencies | Highest Level Teams – in Europe all converse to our facilities due to the numerous high level games on both the mens and womens side as well as all of the high level tournaments that take place here.
Highest Level European Coaching – Our coaches and trainers are all professionally experienced and certified. They work with athletes at the highest level and have experience working with teams at the highest level in Europe. See who works for Europrobasket
Adapt to Playing in Europe – With our professional European coaches you will be able to adapt your game to playing basketball in Europe. Our coaches, trainers and scouts will give you information and advice about specific concepts to master to be successful playing in Europe while elevating your game to the next level. American vs European Basketball – The Differences
Position Specific Development – Work on the skills in your specific position with individual and team practices. Coaches and scouts will give advice and information on ways to improve your skills and adaptation in your specific position. Use the weekly games to perfect your skills. Our blog has information on all players positions
Games vs European Teams – Play games every week vs European teams from various leagues and levels. Gain exposure and experience playing against the best Europe has to offer. These games are organized using a European playing system and style that gives players the best opportunity to be scouted by professional teams. Opposing teams play organized systems with tough defense so teams can assess a player's true level and potential.
Game Film – Every game is recorded and posted on youtube. Players can use it to assist them throughout their career as well as to make highlights. Europrobasket staff uses it when offering players that are in the program or have been in the program to teams throughout Europe. This game film is taken seriously as it is played in an organized atmosphere against recognized teams and leagues. Link to EuroProBasket YouTube channel
Professional Scouting and Player Evaluations – Throughout the time in the program, players are evaluated at every level of their game, as well as every level of their character. Teams want to know what kind of player they are going to be with for an entire season. EuroProBasket gives them an honest scouting report on each player, giving that player the best opportunity to gain interest from a team. Our reputation is unmatched in this regard. EuroProBasket staff has spent countless years playing, competing and coaching in all levels in Europe. Our evaluations are accurate and well regarded.
EuroProBasket is NOT an Agency – Although we do work as agents for our players. This is what makes our recommendation about a player to a team more trusted than agents or agencies. We do not sell players to teams for a commission. We make honest recommendations. We do work with many well respected agents and agencies but we like to keep our program neutral. This gives our players the best opportunity to sign with a team here. It costs the team nothing for one of our players, plus they get an accurate evaluation of the players level, basketball IQ and character. Along with some recent game film vs European teams and a cheap flight or train ride away. Many times teams contact EuroProBasket for players before they contact an agent or agency.
Accurate Advice and Information on Overseas Basketball – With so much false information and advice going around we strive to provide the best and most accurate information. We've seen too many players lose opportunities or contracts due to uncertainty about the situation. We have seen too many players get sent home from teams due to lack of knowledge about the overseas process. EuroProBasket staff has team meetings weekly. We also offer information and advice before, during and after workouts. We are even in contact with players after they have gone to teams or at home waiting for teams. Information about players salaries, contracts, agents, leagues, lifestyle, culture, finance, rules…we cover absolutely everything!
Live Like an Overseas Professional – Our program is made to replicate a professional experience in Europe. Hotel, meals, practices, games, team meetings, scouting, and team outings. This is as close as you can get until you're signed to a professional team.
Real Opportunities to Sign With Teams in Europe – Regardless of your past experience, EuroProBasket programs will maximize your potential. We are the only program to this date that has successfully signed players with no collegiate experience to teams in Europe. 30+ year olds with no collegiate experience…we've gotten them offers. 18 and fresh out of high school with no options…we've gotten them offers. Just 2 days in our program and gone to a team, that's happened on multiple occasions. We don't guarantee a team, but we do guarantee the best opportunity available to get a team in Europe. No gimmicks, no broken promises. Just results.
Action Photos and Video Clips – We have photographers and videographers at many practices and all games. You will receive photos of yourself training, lifting weights and in game competition. Boost your social media reach, add high quality media to your website and level up your resume with a pro shot in game action. Here you'll find albums with game shots
Your Promotion Does Not End Once Your Program Ends – We have helped multiple Europrobasket alumni sign contracts consecutive seasons like Sean McDonnell and Taneka Rubin. We've put our players in touch with agents years down the road. We promote top performances of our alumni every week, giving them exposure to all of the contacts we have with our reach. If you go home without a team, we still offer you to openings with teams throughout the season. Don't be surprised if you get a call from us the next season with a contract for you like we did for Adebayo Babalola.
Close Proximity to European Teams – Valencia has its own airport. A flight to Italy is just over an hour. Germany is just over 2 hours from Madrid. Low cost flights are 35-250€ to get all over Europe. Teams are much more inclined to try out players already here in Europe. Couple that with recent game film and that fact that players are in game shape. Why would a team look elsewhere?
Equal Opportunity – The purpose of our program is to offer the best environment for players development and exposure for future career opportunities. All players receive the same opportunity for exposure. We do not "skim off the top" like many showcases. We do not get paid for players going to teams so we don't care whether a player goes to a 1st division or 8th division team. Both player signings are a win for the player, EuroProBasket and the team receiving the player, regardless of the level of the team. EuroProBasket is the BEST shot at playing overseas.
Honesty – No matter what your level or potential. EuroProBasket staff is always honest and strait forward with their players and their contacts in teams.
So what are you going to choose? An overseas basketball combine in the USA or a real overseas opportunity? We leave the ball in your court now.